One of the best buttercream frosting recipes you'll ever try – Cookie Butter Frosting! You need this Cookie Butter Frosting recipe in your arsenal! It's smooth, creamy, fluffy, rich, and LOADED with cookie butter! Great for piping onto cupcakes, sandwiching between cookies… just about anything!
To easily view all the blog recipes, follow along on Pinterest!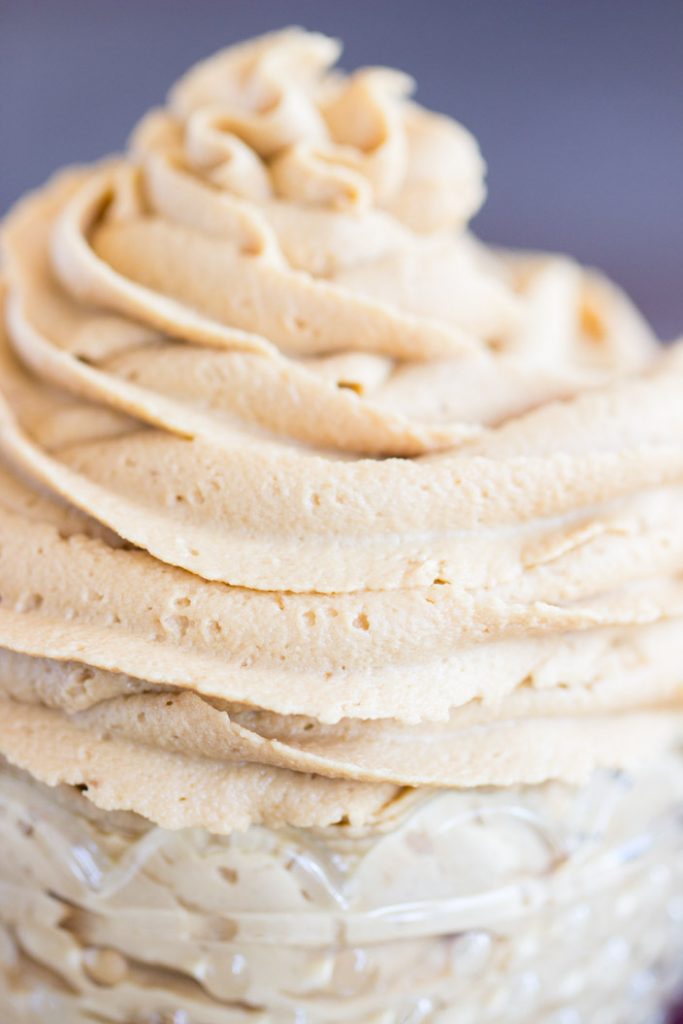 Hey! How was your July? Hard to believe we're already into August, but I LOVE that it means fall is around the corner.
Like most food bloggers, I'm dreaming of pumpkin and apple desserts, and I'm planning my fall recipe line-up already. Crazy, isn't it? This Cookie Butter Frosting feels right to share now because, in my mind, it bridges the gap a bit between summer and fall. Cookie Butter is so strong on cinnamon and warm spice that it always gives me all the fall feels.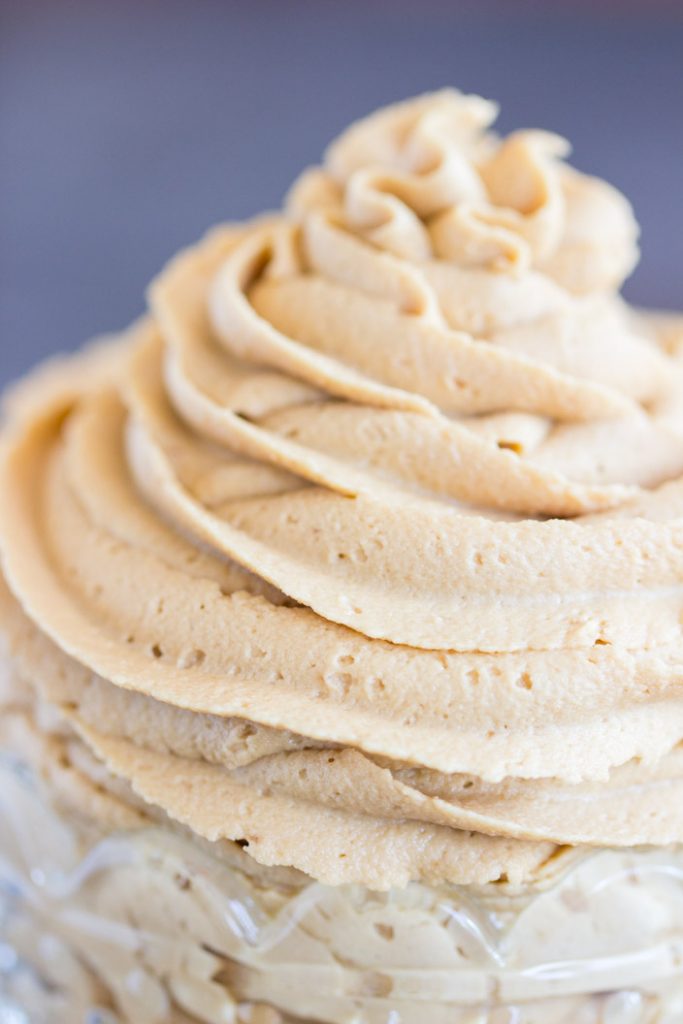 Meanwhile, I do still have a lot to share before the onslaught of fall baking, and I totally slacked off last week… but it was my birthday Tuesday, and I think I subconsciously gave myself some leeway.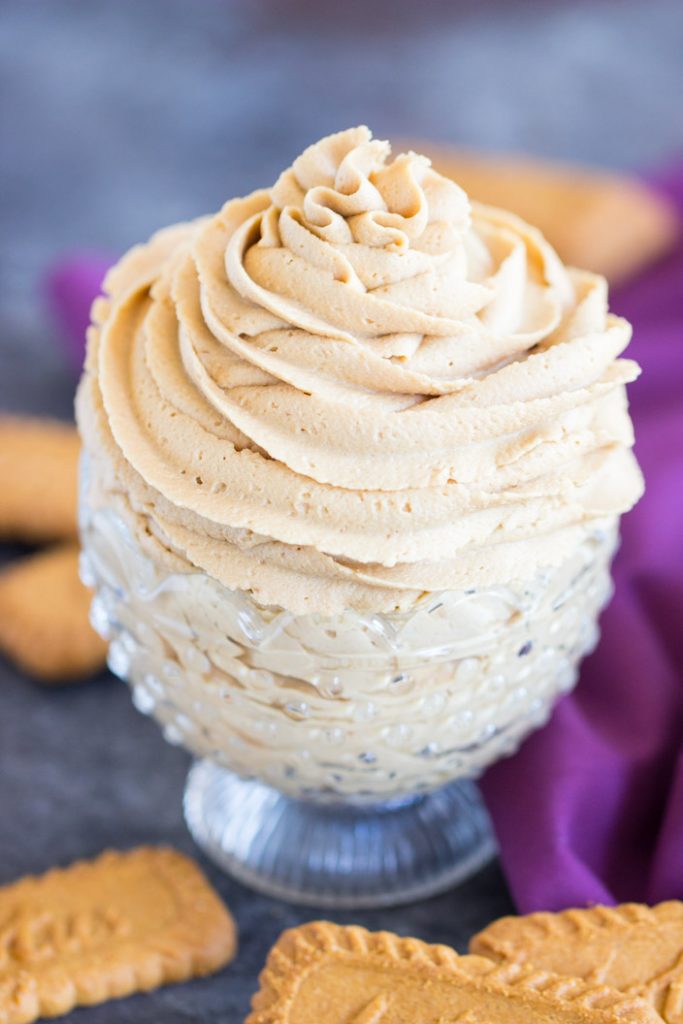 But there's a lot of awesome things coming, so let's get back into it, and we'll start with this Cookie Butter Frosting. My love affair with Cookie Butter Frosting started last fall when I used it as the filling for these Snickerdoodle Thumbprints with Cookie Butter Buttercream. Those are one of my most popular cookie recipes!
Then there's these Oatmeal Sandwich Cookies with Cookie Butter Frosting. I lose my mind over those soft cookies just by themselves.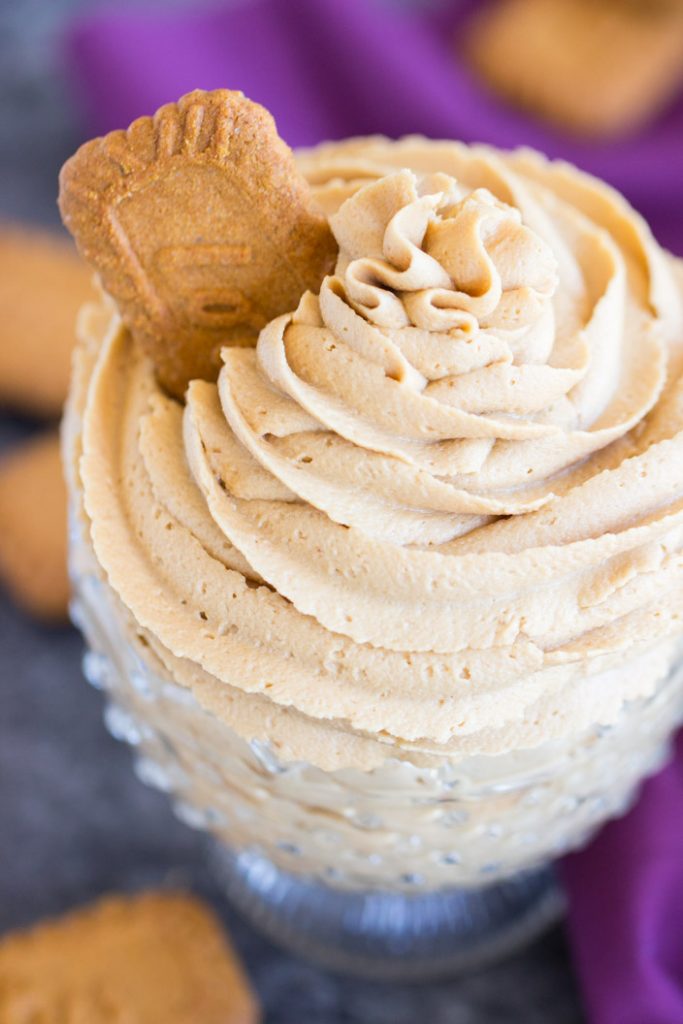 Then I used it again for these Soft Molasses Ginger Cookie Sandwiches with Cookie Butter Buttercream. Those soft ginger cookies are absolutely AMAZING, and the Cookie Butter Frosting sandwiched between them sends them over the top.
Cookie Butter Frosting is addictive stuff! It complements so many different flavors and works with so many baked goods. Cakes, cookies, cupcakes, even brownies. Although cookie butter is thick like peanut butter, it whips up really well in frosting – very light, soft, and fluffy.
This Cookie Butter Frosting is so simple to make, and once you try it, you'll want it on EVERYTHING!
For more favorite cookie butter recipes, check out these Cookie Butter Rice Krispie Treats that you can make as easily as classic RKTs. I also have a fabulous no-bake Cookie Butter Cheesecake with Biscoff Crust.
Lastly, Chocolate Cookie Butter Cupcakes with Cookie Butter Frosting! Omg….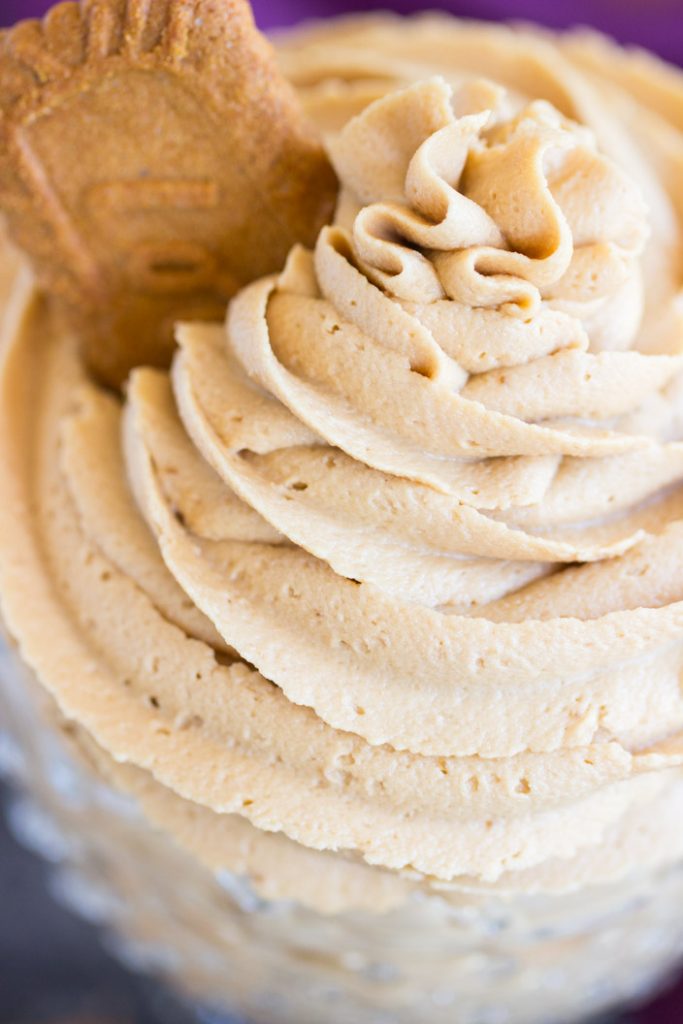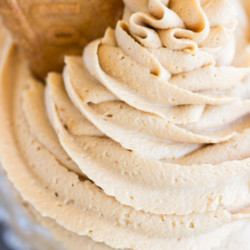 Cookie Butter Frosting
Ingredients
1/2

c.

unsalted butter

softened

1 1/4

c.

cookie butter or Biscoff spread

3

c.

powdered sugar

3-4

tbsp.

heavy cream
Instructions
In a large mixing bowl, beat butter and cookie butter until smooth.

Add powdered sugar, beating until smooth.

Add heavy cream, one tablespoon at a time, beating until frosting is light and fluffy. It should be thick, but fluffy and spreadable.


This Cookie Butter Frosting is the BEST… um, tied with Nutella Buttercream! Peanut Butter Frosting! and Brown Butter Frosting! 😉