The BEST, richest, and fluffiest Peanut Butter Frosting! I have made this Peanut Butter frosting recipe countless times, and it's a tried-and-true staple! You need this recipe in your life.
To easily view all the blog recipes, follow along on Pinterest!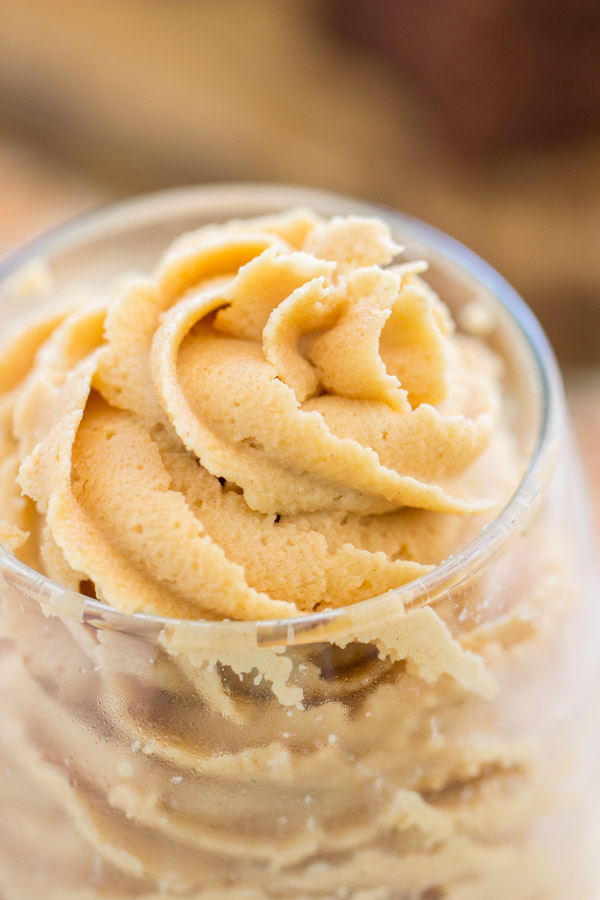 If there's someone that knows Peanut Butter Frosting, it's me. I've made this countless times. I'm also a self-proclaimed peanut butter expert. I mean, I don't like to brag and talk myself up, but peanut butter is one food that I know.
I have this Peanut Butter Frosting stock-piled in my freezer. Each time I make a dessert that I need Peanut Butter Buttercream for, I 'accidentally' make too much, and then I pop the leftovers into a little container, and throw it in the freezer.
All four shelves that line the door of my freezer are stacked with leftover frostings. Yeah. I can include a pic if you don't believe me.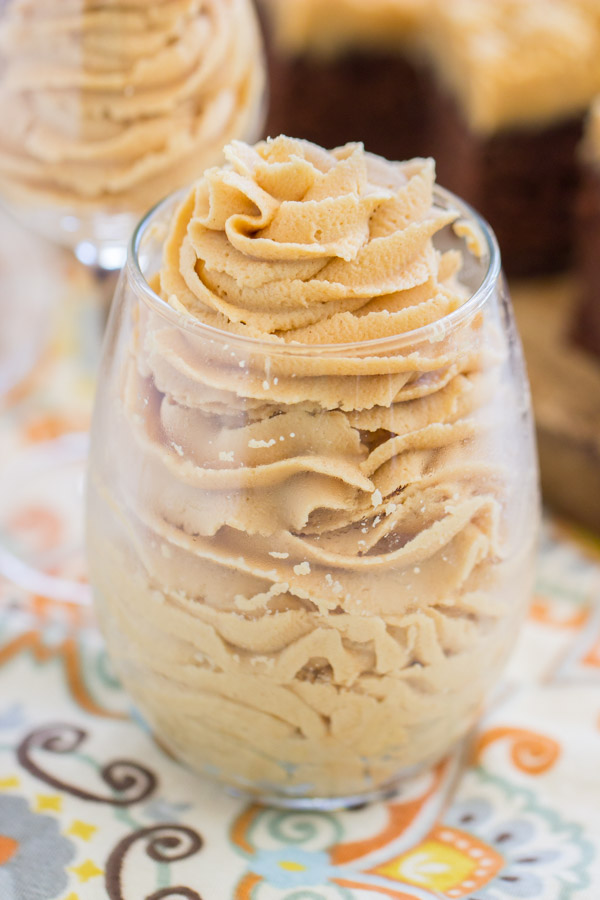 Not all of them are Peanut Butter Frosting – there's a ton of other glazes and buttercream in there – but still, there's a good handful of containers that are filled with Peanut Butter Frosting.
I always felt like it was pretty strange when bloggers would create recipe posts for individual condiments, pie crusts, and frostings. I just thought it was really odd, and I didn't feel like some of those things deserved their own dedicated post.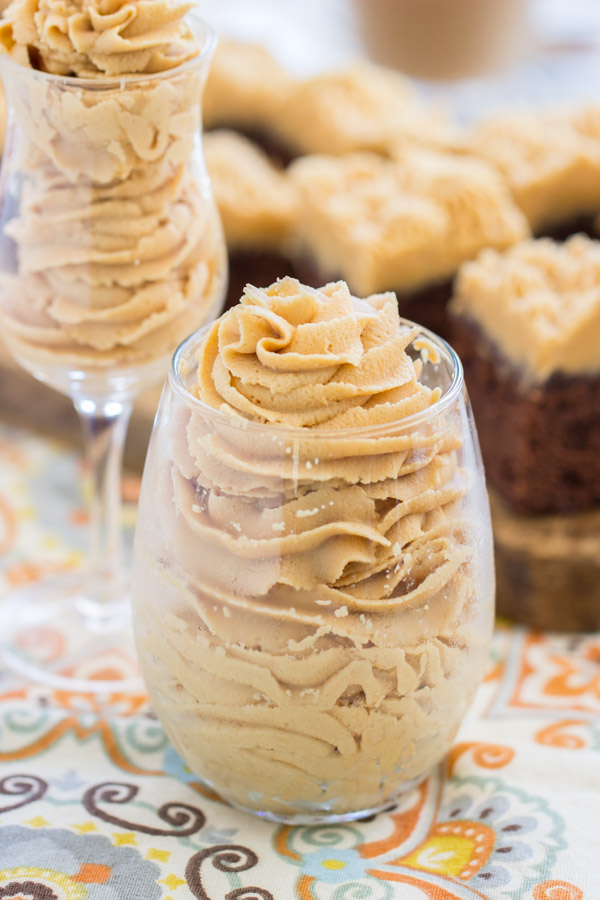 However, I was talking to my friend Leslie recently about recipes and my blog. She's not much of a baker, but when she needs a dessert or baked good, she always calls to ask what she should make.
She recently wanted a frosting recipe, and only that. She knew what kind of cake she wanted to make, but she didn't know what she wanted to put on it.
She said that it's helpful to see recipes for different types of pie crusts or different kinds of frostings because then she can pick and choose when she only needs one component. As a person who doesn't do a ton of baking, sometimes she just wants to use a cake mix for cupcakes, but find a from-scratch frosting recipe.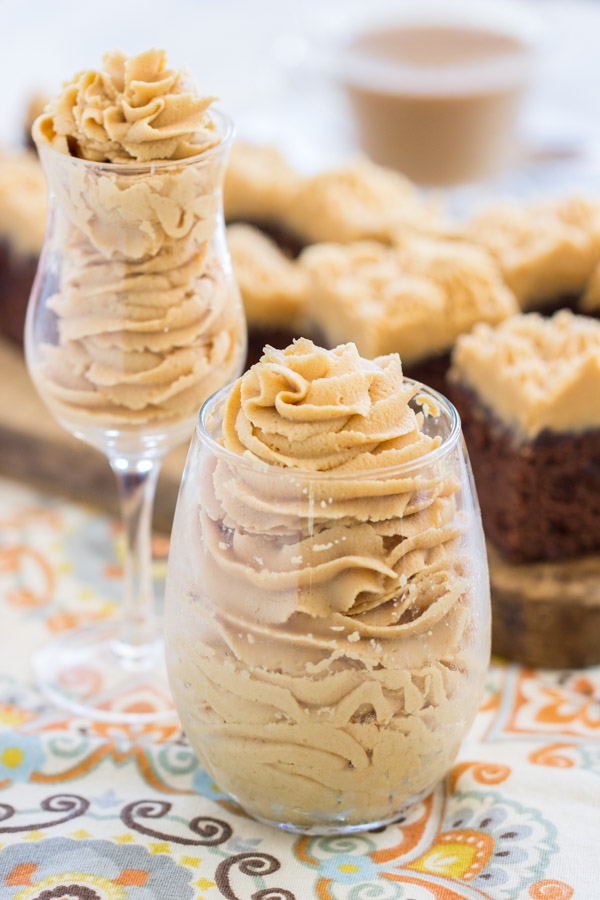 For example, this Biscoff Crust. She actually called to tell me how useful that is to her because sometimes she just needs a crust only. Or this Nutella Buttercream recipe – she pointed that out too. I think that's what she ended up using on the cupcakes.
This is not how my brain works. Not even a little. I guess I think more in terms of 'package deals' when I'm making recipes, but I really appreciated her point, and decided that I wouldn't feel like I was 'shorting' you guys if I provide recipe posts like this where I break things down into components.
In any event, this Peanut Butter Frosting will blow your mind because you won't believe how light and fluffy it is, yet it boasts a TON of peanut butter. It's so rich and strong on peanut butter, but yet it's still really fluffy.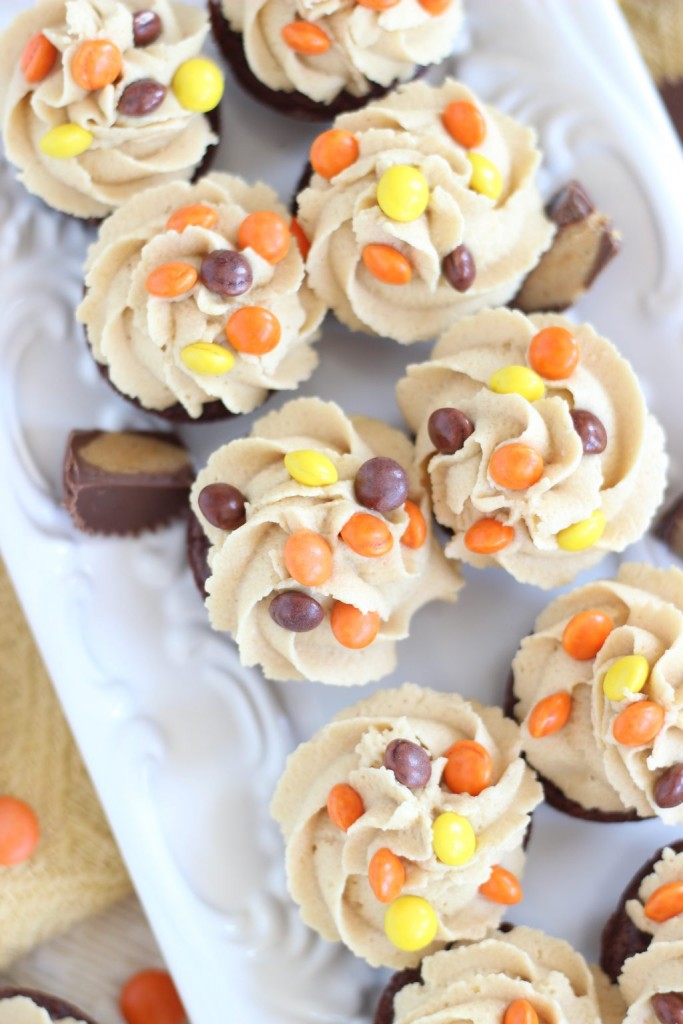 I topped these Elvis Brownies with this peanut butter buttercream, I garnished this Nutter Butter Peanut Butter Pie with it, as well as this White Chocolate Peanut Butter Blondie Cheesecake.
I piped it onto these Peanut Butter & Jelly Cupcakes, these Peanut Butter Cup Brownie Cups, and this Ultimate Chocolate Peanut Butter Torte. I slathered it between layers of this Peanut Butter Cup Brownie Torte and this Peanut Butter & Jelly Torte.
Peanut Butter Frosting makes a lot of appearances around here.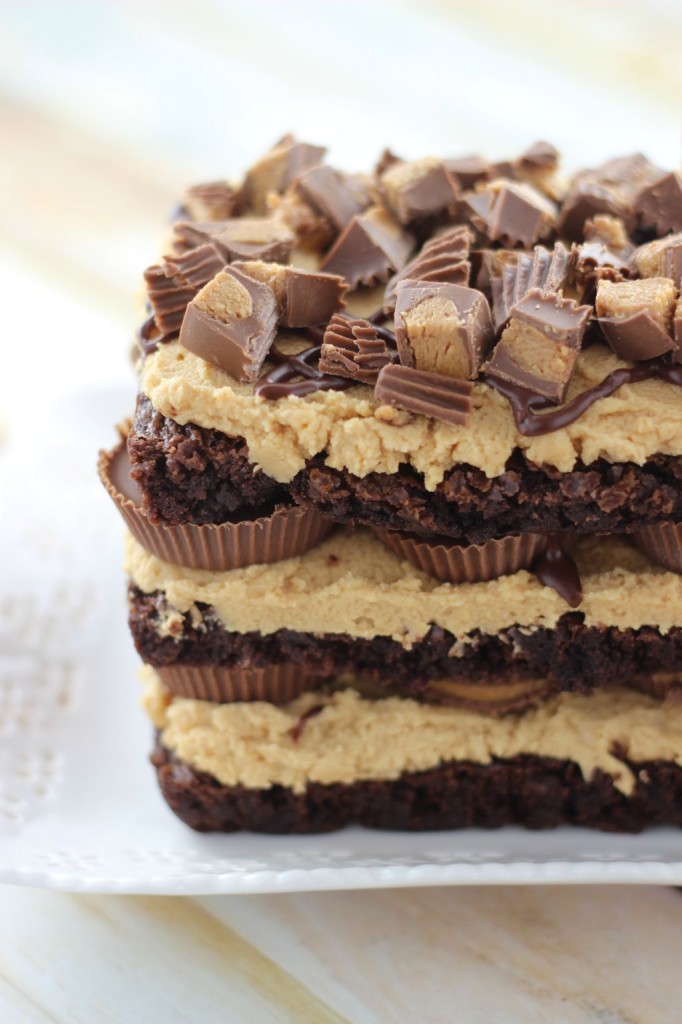 I'll stop there, but I could go on and on. I do have a lot of peanut butter desserts after all.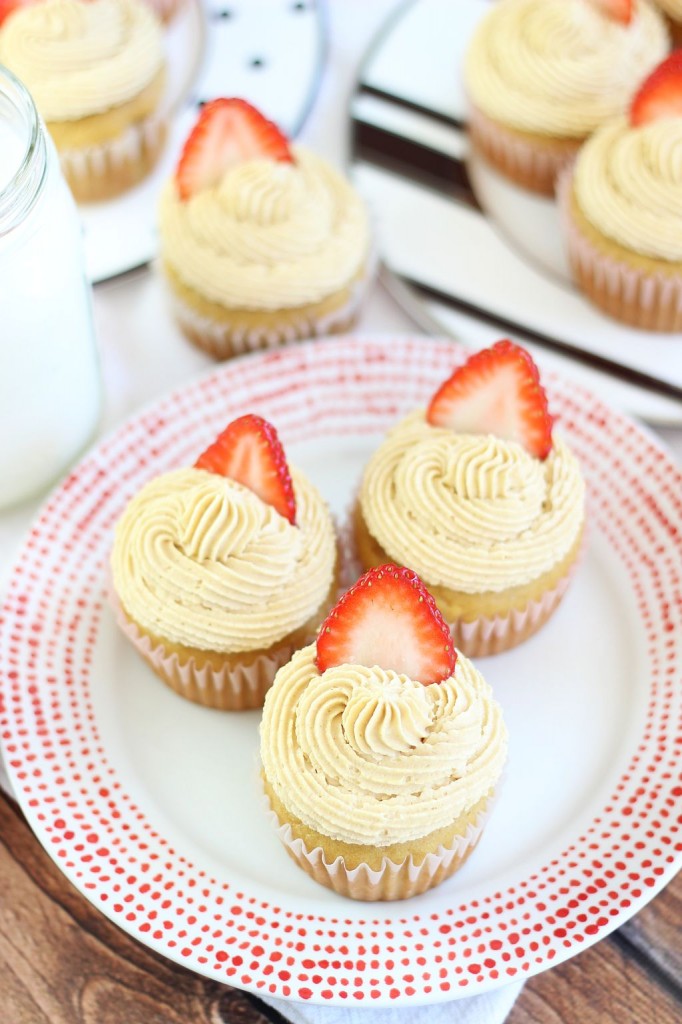 Now you have the recipe for Peanut Butter Frosting in its own dedicated, separate post. I made it, piped it into jars as nicely as possible, and took photos of it, before piling it into a plastic container and stashing it in the freezer to live in the land of all the other leftover glazes and buttercream that I need to use up. 🙂 Fun, huh?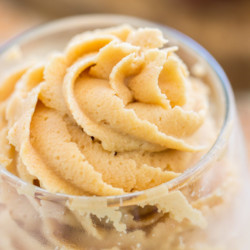 Peanut Butter Frosting - The Best and Fluffiest!
Ingredients
1

c.

butter

softened

1

c.

creamy peanut butter

2

tsp.

vanilla

4

c.

powdered sugar

2-4

tbsp.

heavy cream
Instructions
In a large mixing bowl, beat butter and peanut butter until smooth and creamy.

Add vanilla, powdered sugar, and 2 tablespoons cream.

Beat until light and fluffy, adding more cream as needed to achieve desired consistency. It should be thick, but fluffy!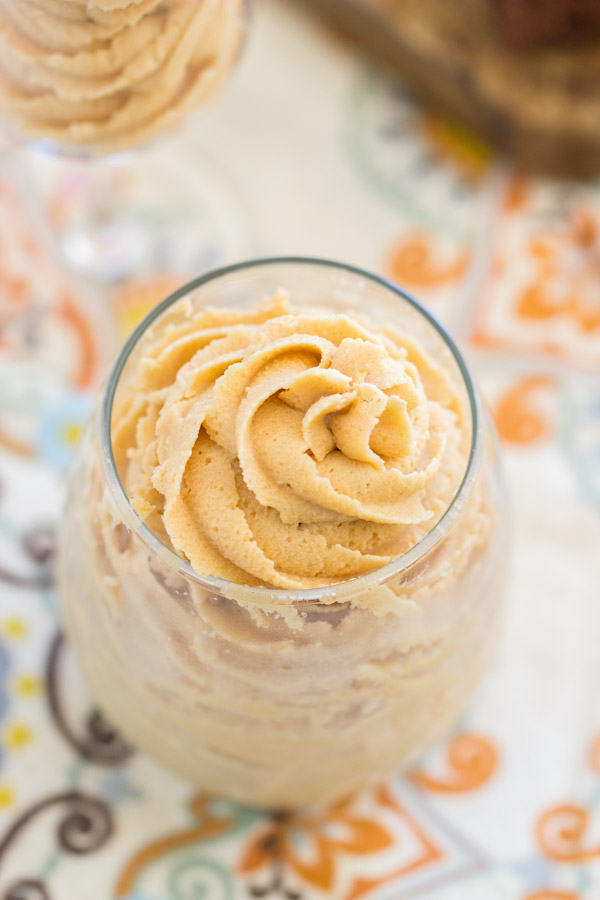 Nutella Buttercream, Brown Butter Frosting, and Cookie Butter Frosting are also completely wonderful, so I don't want to exclude them. I must drop them a mention.