Bite-sized brownie cups, stuffed with a mini Reese's cup, and topped with peanut butter buttercream! You won't want to share!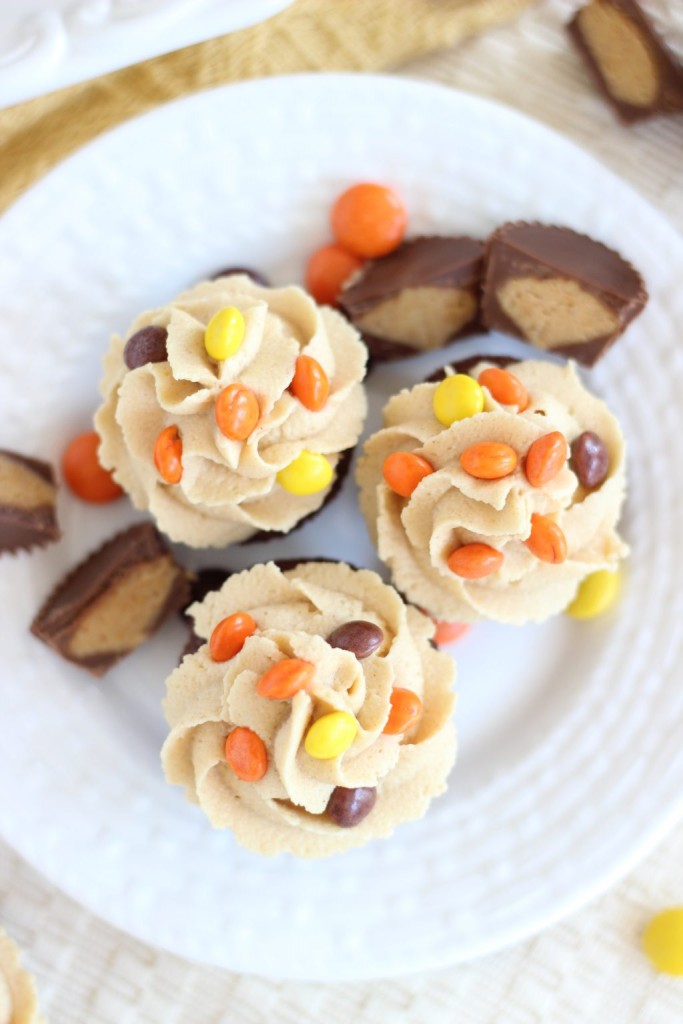 These Peanut Butter Cup Brownie Cups were supposed to be a gift to my neighbors as a thank you for the fresh eggs they dropped off from their chickens. They didn't make it.
They had no chance of lasting that long. Look at them though. It's plain to see why.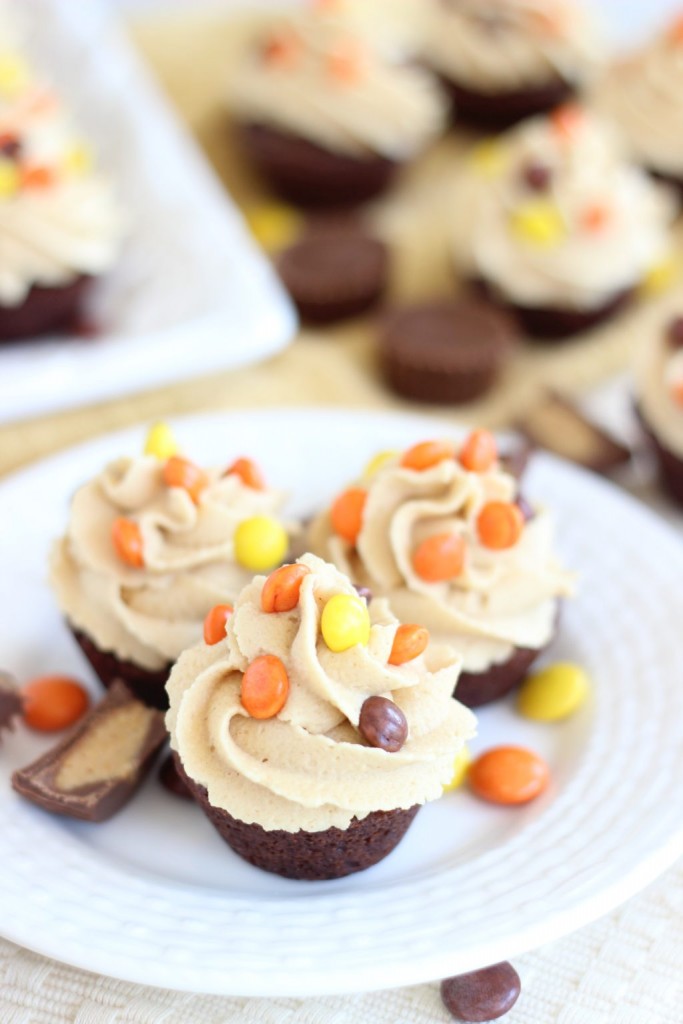 I really believed that I was going to take these to the neighbors', and I had every intention of doing so, but I got greedy and selfish, and I simply didn't want to share.
Would YOU? What's worse, I don't really feel bad about it.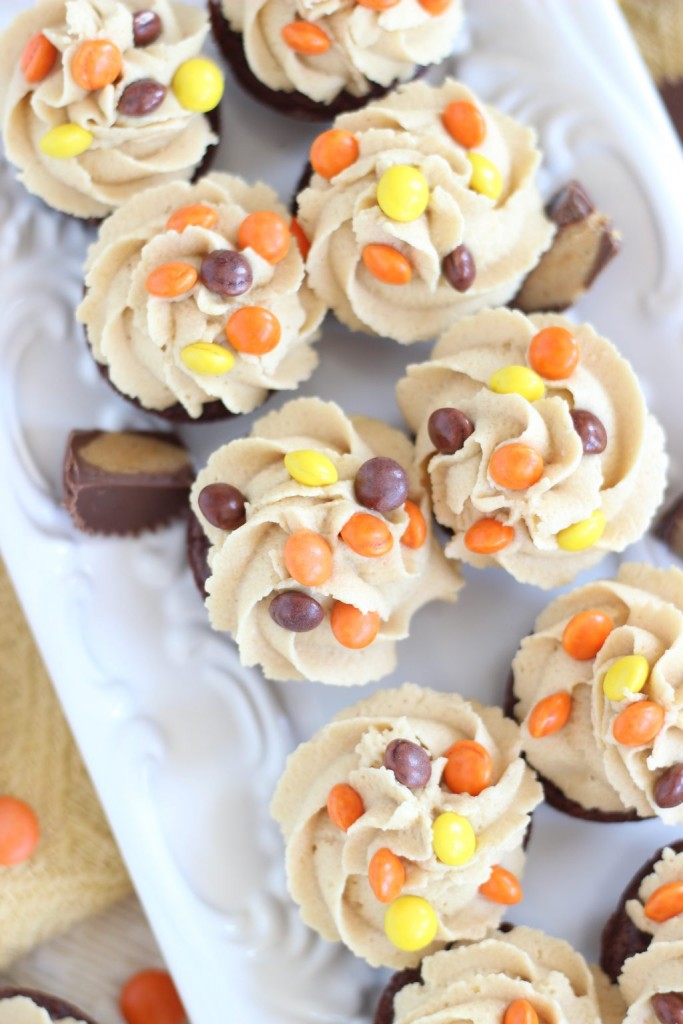 Even though the recipe makes three dozen Peanut Butter Cup Brownie Cups, and they're very rich and decadent – it's hard to eat a bunch of them, I still couldn't find it within myself to give any away. Totally selfish.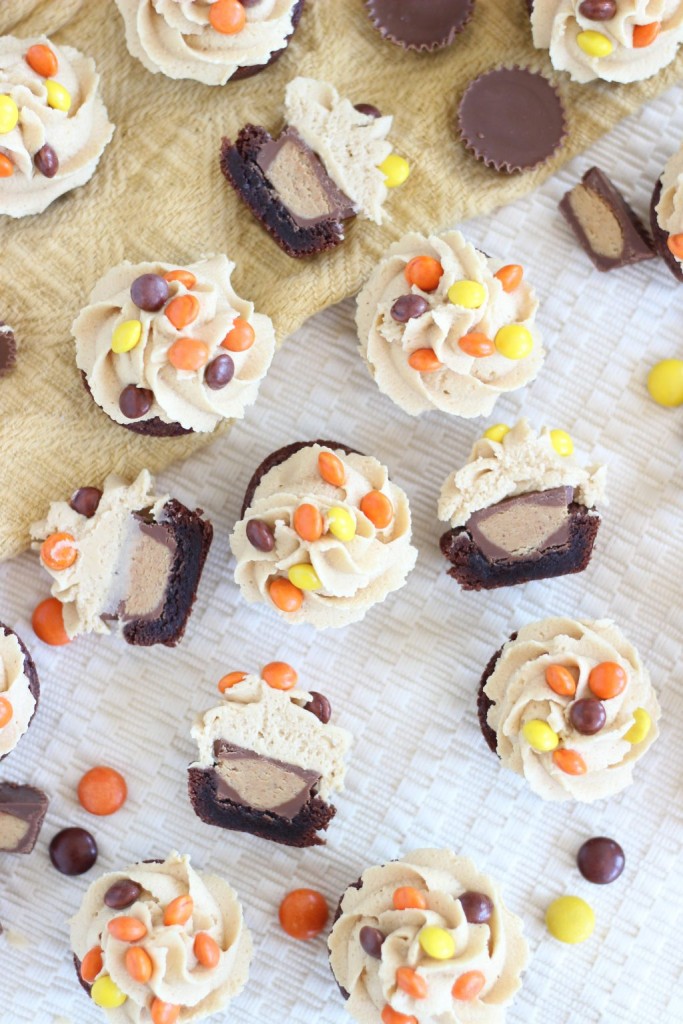 My idea for this Peanut Butter Cup Brownie Cups recipe was inspired by my recipe for Strawberry Cookie Cups with White Chocolate Buttercream. I love those little cookie cups, and they start with a cake mix. You can use any flavor cake mix, and fill them with whatever you want. I also made these Lemon Cream Pie Cookie Cups based on that recipe.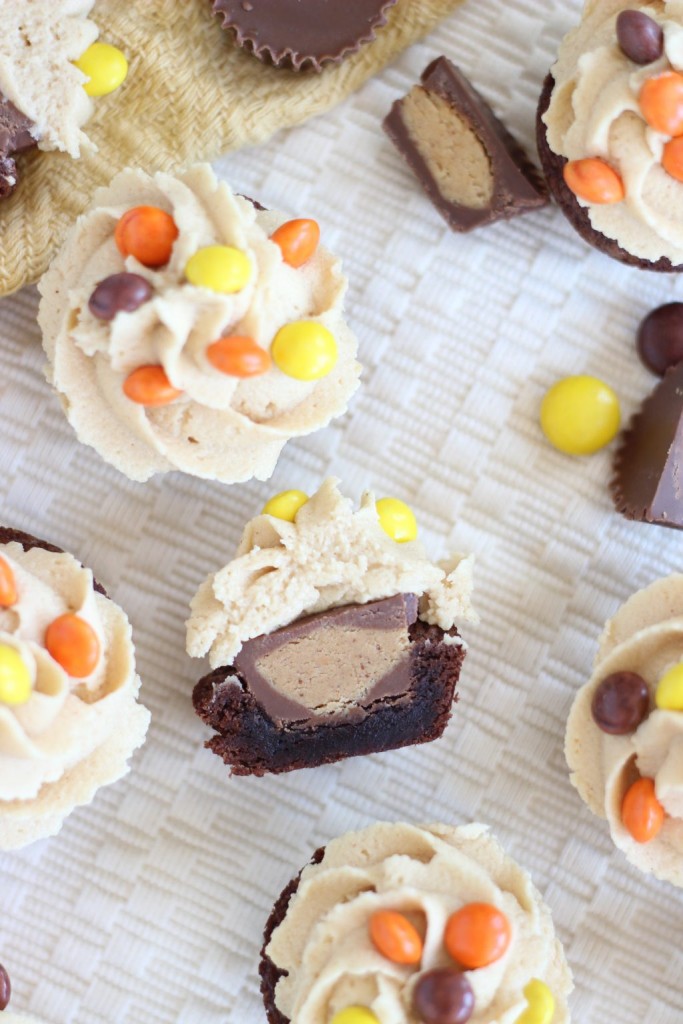 For these, I decided on brownie mix for the cups instead of chocolate cake mix, thinking they would be a little sturdier for holding a mini Reese's cup. When the brownie bites were hot straight from the oven, I stuffed them with a mini Reese's cup in the center. My favorite peanut butter buttercream, an intensely tried-and-true, oft-used recipe, that I've gotten a TON of mileage out of, was my go-to frosting to top these brownie cups.
With a few Reese's pieces for garnish, these are perfect bites of chocolate and peanut butter heaven! These would make you very popular at parties and among friends, but I've warned you that you won't want to share!