With an Oreo cookie crust, a super rich, silky, chocolate truffle-like filling, and topped with peanut butter buttercream, this Ultimate Chocolate Peanut Butter Torte is epically decadent. You'll be so surprised how effortless this Ultimate Chocolate Peanut Butter Torte is to whip up!
I call this the 'Ultimate' Chocolate Peanut Butter Torte because you really cannot get more over-the-top than this dessert. It is the absolute ultimate. There is nothing that surpasses this in terms of richness and sweetness.
Hopefully you're into that sort of thing?? I know I am.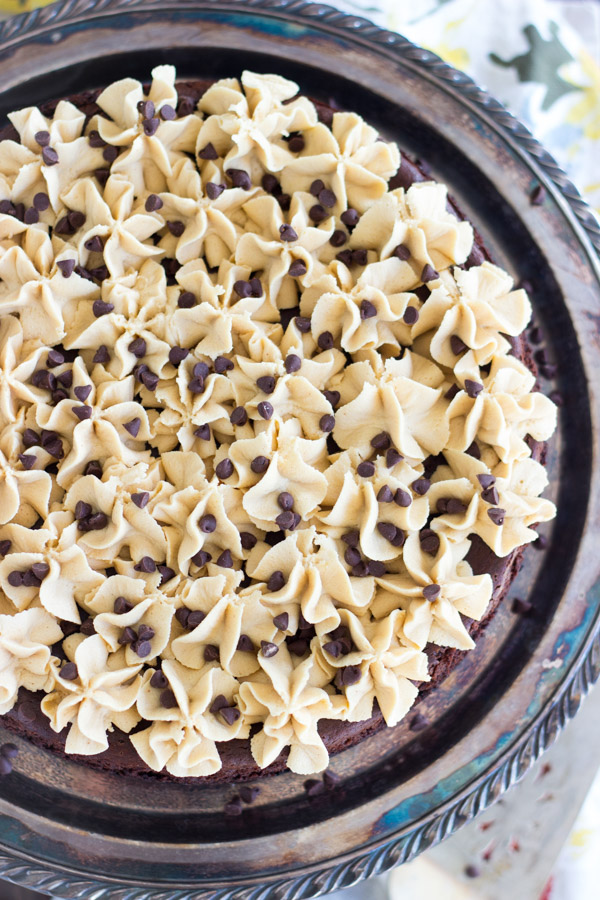 This Chocolate Peanut Butter Torte is so rich – you will only need a sliver to satisfy a sweet-tooth. That's all it takes. You can easily serve 12 people with it, and you could probably even push it to 16 because you only need little slices.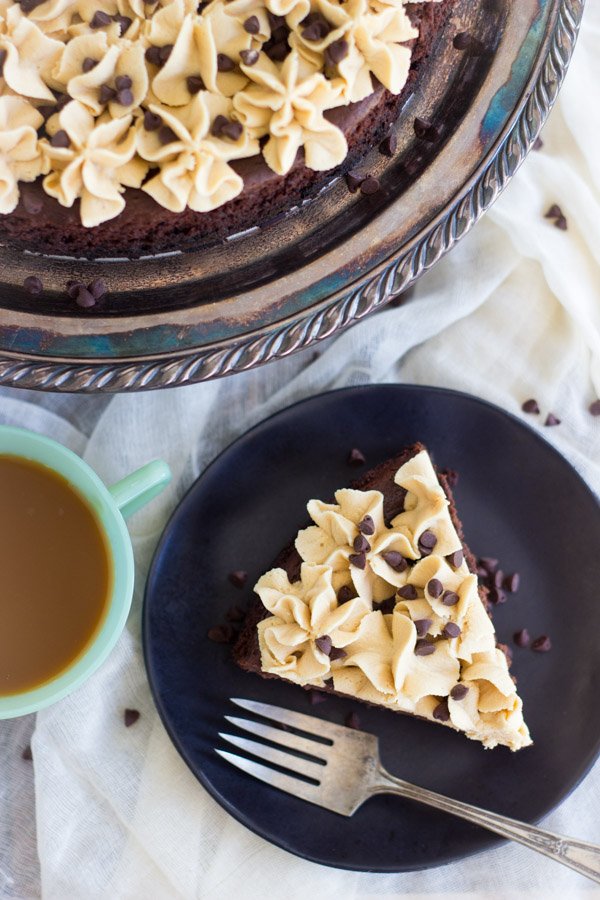 It's incredibly rich and chocolatey. The torte is almost like truffles. Very ganache-like in texture and richness, but maybe a little thicker and denser. But it's creamy and luscious like a truffle.
The Peanut Butter Frosting on top is very sweet, and very peanut-buttery. It still manages to stay light and fluffy though.
I topped these Elvis Brownies with this peanut butter frosting, I garnished this Nutter Butter Peanut Butter Pie with it, as well as this White Chocolate Peanut Butter Blondie Cheesecake.
I piped it onto these Peanut Butter & Jelly Cupcakes, these Peanut Butter Cup Brownie Cups, and this Ultimate Chocolate Peanut Butter Torte. I slathered it between layers of this Peanut Butter Cup Brownie Torte and this Peanut Butter & Jelly Torte.
Peanut Butter Frosting makes a lot of appearances around here!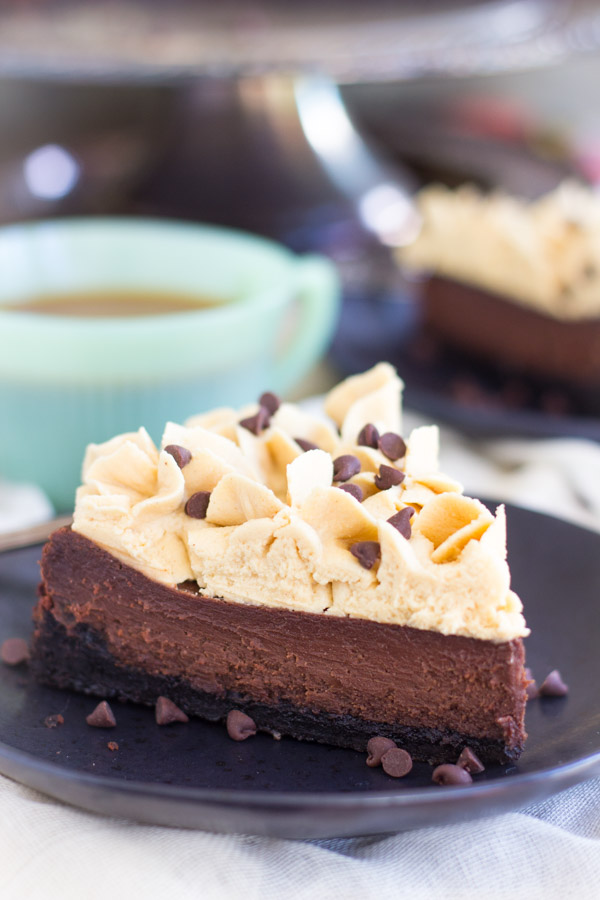 For this torte, the peanut butter buttercream is the perfect layer of sweetness to complement the chocolatey layer of richness. Altogether, this Ultimate Chocolate Peanut Butter Torte is probably the sweetest and richest dessert I've ever had, and I've had many a decadent dessert! So that's saying a lot.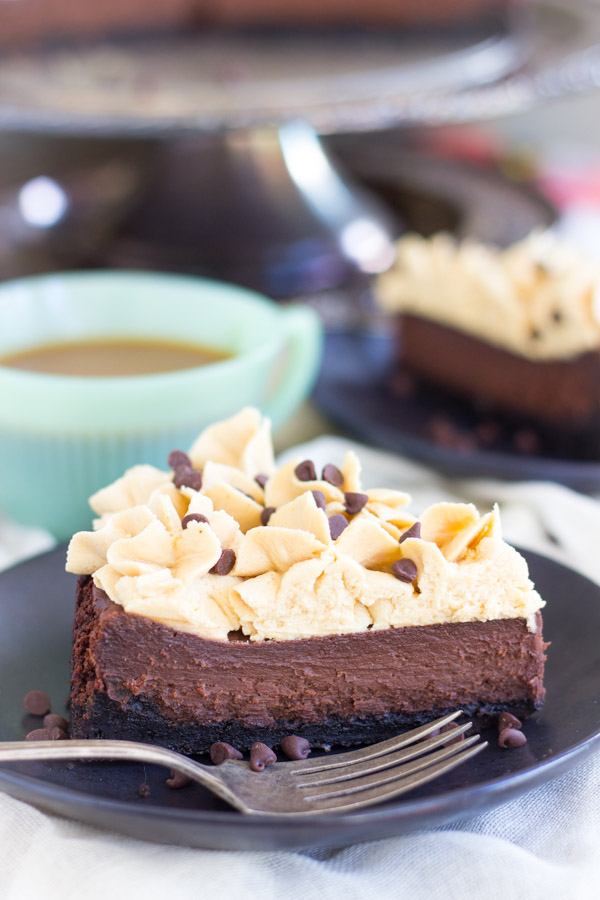 It's great for holidays or for dinner parties when you want to fancy things up a bit. It's pretty and elegant, so it is very suitable for holidays and dressier get-togethers. It's important to note that this torte isn't hard to make though. It's actually super simple to whip this up.
And you know it'll be a crowd-pleaser because who doesn't love chocolate and peanut butter together? The flavor combo is winning, for sure.
To easily view all the blog recipes, follow along on Pinterest. 🙂