With an Oreo cookie crust, a super rich, silky, chocolate truffle-like filling, and topped with peanut butter buttercream!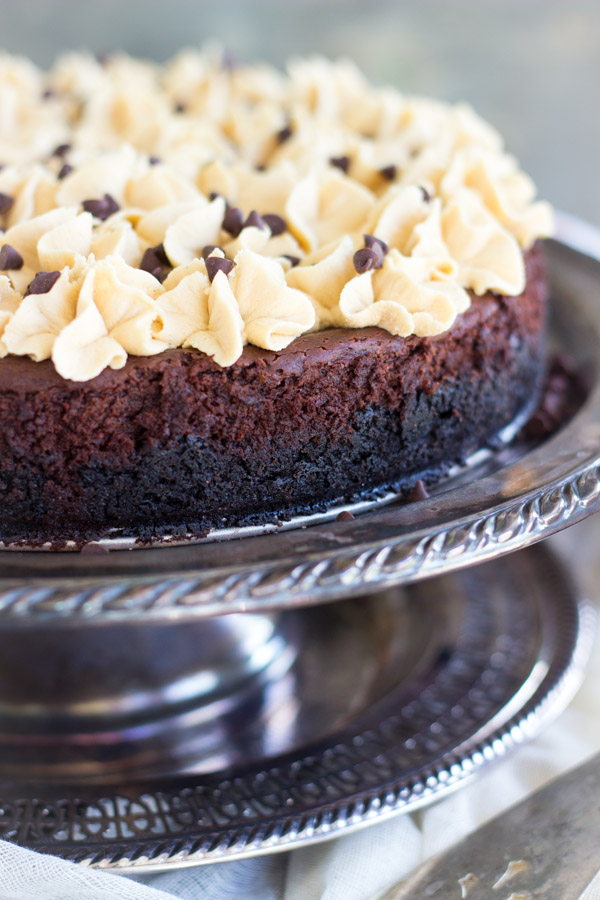 I call this the 'Ultimate' Chocolate Peanut Butter Torte because you really cannot get more decadent than this dessert. It is the absolute ultimate. There is nothing that surpasses this in terms of richness and sweetness.
Hopefully you're into that sort of thing?? I know I am.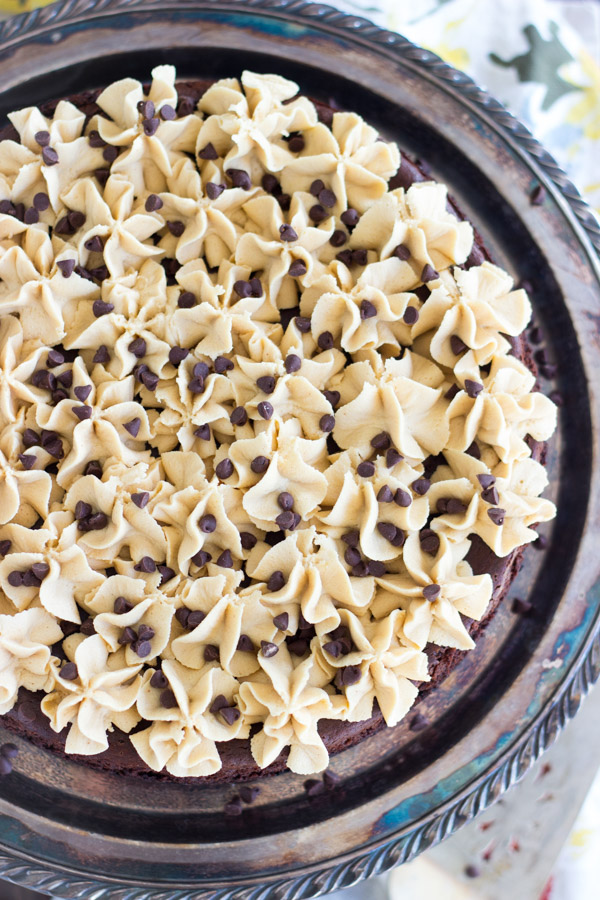 This torte is so rich – you will only need a sliver to satisfy a sweet-tooth. That's all it takes. You can easily serve 12 people with it, and you could probably even push it to 16 because you only need little slices.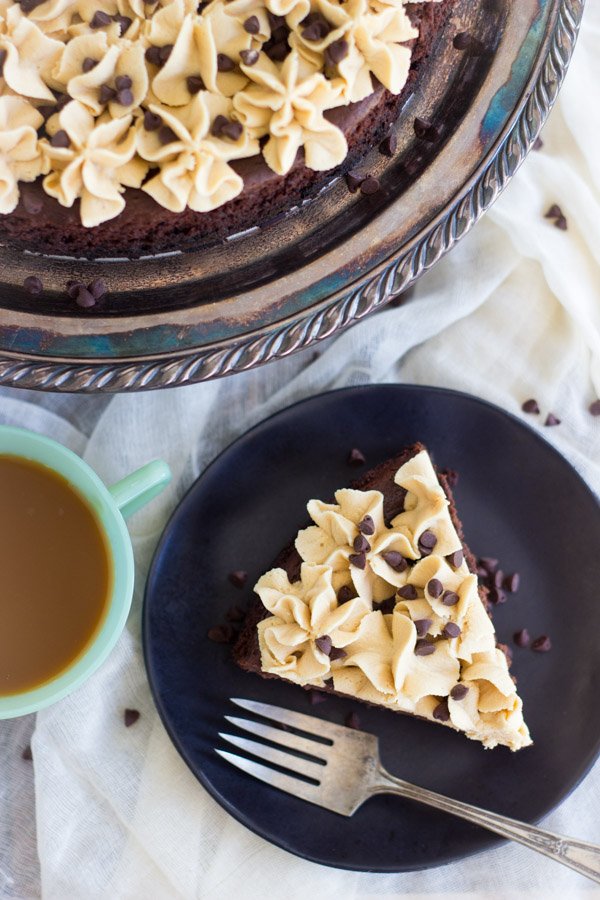 It's incredibly rich and chocolatey. The torte is almost like truffles. Very ganache-like in texture and richness, but maybe a little thicker and denser. But it's creamy and luscious like a truffle.
The peanut butter buttercream on top is very sweet, and very peanut-buttery. I love this buttercream, and I use it on so many different desserts. Peanut butter buttercream is always stashed away in my fridge and I throw it onto all sorts of desserts – even when it probably isn't fitting. That's a true peanut butter lover for you.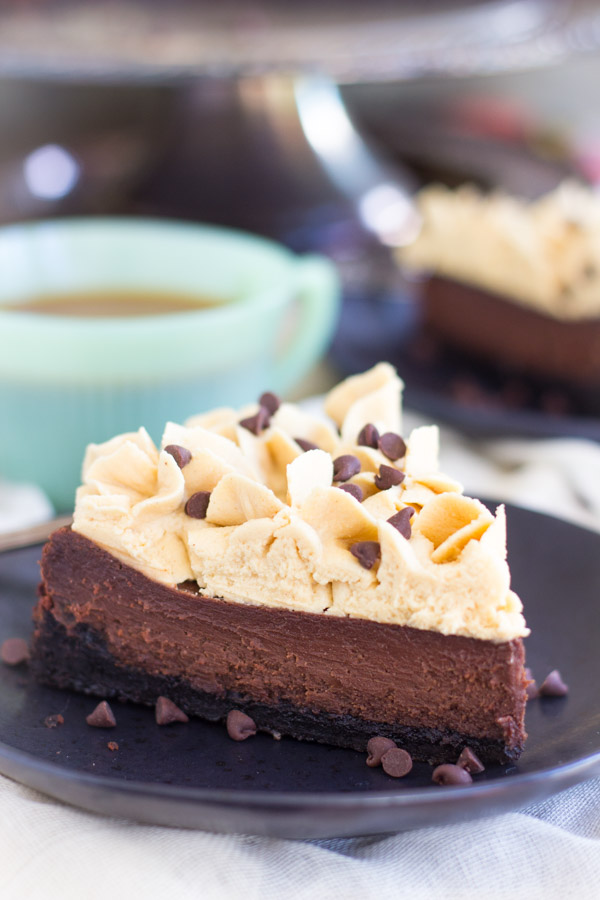 For this torte, the peanut butter buttercream is the perfect layer of sweetness to complement the chocolatey layer of richness. Altogether, this Ultimate Chocolate Peanut Butter Torte is probably the sweetest and richest dessert I've ever had, and I've had many a decadent dessert! So that's saying a lot.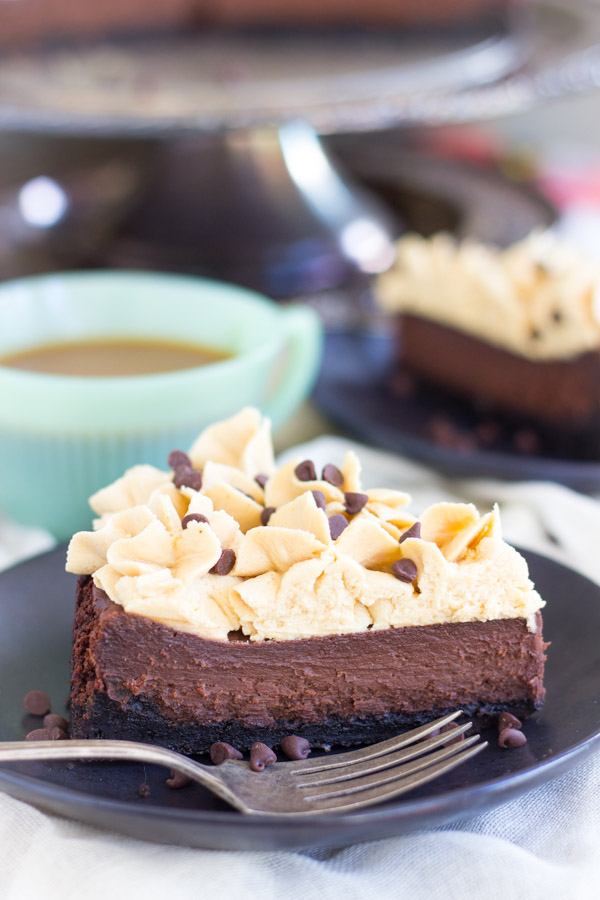 It's great for holidays or for dinner parties when you want to fancy things up a bit. It's pretty and elegant, so it is very suitable for holidays and dressier get-togethers. It's important to note that this Ultimate Chocolate Peanut Butter Torte recipe isn't hard to make though. It's actually super simple to whip this up.
And you know it'll be a crowd-pleaser because who doesn't love chocolate and peanut butter together? The flavor combo is winning, for sure.