Thick, rich, and ultra-fluffy, this recipe for Nutella Buttercream is as easy as can be! It's the most divine marriage of chocolate and hazelnut, and you'll want it on EVERYTHING!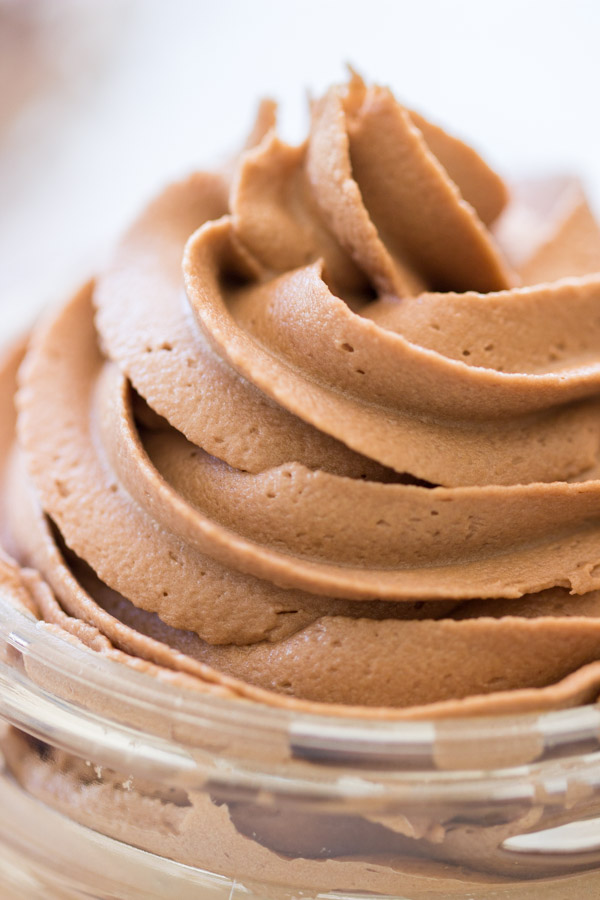 I don't ordinarily post separate recipes for frostings or condiments, odds and ends like that, but I keep getting requests for a Nutella buttercream recipe, so I wanted to deliver.
Nutella Buttercream might be my most favorite frosting to make. It comes together more effortlessly than any other buttercream.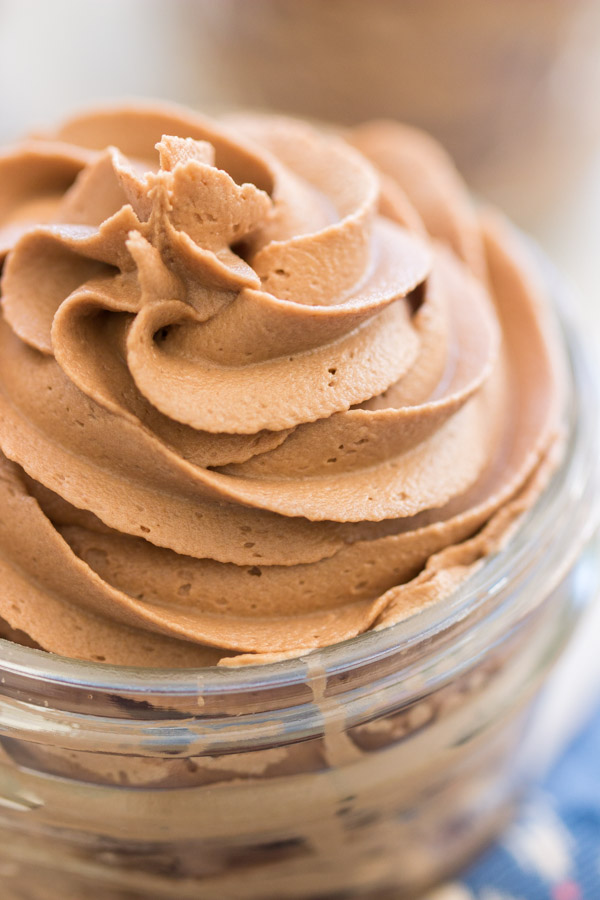 Most other frostings and buttercreams are pretty simple too, but there can still be a little bit of work in terms of beating the daylights out of it to get airiness and fluffiness. Not Nutella Buttercream.
There's something about the structure of Nutella. As soon as I add it to a bowl of whipped butter, cream, and powdered sugar, the frosting almost instantly gets light and fluffy. It's crazy. Nutella has magical properties when it comes to frosting.
It's still rich and full of chocolate and hazelnut, but it's light and airy too.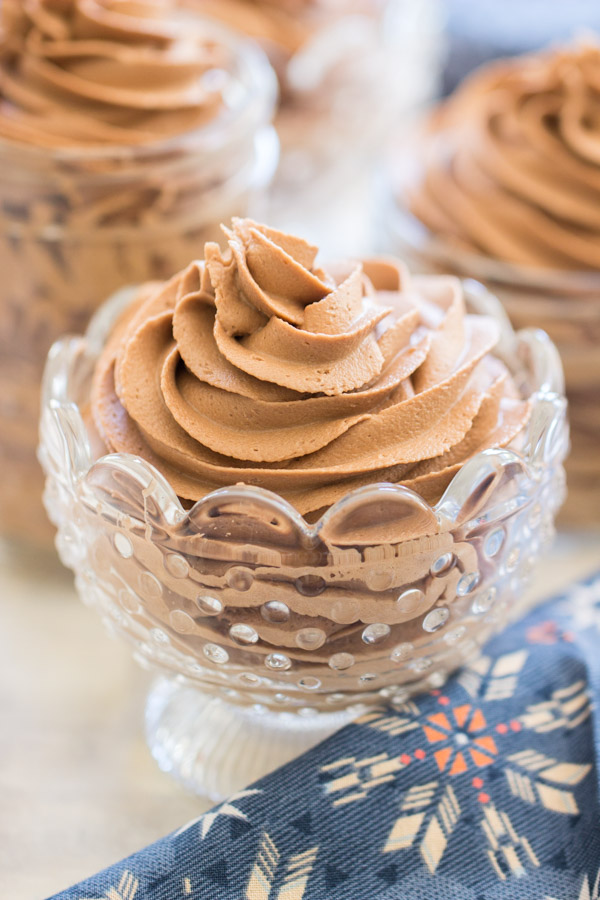 I would've taken step-by-step photos for you, but seriously, all I did was throw all the ingredients in a mixing bowl, and whip for a few minutes. Like, two minutes. There wasn't a lot to see in terms of progress pics. However, I did take one close-up picture of the Nutella frosting in the mixing bowl.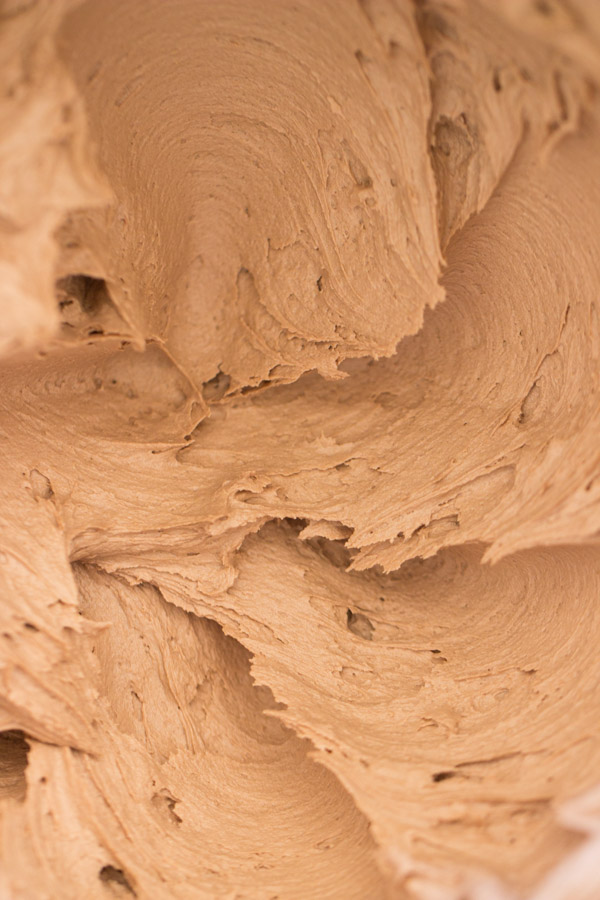 Isn't it gorgeous? Couldn't you just get lost in it?
Eh, maybe not. Maybe a close-up of taupe/light brown frosting is not that interesting.
You are mostly looking at Mason jars full of frosting. Mmmmm…. frosting by the jar.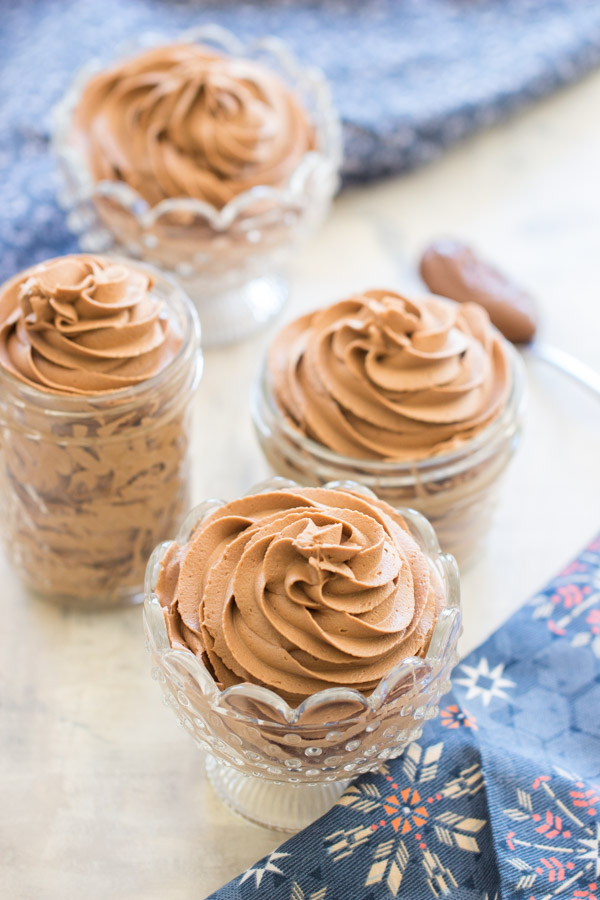 I hadn't even decided what I was putting this batch of Nutella Buttercream on yet when I made it. I had an open package of Oreos though, and I went to town dunking them right in. You don't need to have a purpose for this frosting though. You'll find purpose everywhere.
Having 4-ish cups of Nutella Buttercream on hand, just for fun, is not a bad thing. Dangerous, yes. Bad? No.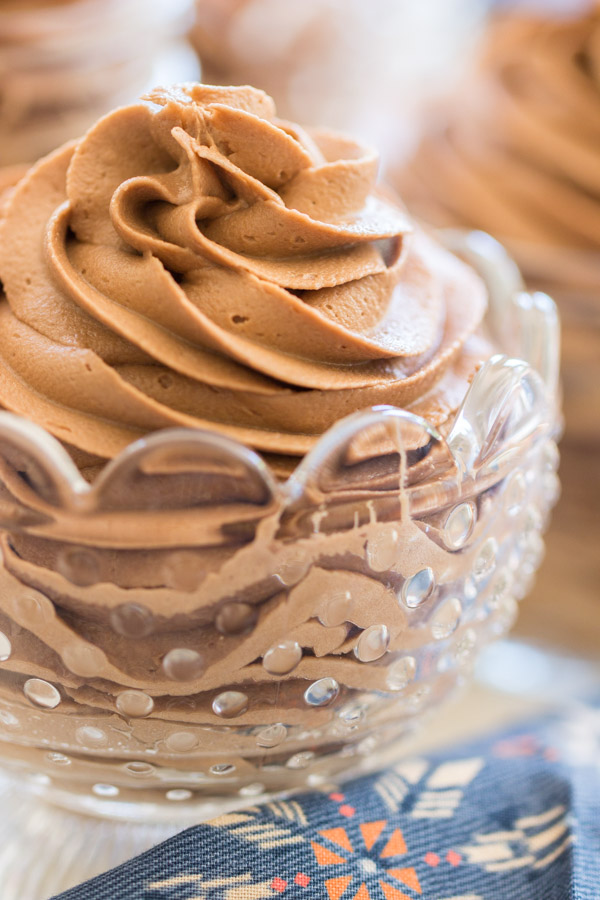 Still, here's a few ideas for what to do with it. I love Nutella with red velvet, so these Red Velvet Cupcakes with Nutella Buttercream are dynamite. They are also filled with Nutella, so they're a double whammy.
These Pumpkin Nutella Whoopie Pies are insane. In the fall when pumpkin is all the rage, you must try them. Nutella buttercream also jazzes up a simple pan of brownies in a big way. LOTS of options.
It is the EASIEST and best frosting, so give it a try, and let me know what you think!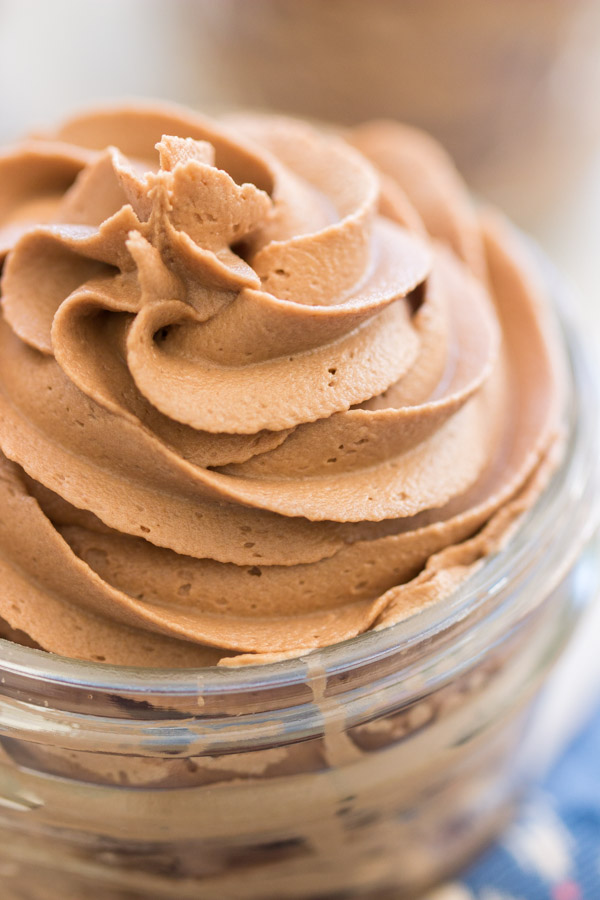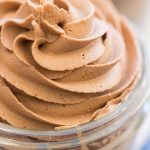 Nutella Buttercream
Thick, rich, and ultra-fluffy, this recipe for Nutella Buttercream is as easy as can be! You'll want it on EVERYTHING!
Ingredients
1

c.

unsalted butter

softened

1

c.

Nutella

2

tsp.

vanilla

about 4 c. powdered sugar

1 - 2

tbsp.

cream
Instructions
In a large mixing bowl, beat butter until creamy.

Add Nutella, vanilla, and powdered sugar, beating until light and fluffy, 2-3 minutes.

The frosting should be thick, but fluffy and pipeable. You can add a tablespoon or two of cream to adjust the consistency, if needed.
You may also like:
Red Velvet Cupcakes with Nutella Buttercream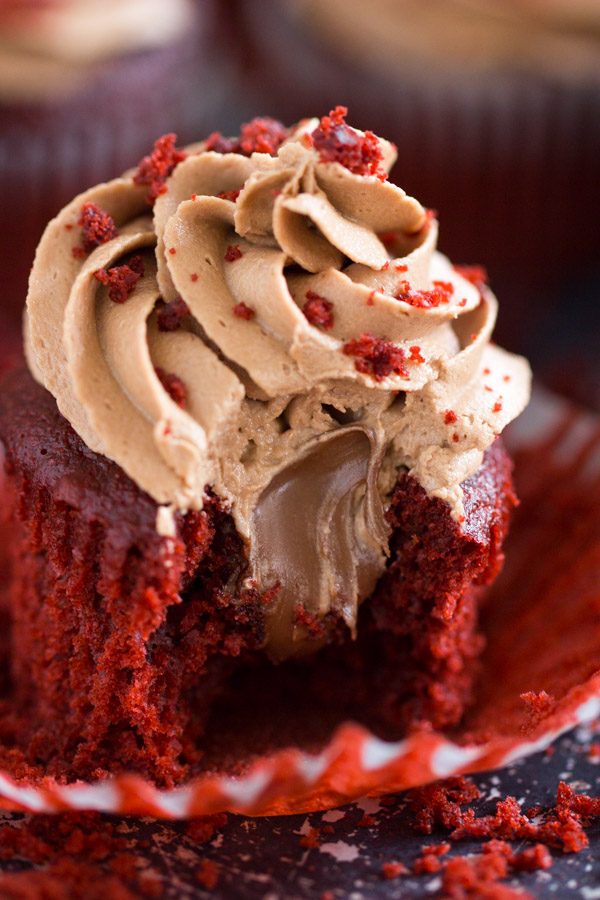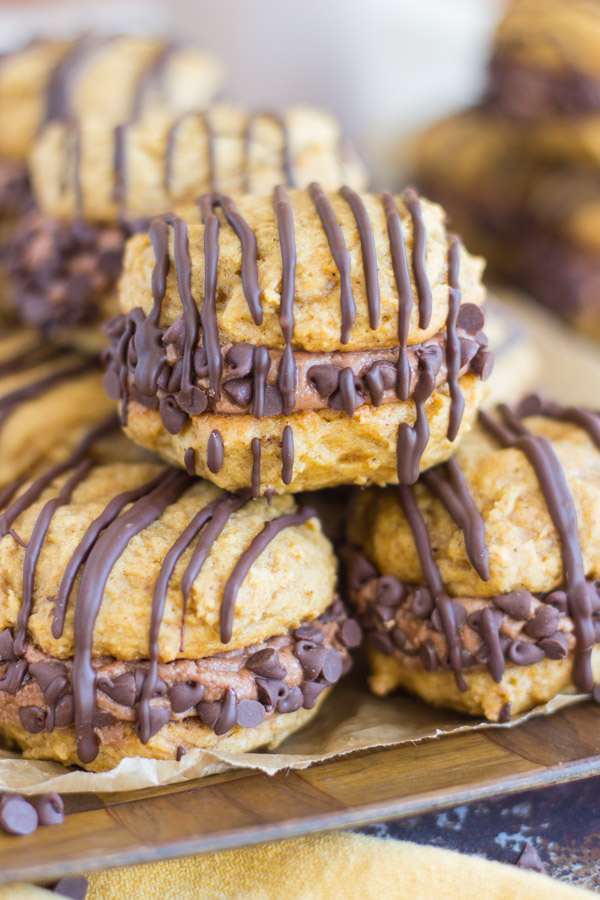 Snickerdoodle Pumpkin Nutella Muffins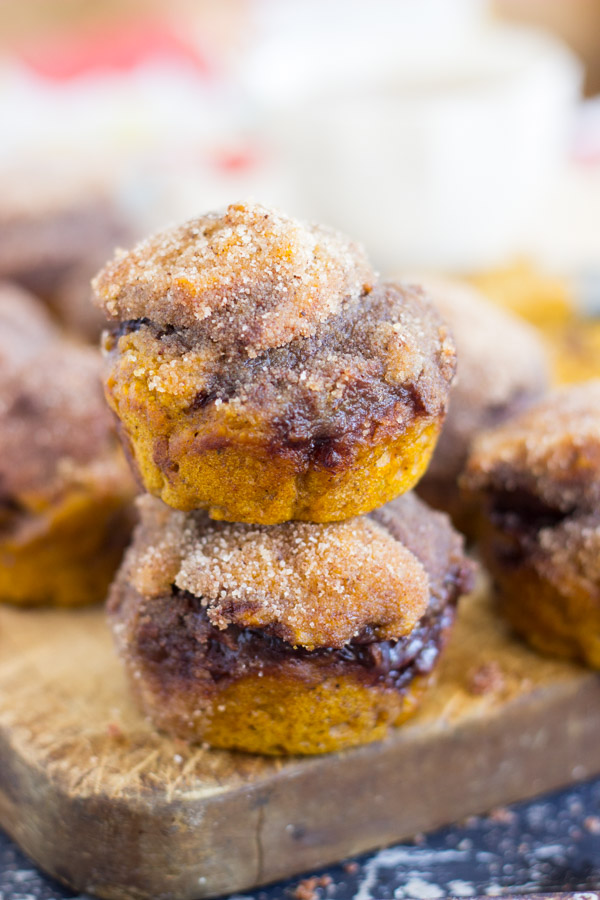 Coffee Muffins with Nutella Ganache