White chocolate bark is infused with funfetti cake mix, and strawberry cake mix, for a pretty strawberries-and-cream layered candy bark!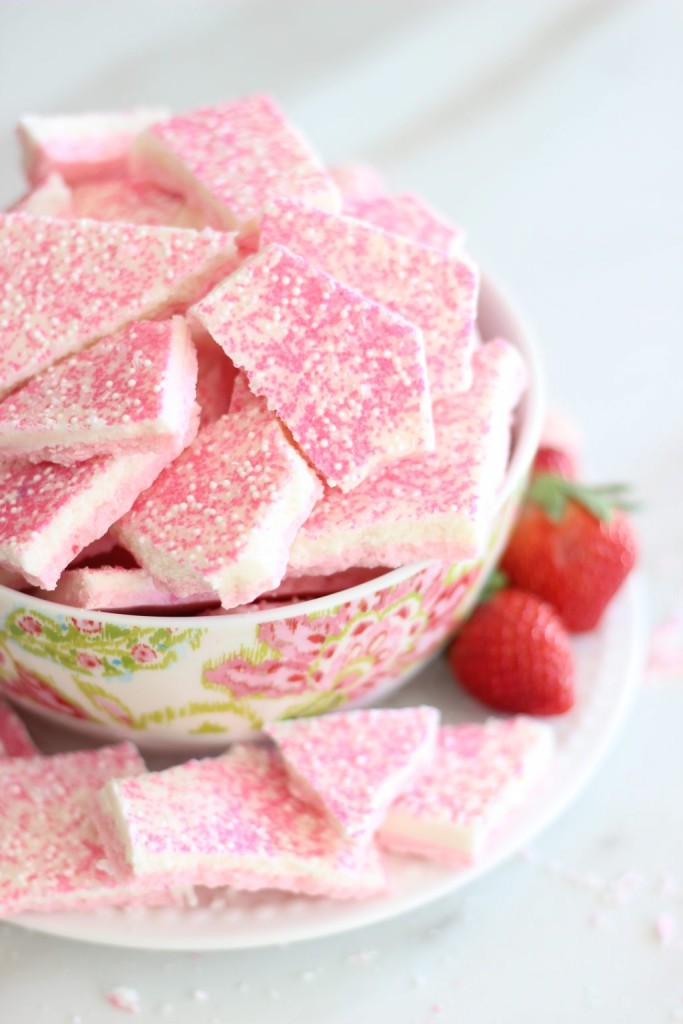 I'm going through a phase with chocolate bark. I wasn't showing it enough love for a long time, but I have a new appreciation for it.
I guess I'm just drawn to all the possibilities. I'm thinking that's why I love dessert-making in general. I see one recipe, and so many variations and possibilities that can arise out of one single recipe.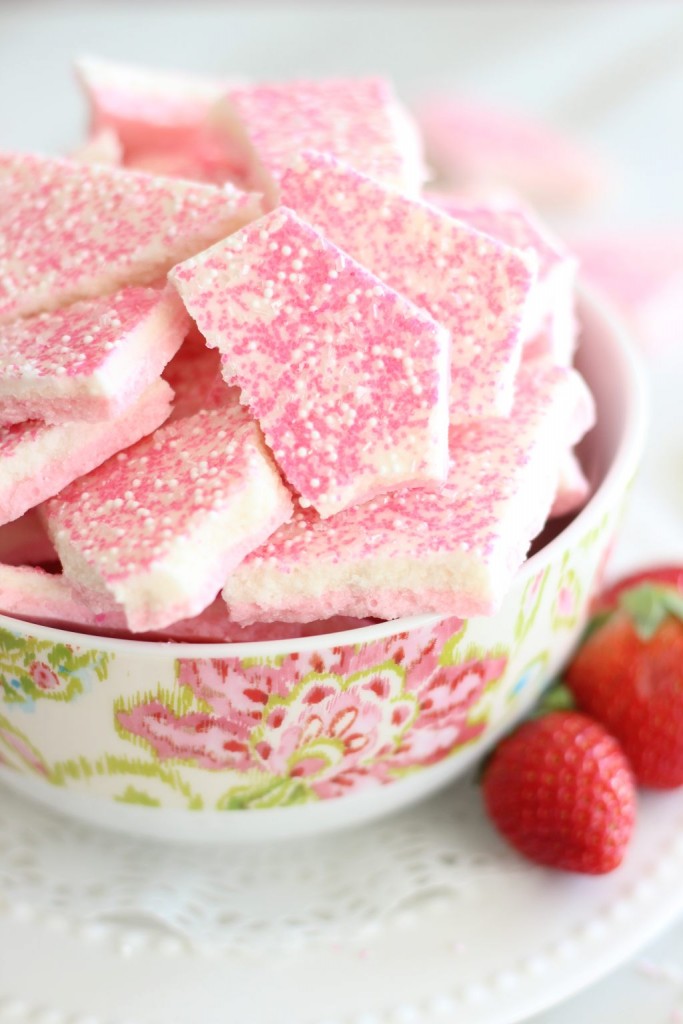 Chocolate bark is a blank canvas, a world of options.
It all started with this Tiger Butter recipe. Omgosh, that stuff is perfection. White chocolate, peanut butter, Reese's cups. I die.
My candy bark phase gained momentum around Halloween when I made this Leftover Halloween Candy Chocolate Bark and this Candy Corn Pretzel Bark.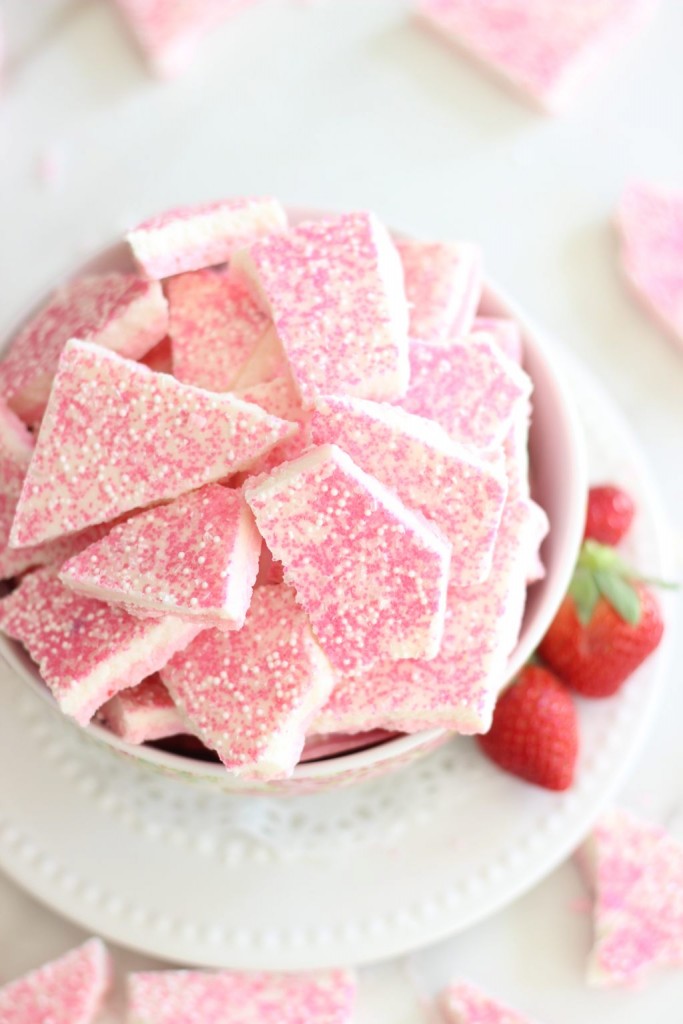 It continued through Christmas when I made Peppermint Candy Cane Bark. So classic and simple, but oh-so-good. Peppermint Bark might not get nearly the hype it deserves.
Naturally, as a peanut butter lover, I also have a few peanut butter-based barks forthcoming, but those'll have to wait. Sorry to keep my fellow peanut butter fanatics waiting!
And here we are, nearing Valentine's Day, and I must share a Valentine's Day-themed chocolate bark.
A bark for every holiday, I say! That's how I'm going to roll from now on.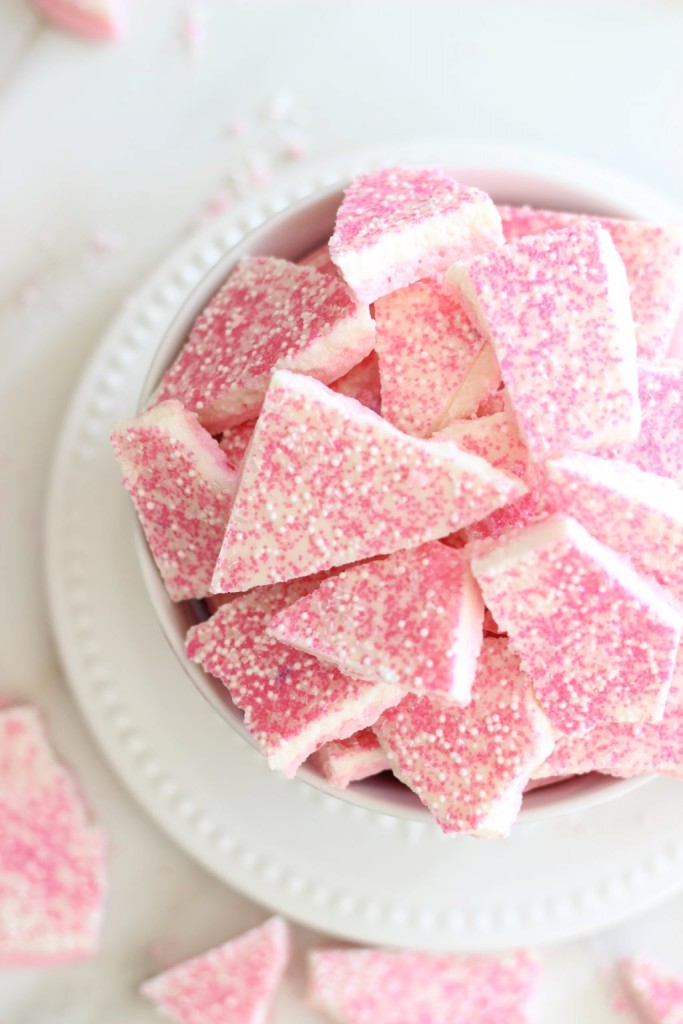 This version is possibly the easiest of them all. As if chocolate bark isn't already easy, and requires very minimal prep time. This one is perhaps the fastest one yet though.
It starts with a hefty block of white chocolate. Melt it, and divide it in half. Add a few tablespoons of funfetti cake mix to one half, and a few tablespoons of strawberry cake mix to the other.
Layer them. Decorate with sprinkles. Refrigerate. Eat. THAT'S IT.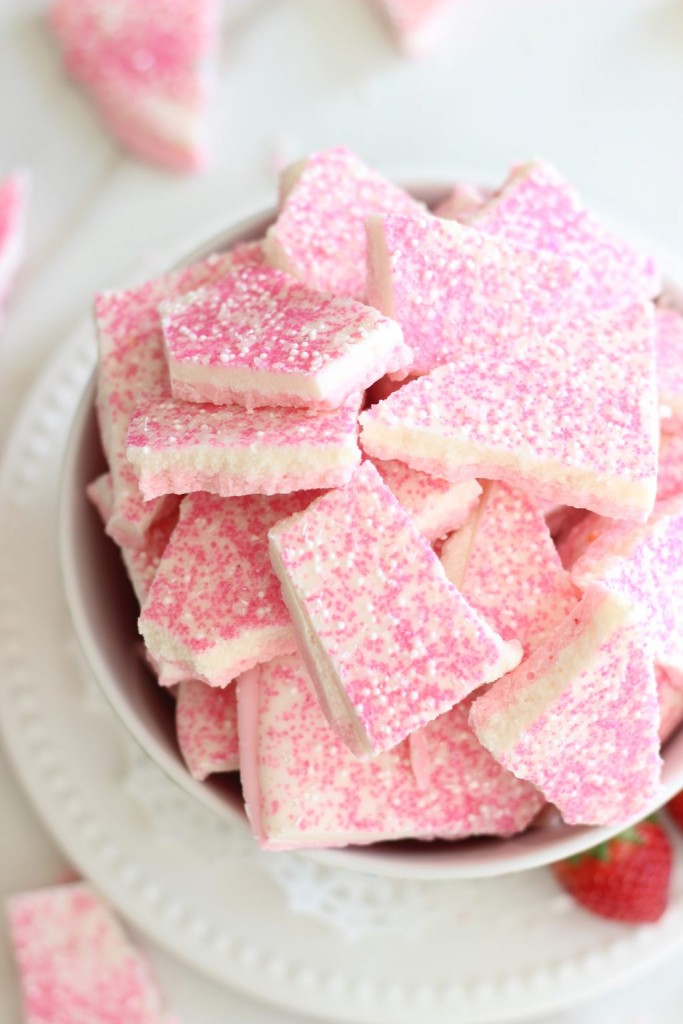 This Strawberry Cake Batter Bark is DIVINE! Like strawberries and cream, plus cake batter and sprinkles. You only need a little cake mix, and adds intense flavor to the chocolate!
I know you're wondering what to do with partial, incomplete boxes of cake mix?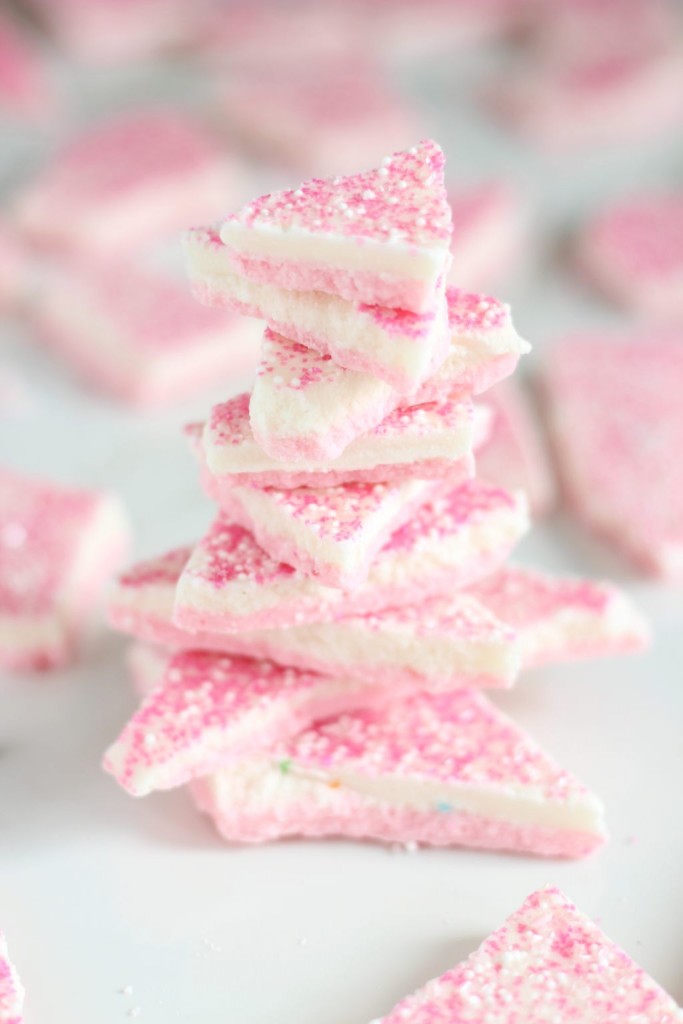 I haven't decided what I'm going to do with the rest of the cake mix, but I'm not too worried about it. I'm inclined to think that if I make it according to the package directions, it's still going to turn out edible anyway, so no big deal.
Or just make more chocolate bark! Leftover cake mix is a great problem to have!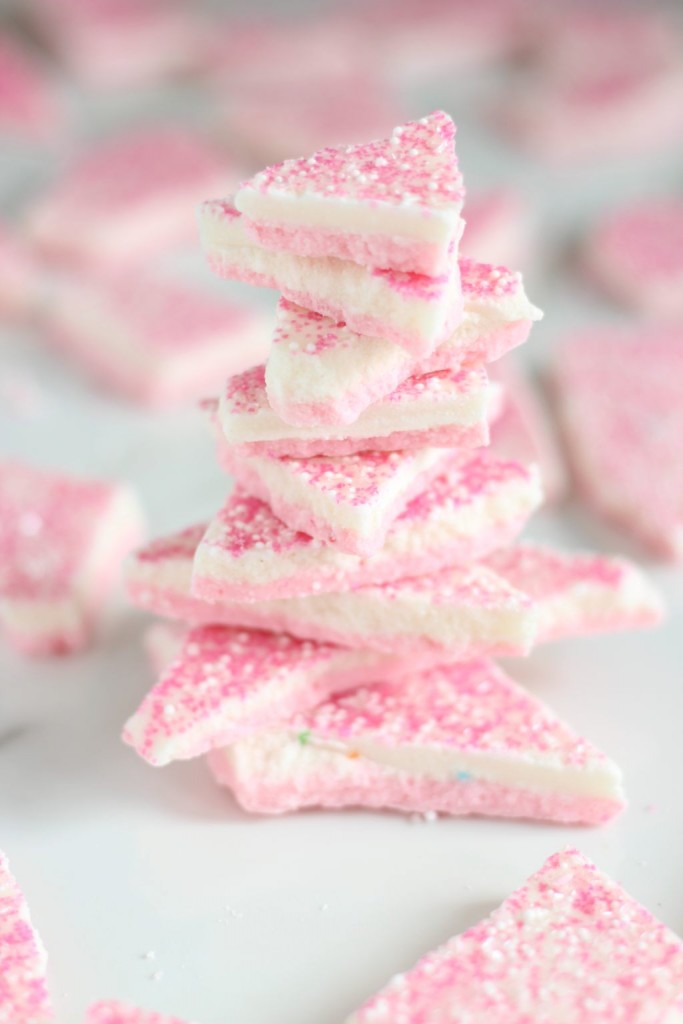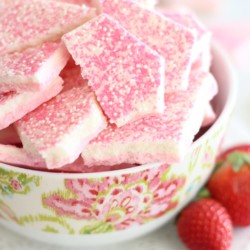 Strawberry Cake Batter Bark
Ingredients
1 - 24

oz.

package white chocolate almond bark

1

heaping tbsp. prepared strawberry cake mix

1

heaping tbsp. prepared funfetti cake mix

pink sprinkles
Instructions
Line a large baking sheet with parchment paper.

In a large saucepan over low heat, melt the almond bark until completely smooth.

Pour half (eyeball it) of the melted chocolate into a heatproof bowl.

Add the strawberry cake mix to that half, and stir until combined.

Spread it evenly onto the parchment paper.

Place in the freezer for 5 minutes.

Meanwhile, add the funfetti cake mix to the remaining chocolate.

Remove the pan from the freezer, and spread the funfetti chocolate evenly over the strawberry chocolate.

Decorate with sprinkles.

Allow to set completely, placing in the fridge to speed up the process, if desired, and then break into pieces.