Smothered in a simple and quick creamy dill sauce, this recipe for Swedish Meatballs (easy too!) is a meal you can get on the table in about 30 minutes. These Swedish Meatballs are delicious, filling, and require minimal effort!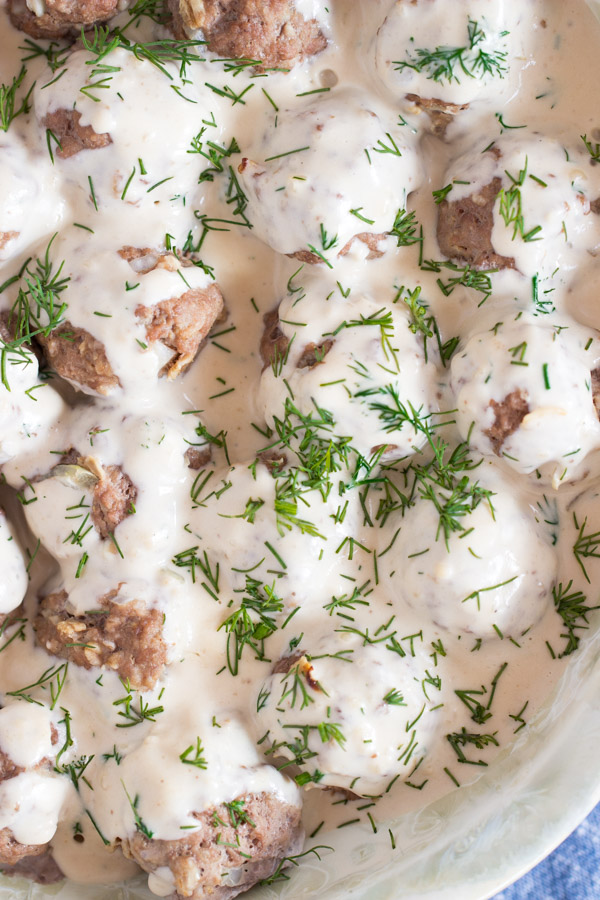 We make meatballs about once/week, and we're currently making them as I write. Rather, my S.O. is making them.
Although, he's making meatballs that are more along the lines of the meatballs from these Turkey Meatball Sliders with Cabernet Sauce. More of an Italian-style meatball, but with ground turkey.
Swedish Meatballs are possibly my favorite, even above Italian meatballs, but I would never tell him that. I love a good recipe for Swedish Meatballs, especially an easy one, and this one ranks at the top too because of the creamy dill sauce that you smother the meatballs in. I LOVE dill. It's easily my favorite herb.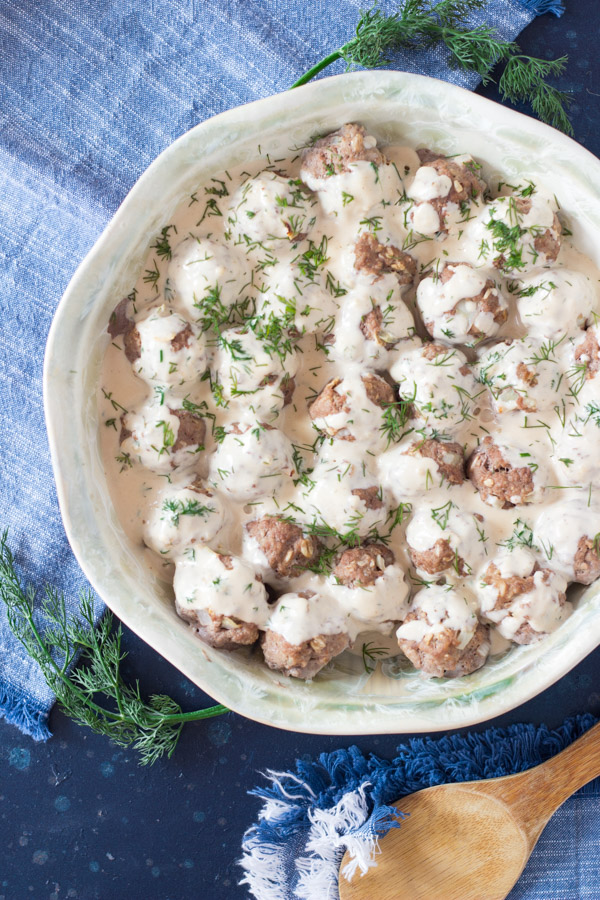 You probably already know this because I talk about it whenever I cook with it. I recently shared a Lemon Dill Chicken Noodle Soup, and talked about my love for dill, so I won't belabor it again so soon. 🙂
I used to make these Swedish Meatballs all the time when I was living in California. My kitchen was TINY, but I did so much cooking and baking there anyway. It was an otherwise spacious apartment with two bedrooms, but the tiniest kitchen, probably 50 square feet, if that. I made it work though. Where there's a will, there's a way.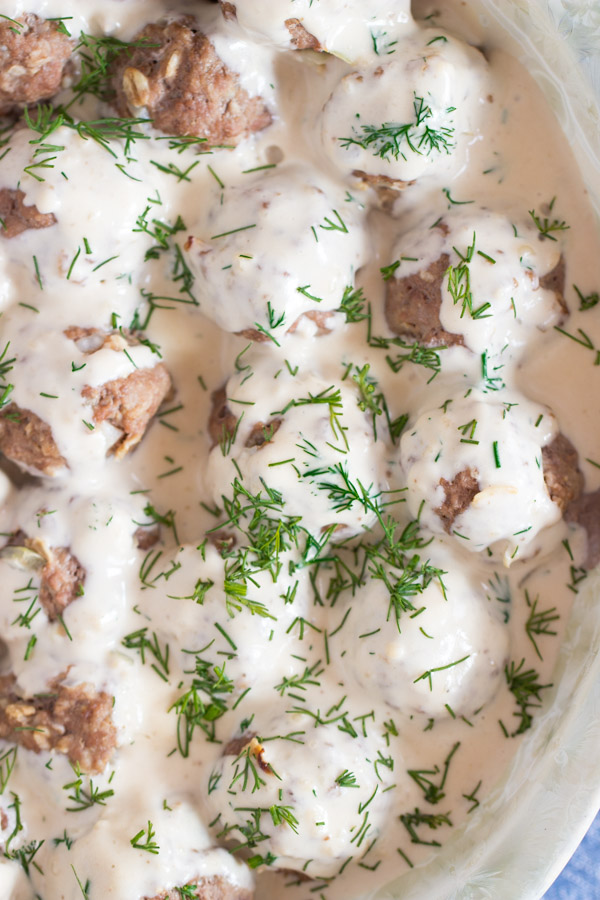 Second to when I was in law school in Cleveland, I did a ton of cooking and baking when I lived in California. I loved to pick out recipes and test them. I could walk to Safeway and Trader Joe's, and I would do that a few times a week to get what I needed for cooking dinner that night. Believe it or not, I cooked, and I did it quite a lot. These Swedish Meatballs (easy version!) are one of my go-to recipes, and I've referred back to this recipe for years.
We bake meatballs. It's just a ton less work, easier clean-up if you cover the baking pan with foil, and I feel like they are a little lighter because I'm not using butter to 'fry' them.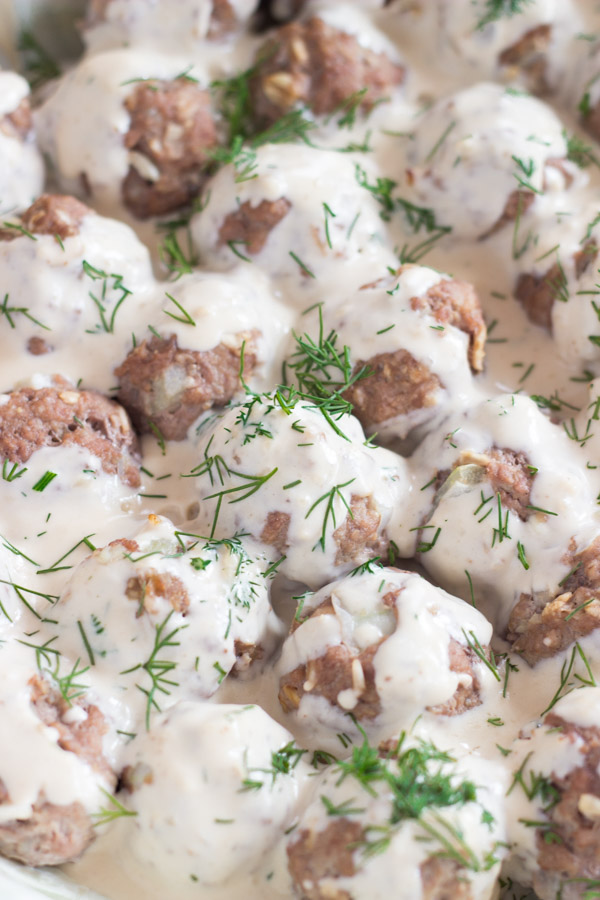 It's helpful to shave calories when you're smothering the meatballs in a sauce made with heavy cream, of course. You could also make these with ground turkey to shave off a bit too!
The Swedish Meatballs only bake for about 15-20 minutes, so this recipe is honestly pretty fast to get on the table! The creamy dill sauce only takes a few minutes too, so you could probably crank this meal out in about 30 minutes if you whip through the part where you shape the meatballs into balls.
I love to double this so that I have meatballs to freeze and/or to pack for lunches during the week. Simple, filling, and quite fast to make!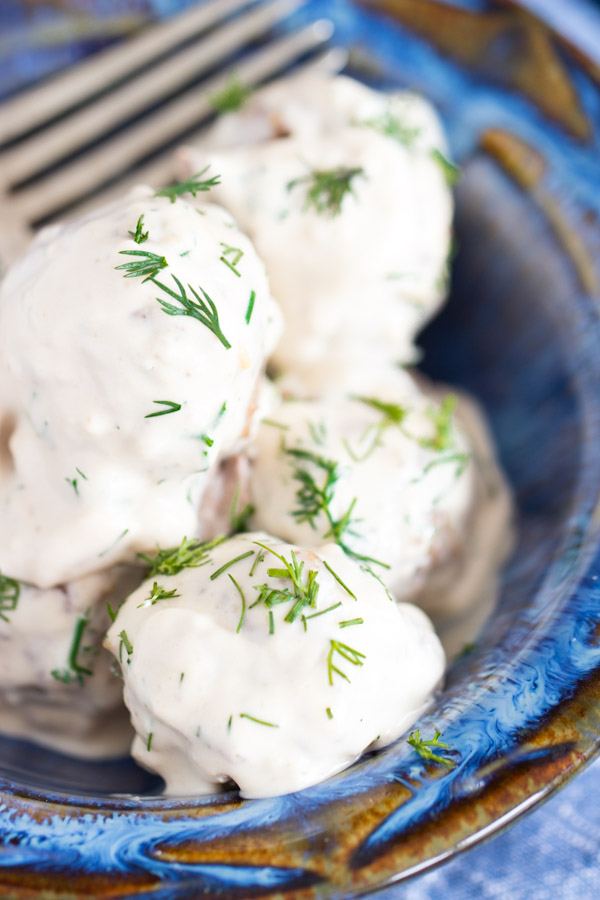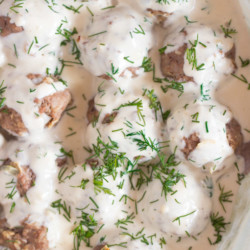 Swedish Meatballs (Easy)
A quick & simple recipe for Swedish Meatballs (easy too)! Smothered in a creamy dill sauce, these are on the table in about 30 minutes!
Ingredients
Swedish Meatballs:
1 1/2

lb.

ground sirloin

1

egg + 1 egg white

1/2

c.

milk

1

c.

oats

1/2

c.

grated Parmesan cheese

1

small yellow onion

finely chopped

1

tsp.

salt

1/4

tsp.

pepper

1/4

tsp.

nutmeg
Creamy Dill Sauce:
1

c.

heavy whipping cream

1

c.

beef broth

2

tbsp.

all-purpose flour

1/2

tsp.

salt

2

tbsp.

chopped fresh dill
Instructions
Swedish Meatballs:
In a large bowl, combine all meatball ingredients and mix well.

Shape into 1.5-inch balls.

Cover a jelly roll pan or baking sheet with a lip with foil.

Spray it with non-stick spray.

Arrange the meatballs on the baking sheet.

Bake at 400 degrees for 15-20 minutes, or until meatballs are browned and cooked through inside. We usually check with a meat thermometer and want them to be medium, about 150 degrees.

Meanwhile, prepare creamy dill sauce.
Creamy Dill Sauce:
In a small bowl, whisk together whipping cream, beef broth, flour, and salt.

Pour into a small saucepan.

Over medium heat, bring to a simmer. Cook and stir for about 2 minutes, or until thick.

Stir in dill.

Serve over meatballs.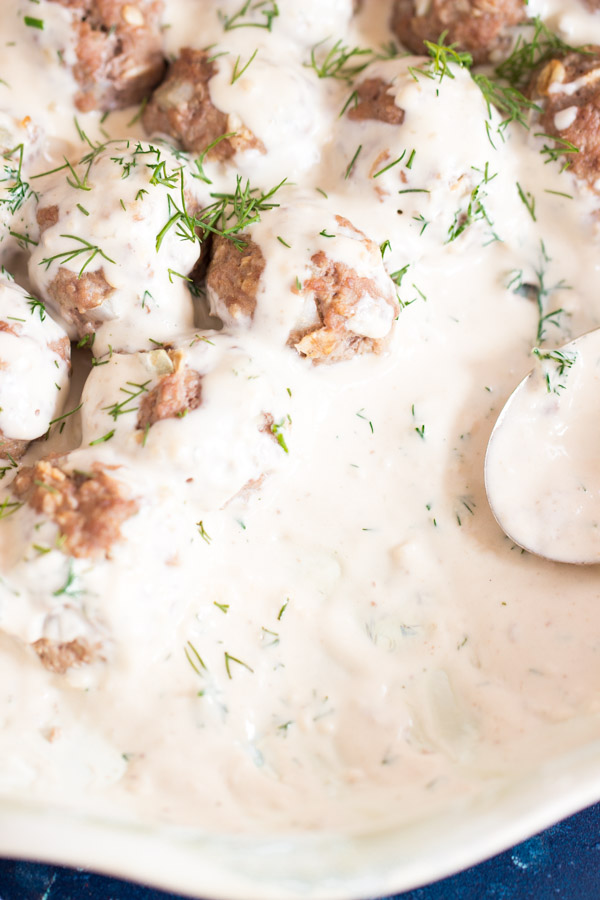 For more dinner ideas, you may also like these recipes:
Honey Balsamic Baked Pork Chops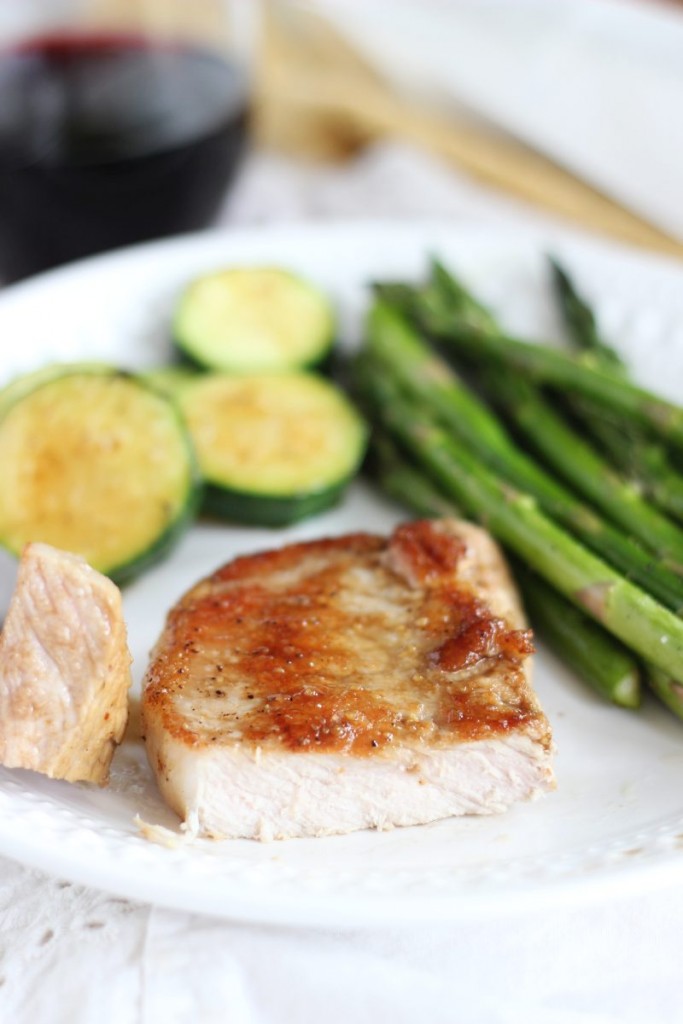 Turkey Meatball Sliders with Cabernet Sauce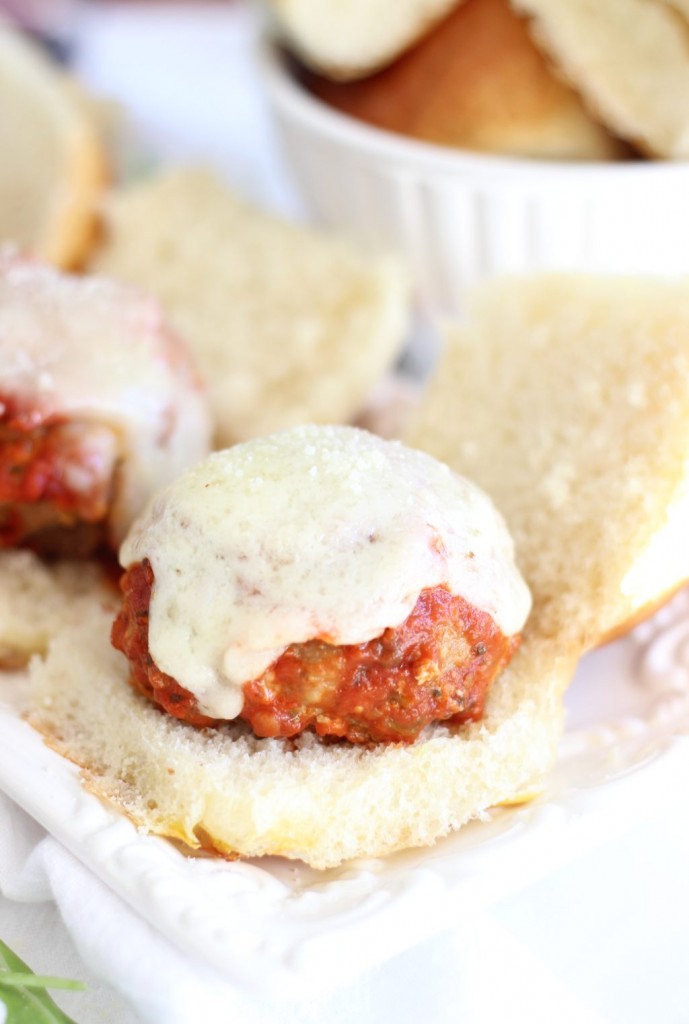 Sausage Pepper Mushroom Spaghetti Pie