Funfetti cupcakes filled with Lucky Charms marshmallows and topped with homemade marshmallow frosting! A festive treat for celebrating St. Patty's Day!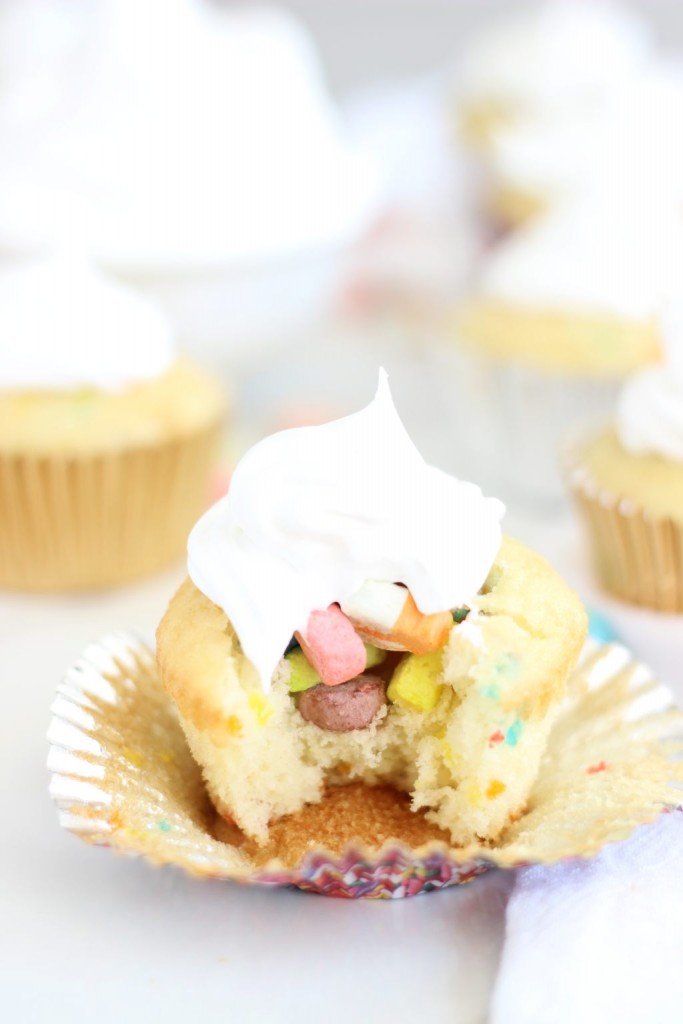 Did I really post THREE brownie recipes in a week? Eek, that was poor planning. How about something completely different and original? Something totally off-the-wall? Cupcakes!
Just kidding. Cupcakes are just as #basic as brownies. So, lots of uniqueness and variety here lately!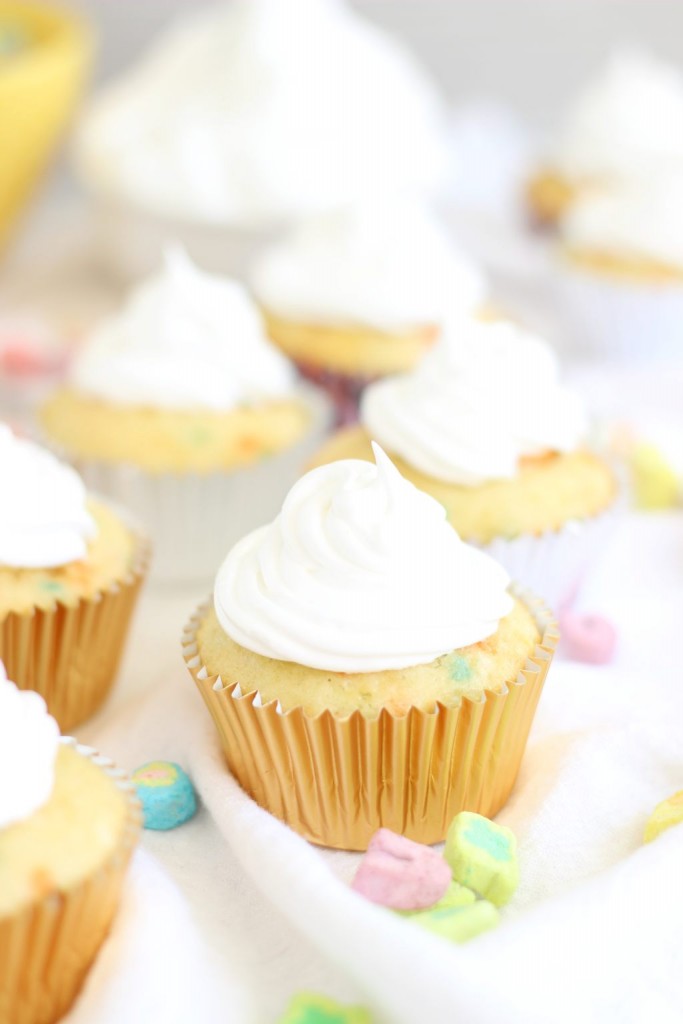 Actually, these are very special cupcakes though. They're stuffed with a delightful surprise – Lucky Charms marshmallows. Take one bite out of these funfetti cupcakes, and you're met with a colorful burst of Lucky Charms marshmallows in the center!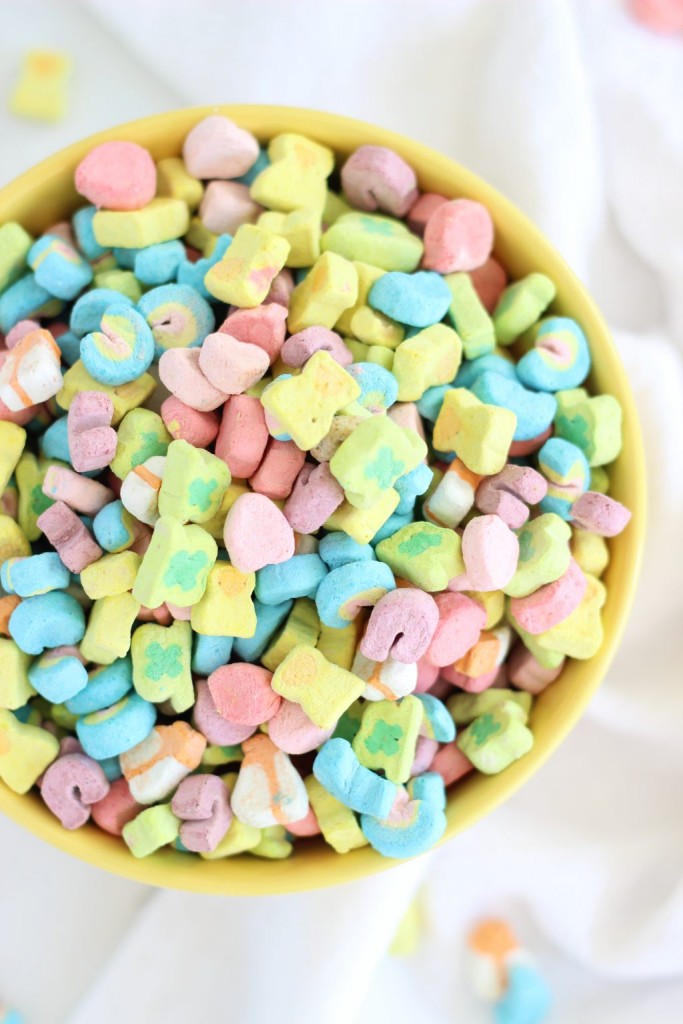 And topped with puffy clouds of from-scratch, homemade marshmallow frosting. That stuff is so much fun to make. If you haven't made marshmallow frosting, you really must. It's magical to watch egg whites and sugar turn into a big, puffy, sweet clouds.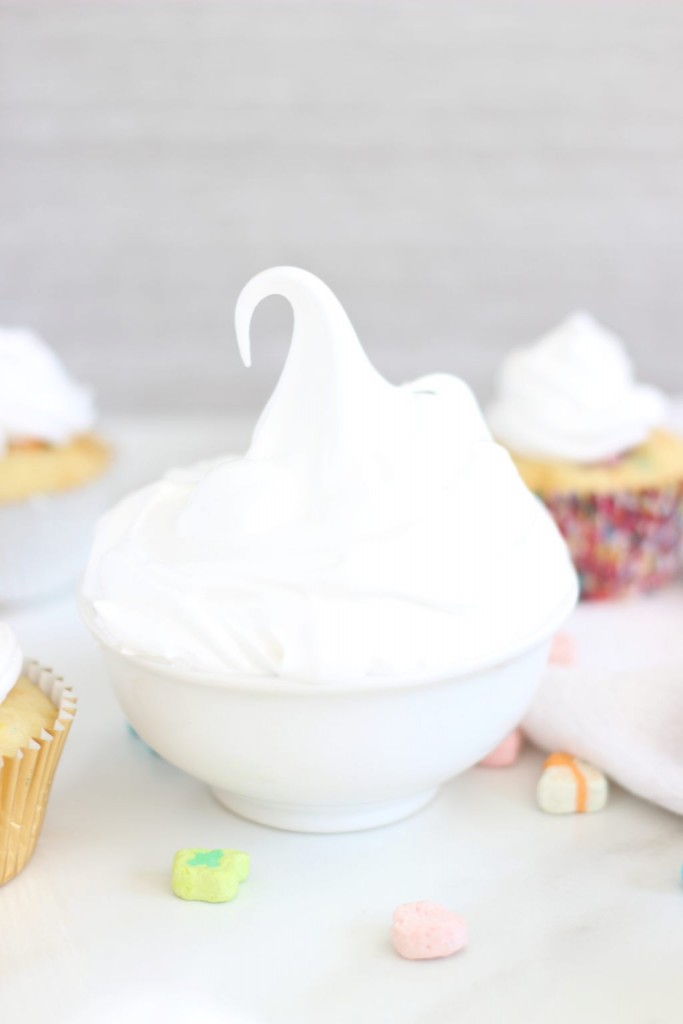 You only want the Lucky Charms marshmallows, so just as with last year's White Chocolate Lucky Charms Blondies recipe, you'll almost spend more time separating marshmallows out from the cereal than anything else. It's a tedious job, but it's worth it.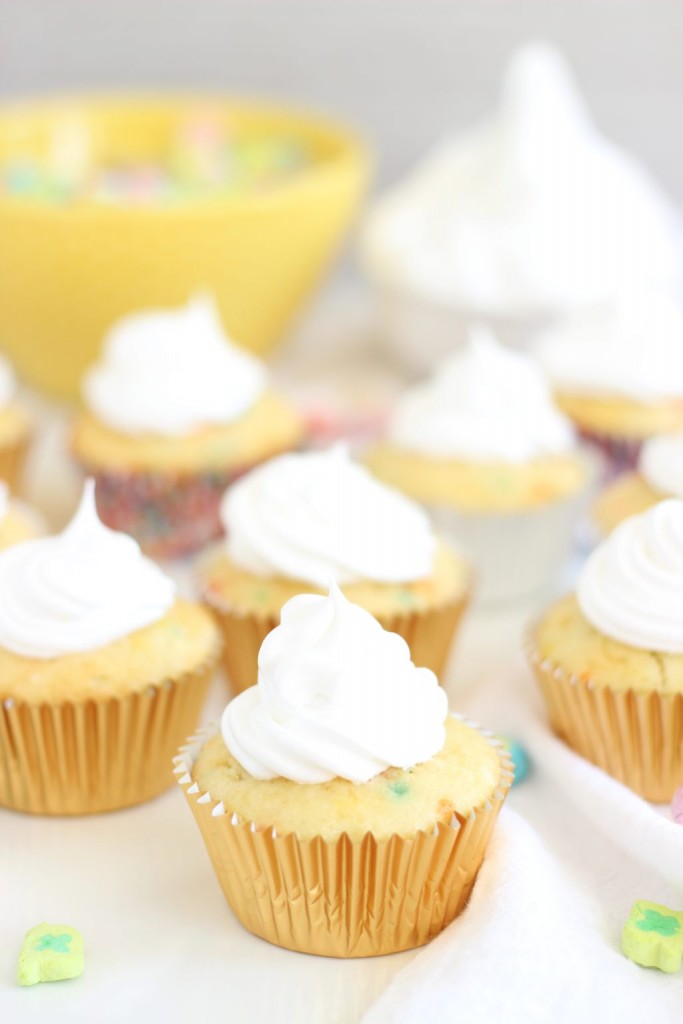 What do you do with all that leftover cereal? What good is the cereal without the marshmallows??? Seriously. But in the interest of minimizing waste, make these super easy cereal snack bars! All the honey and brown sugar go a long way toward helping the cereal.
All kinds of marshmallow and funfetti goodness in these cupcakes, and they're super festive!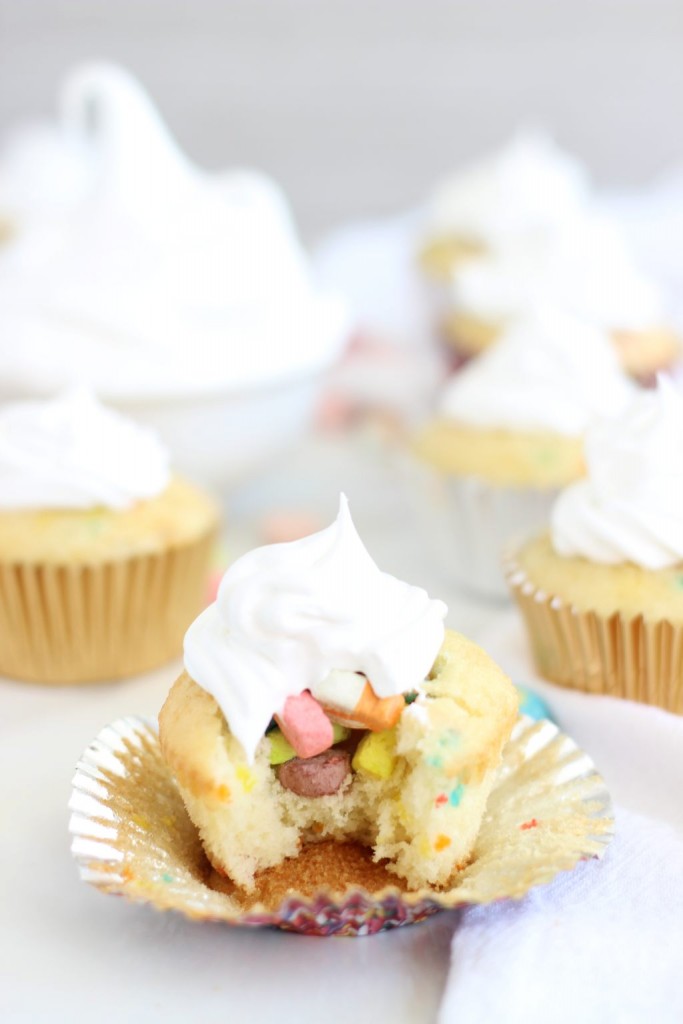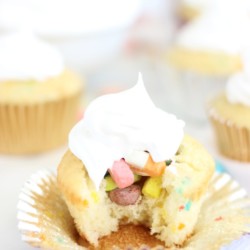 Lucky Charms Cupcakes with Marshmallow Frosting
Ingredients
For Lucky Charms Cupcakes:
1

box funfetti cake mix

3

large eggs

1

c.

water

1/4

c.

oil

1

c.

Lucky Charms cereal marshmallows
For Marshmallow Frosting:
4

large egg whites

1

c.

sugar

1/4

tsp.

cream of tartar

1

tsp.

vanilla extract
Instructions
For cupcakes:
In a large mixing bowl, combine cake mix, eggs, water, and oil.

Line two regular-sized muffin pans with paper liners.

Fill muffin cups 1/2 full.

Bake at 350 degrees for 15-18 minutes, or until edges are golden brown and the tops of cupcakes spring back when pressed with a finger.

Cool in pans for about 10 minutes before removing to wire racks to cool completely.

Using a small spoon or knife, scoop a 1-inch ball out of the center of each cupcake. Discard the scooped cake balls, or repurpose (make cake balls!).

Fill each cavity evenly with Lucky Charms marshmallows.
For frosting:
Combine egg whites, sugar, and cream of tartar in a heat-proof bowl, ideally your mixing bowl.

Place over top of a large saucepan of simmering water, and whisk constantly for about 2 minutes, or until the sugar has dissolved and the egg whites are warm to the touch.

Immediately remove the bowl from heat, and place in your stand mixer. Start beating the egg white mixture slowly at first, but gradually increase speed to high.

Beat for 6-7 minutes, or until glossy and thick.

Add vanilla, and beat until combined.

Pipe the frosting onto the cupcakes. Enjoy!