Outrageously creamy and luscious eggnog pots de creme, spiked with dark rum, spiced with nutmeg, and with melted white chocolate for an extra boost of flavor and richness.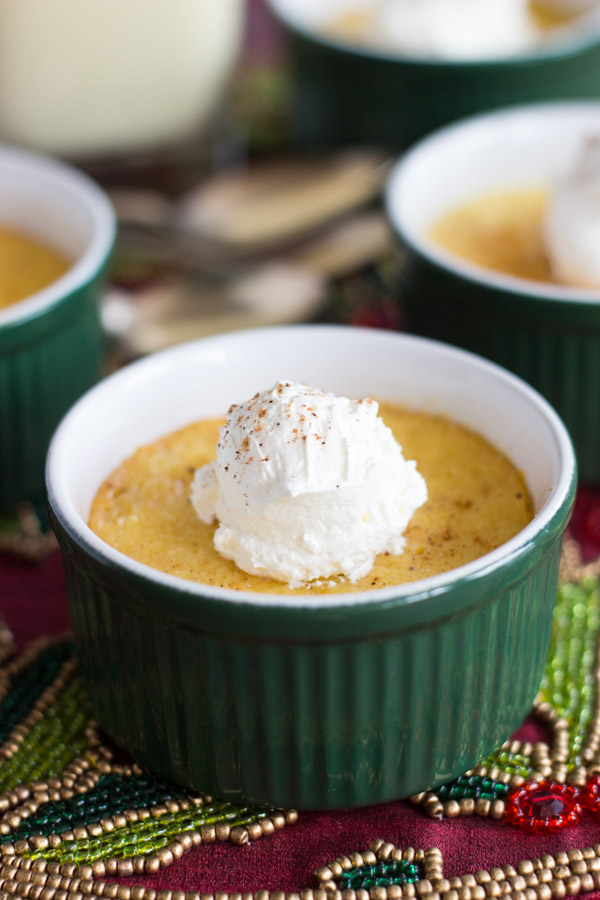 First Christmas recipe of the season! I was searching for eggnog in grocery stores well before Halloween so that I could make Christmas recipes in advance. I kept pestering the employees at Publix about when they were getting eggnog in, and they would look at me like a psychopath because everyone around me was stocking up on candy bars for trick-or-treaters.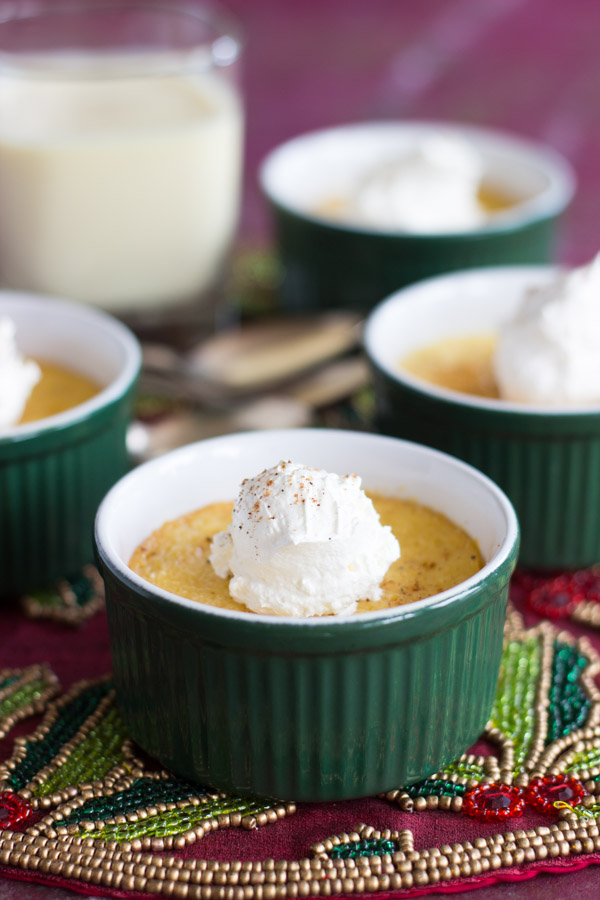 On the one hand, it's very appropriate that they didn't have eggnog in grocery stores before Halloween. Unexpectedly appropriate. We're all so accustomed to seeing Christmas decorations out at HomeGoods (and elsewhere!) in August, so I found it strange that eggnog was hard to track down.
I was ready  for Christmas baking in October though, and Publix was holding me back.
Instead of the store, I was actually the one rushing Christmas.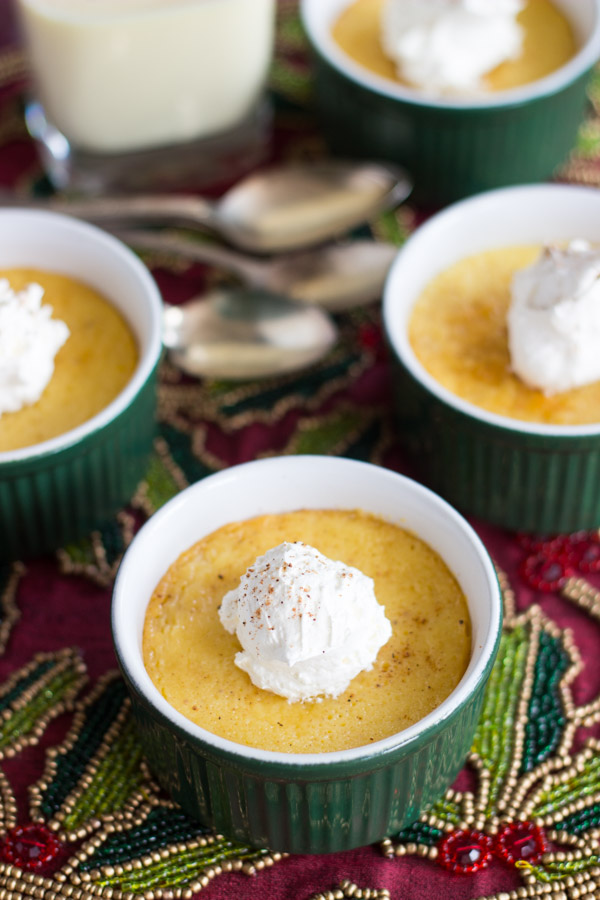 I never go to the mall anymore – why would I do that when I can have things Amazon-primed (a verb) right to my doorstep?? I rarely have to set foot in that place anymore. I *had* to go, and I remember noting that it was still October, pre-Halloween, and the mall was decorated for Christmas.
I want to be outraged at this, and I sorta am, but I also love extending Christmas and savoring every part of it.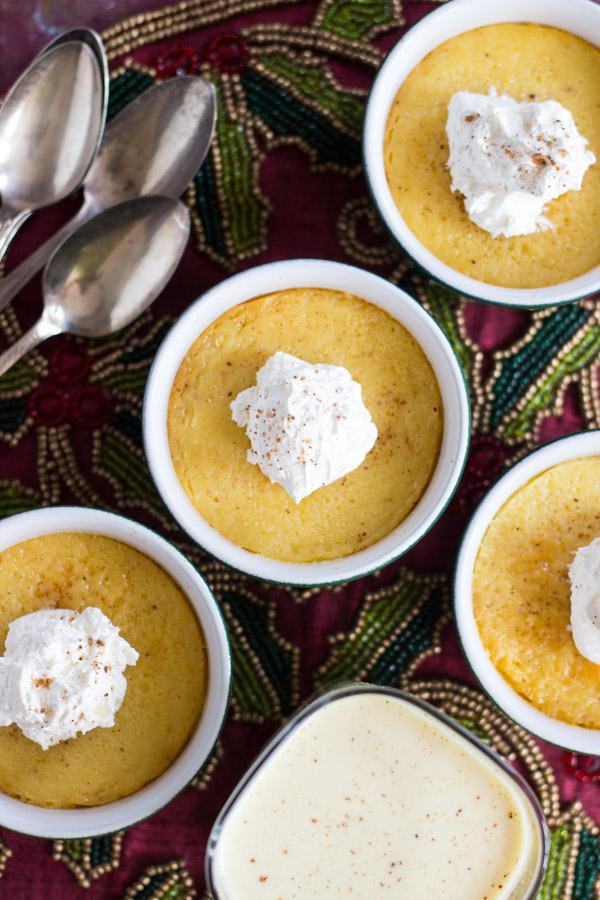 Anyway, I made these Rum Eggnog Pots de Creme when I had egg yolks to use up. I forget why I had yolks only, but I never like to throw away any part of an egg. If I have extra whites, I make meringues or pavlova, and if I have yolks, I usually make pots de creme or some kind of fruit curd.
These Rum Eggnog Pots de Creme are outrageously good. They're quite a splurge, but it's the holidays – who is dieting??? So, so worth it. You will probably never taste anything as rich and luscious as pots de creme.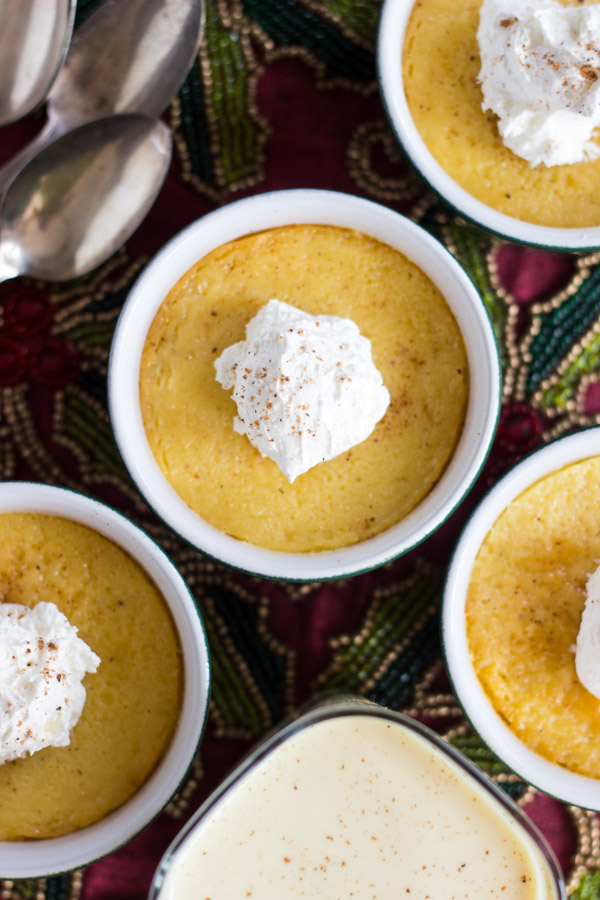 With a base of heavy cream and egg yolks, these little custards are rich as can be right out of the gate. This version features eggnog though too, and a few bars of melted white chocolate.
They're silky, smooth, oh-so-creamy and luscious. With perfect eggnog flavor, nutmeg, and spiked with just the right amount of dark rum.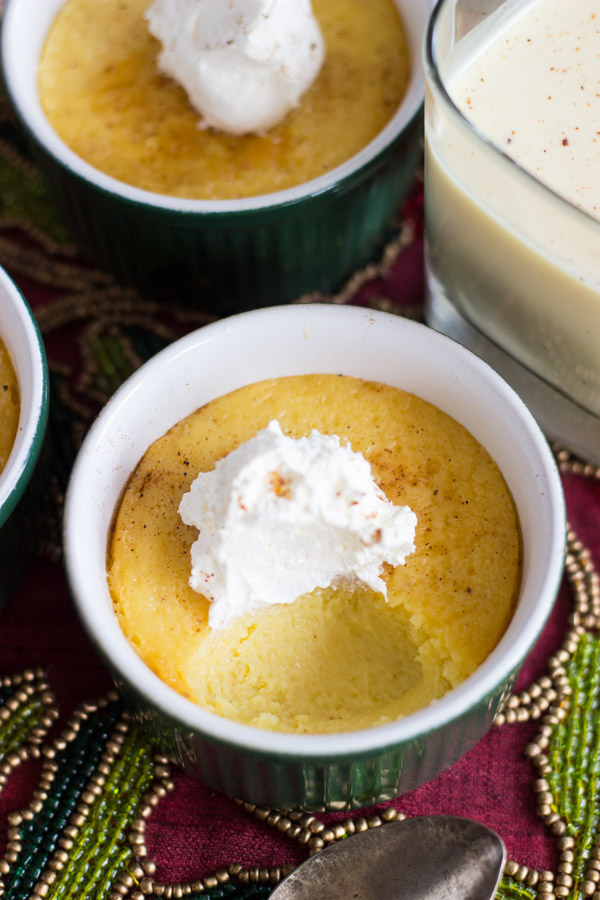 Yet, pots de creme are surprisingly light and refreshing. They make for a great holiday dessert because they're extremely satiating with just a few bites, and they don't feel heavy after a big meal. They're also incredibly simple for something that sounds so fancy. Only a handful of ingredients, and 10 minutes of prep time to get these oven-ready!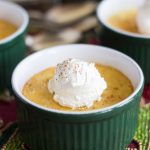 Rum Eggnog Pots de Creme
Silky and luscious rum-spiked eggnog pots de creme!
Ingredients
2 - 4

oz.

bars white baking chocolate

chopped

1/2

c.

heavy cream

1/2

c.

dairy eggnog

2

tbsp.

sugar

2

tbsp.

dark rum

4

egg yolks

at room temperature

ground nutmeg
Instructions
Place the chopped white chocolate in a medium bowl.

Pour the heavy cream over the chocolate.

Microwave on high for 30-second intervals, or until chocolate is melted, and the mixture is whisked smooth. Do not overheat or you'll scorch the chocolate and/or cream.

Whisk in the eggnog, sugar, and rum.

Whisk in the egg yolks.

Place 4 greased ramekins or custard cups in an 8x8-inch baking pan.

Pour enough water into the baking pan that it rises to about halfway up the ramekins.

Pour the mixture evenly into the ramekins.

Bake at 325 degrees for 30-35 minutes, or until the custard is set at the edges, and slightly jiggly in the center.

Allow ramekins to cool for 20 minutes in the baking pan before removing to cool completely.

Refrigerate for at least 1-2 hours, or until chilled.

Top with whipped cream, and a sprinkle of nutmeg.