Sweet and marshmallow-like, piped meringue nests with homemade orange curd and fresh raspberries!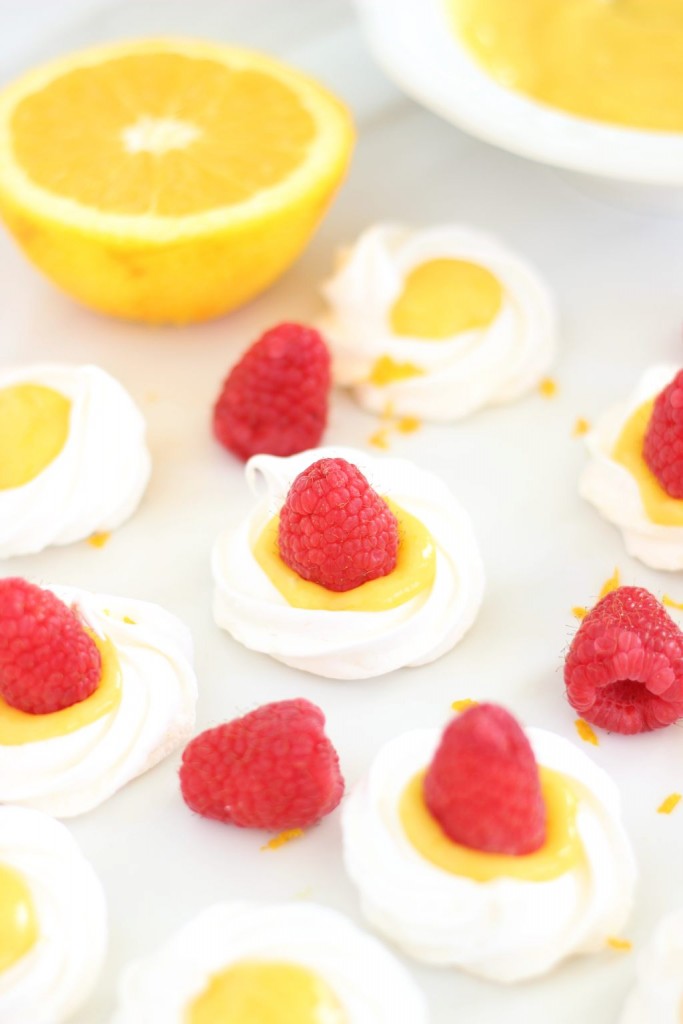 How about I stuff a bunch of orange desserts in your face in one week? Okay.
I love orange desserts, and I can't say it's my favorite citrus fruit because I have quite an affinity for lemon stuff too. Don't make me choose between them.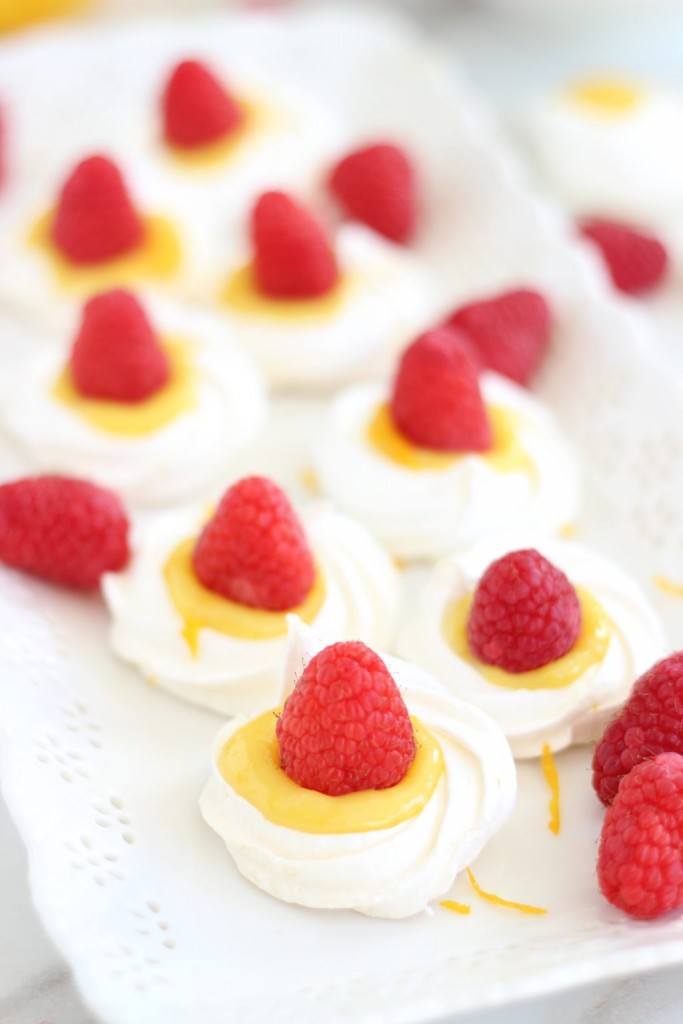 Grapefruit are also delightful.
Anyway, just like last spring, I have a giant surplus of citrus curd around my house, and I'm in constant pursuit of new ways to use it up. This recipe is another product of that. You could use ANY flavor you want, honestly, even this mango curd, but to mix things up, I used oranges. I inundated you with lemon last month.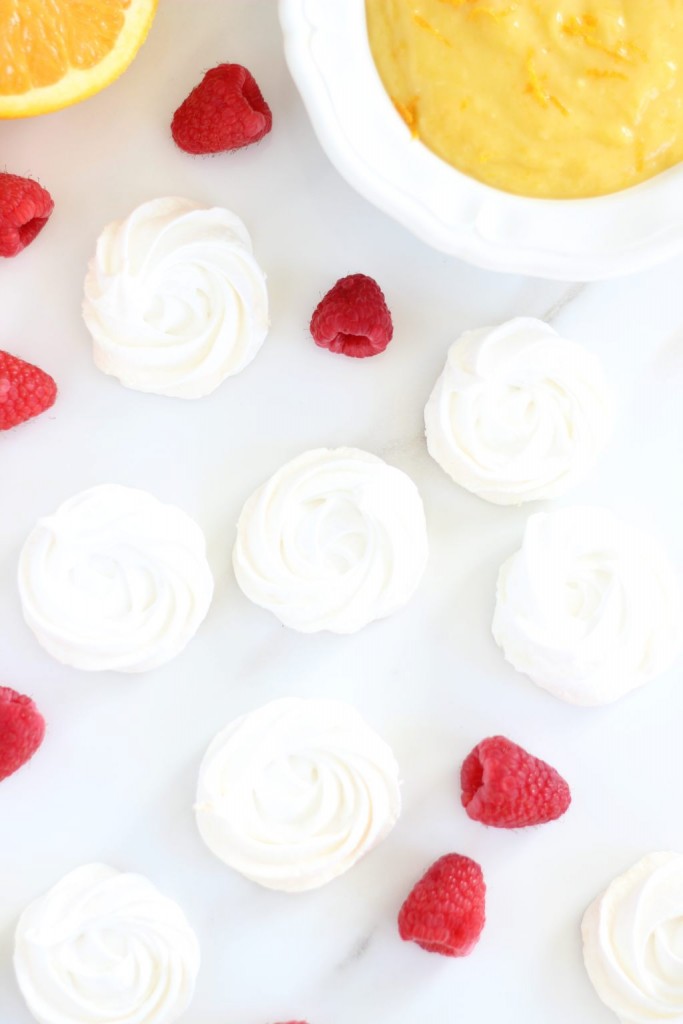 I also love meringues, pavlova, and other marshmallow-like things. I know, I know.. what don't I like? Not much when it comes to desserts and sugar.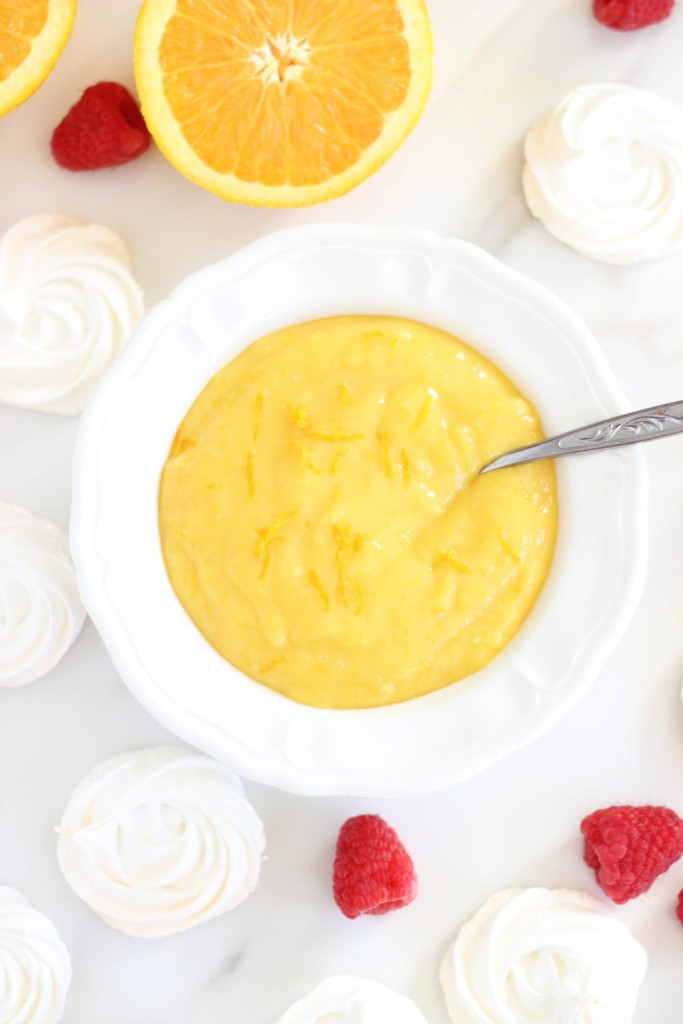 Meringue nests are like mini pavlova. They're crunchy on the edges, but soft and marshmallowy on the inside. They're light and airy, and basically melt in your mouth.
Filled with tangy orange curd and fresh raspberries, they're an elegant dessert to serve alongside spring dishes!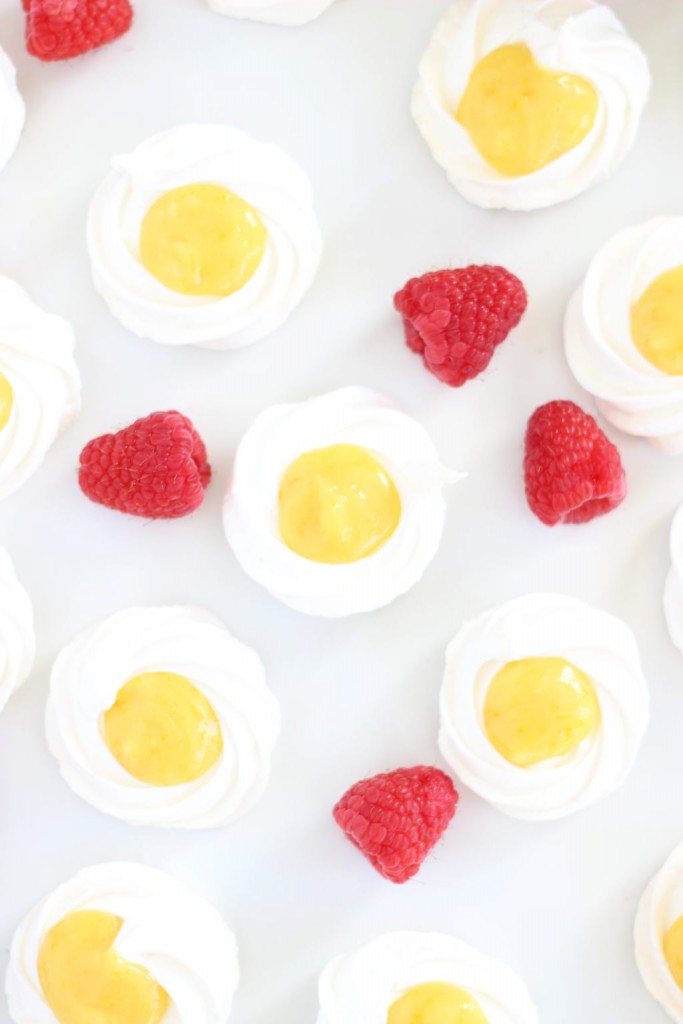 You don't need a ton of ingredients to make these, and both the meringue nests and orange curd are quite simple, but allow yourself some idle time because meringues bake low-and-slow!
You could fill them with almost anything – a super versatile dessert recipe. Any flavor curd, chocolate sauce, fresh whipped cream… lots of possibilities in these pretty little treats.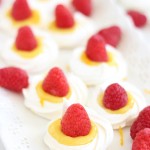 Meringue Nests with Orange Curd and Raspberries
Cook Time
1
hour
30
minutes
Total Time
1
hour
55
minutes
Ingredients
For Meringue Nests:
4

large egg whites

at room temperature (reserve yolks for the orange curd!!!)

1/4

tsp.

cream of tartar

1

c.

granulated sugar

3-4

drops orange extract

optional - do not put in more than a few drops
For Orange Curd:
4

egg yolks

at room temperature

Zest of 2 oranges

1/3

c.

fresh orange juice

1/2

c.

sugar

pinch

of salt

4

tbsp.

unsalted butter

softened
Instructions
For Meringue Nests:
Line two large baking sheets with parchment paper.

In a large mixing bowl fitted with a whisk attachment, beat the egg whites and cream of tartar on medium speed until the egg whites are foamy, about 2 minutes.

Gradually add the sugar, a few tablespoons at a time.

Beat on high until stiff peaks form, and the egg whites are glossy and white, about 5 minutes.

Beat in orange extract.

Using a piping bag fitted with a star tip, pipe 2-inch rounds of meringue, starting from the inside, and working toward the outside, building the outer edge a little higher than the center. Repeat until all the meringue is gone.

Bake the nests at 215 degrees for 60 minutes, then turn off the oven, keeping the oven door closed. Do not open the door, and allow the meringues to cool completely in the oven, about 1-2 hours.

Meanwhile, prepare orange curd.
For Orange Curd:
In a small bowl, whisk together the egg yolks, orange zest, orange juice, sugar and salt. Transfer to a small saucepan.

Cook the mixture over low-medium heat, stirring constantly, until it is thick enough to coat the back of a spoon, 3 to 5 minutes.

Remove from heat and add the butter. Mix until smooth.

Transfer the curd to a small bowl and cover with plastic wrap.

Refrigerate until chilled, about 30 minutes.
To assemble:
Pipe or spoon a heaping teaspoon of orange curd into the center of each meringue nest. Top with a fresh raspberry. Serve immediately!
Recipe Notes
*The meringue nests and orange curd can both be prepared ahead of time, and stored for 2-3 days separately, but don't assemble the nests until you are ready to serve. *Store the meringues in a cool, dry place. Humidity will cause them to become soft and sticky. I made these the night before, and just left them uncovered in the oven. It was perfect for keeping them arid and crisp.