Two monster layers of moist, dense, rum-spiked banana cake, layered with tangy and sweet cream cheese buttercream! This Banana Rum Cake is a dream dessert for spring (or anytime)!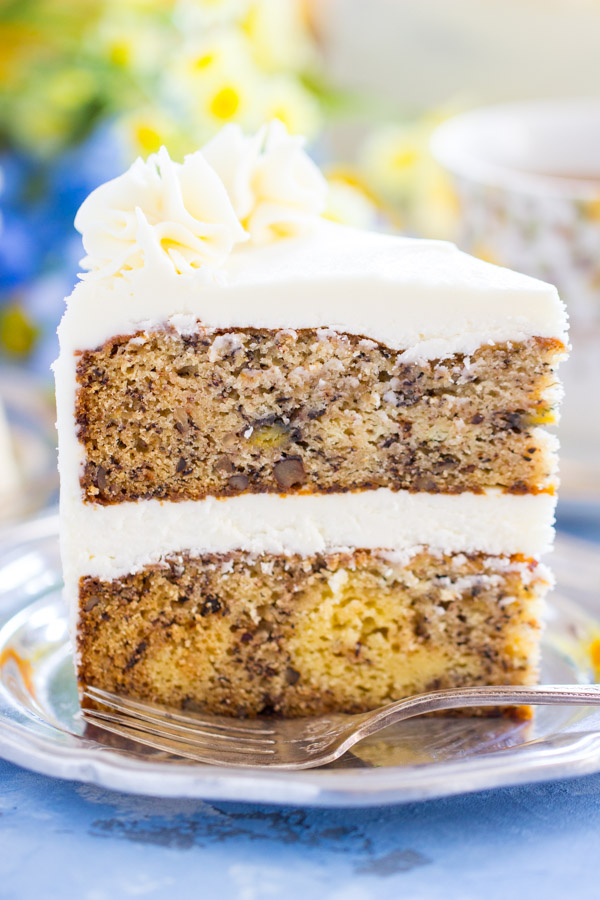 Hi, hi, hi! I'm so happy to sit down to talk to you guys. This week was absolutely crazy at work, and I also baked my ass off last weekend, shot a ton of photos (like, thousands), and had to get all the posts set up. It's been a super hectic week or two between regular work and blog work.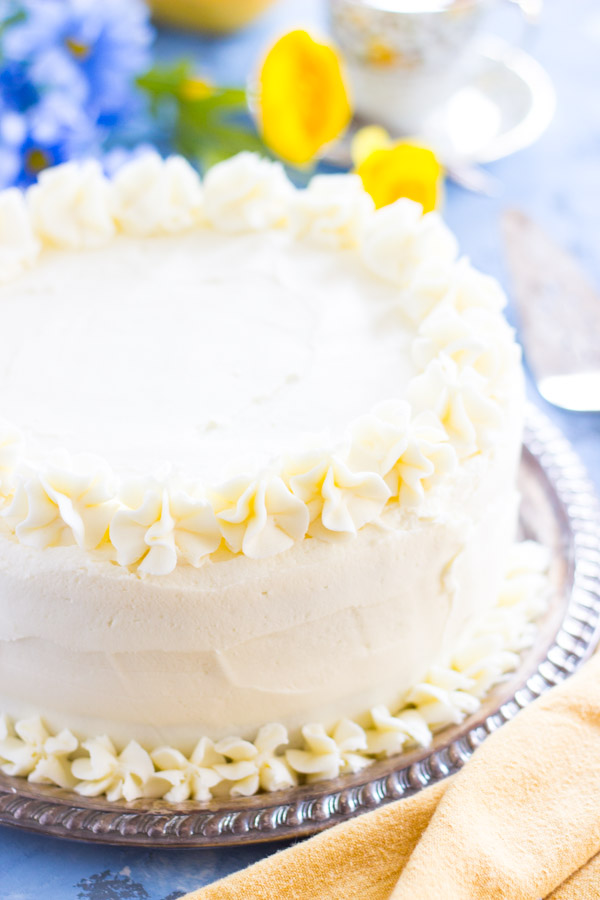 My recipe queue is insane. You would be appalled at how many things are sitting in my 'Drafts' folder, but you should also be really excited. I know I am really excited, and I've never been as thrilled about what I have coming up. I'm so anxious to share everything that I'm desperate to churn out a bunch of posts for you in a really short period of time. One every day for a month or something wild like that – but I know that would be impossible to achieve.
Just know that I have a really, really, good docket of recipes for spring! Eep. Least of all, this Banana Rum Cake. I'm in love with it.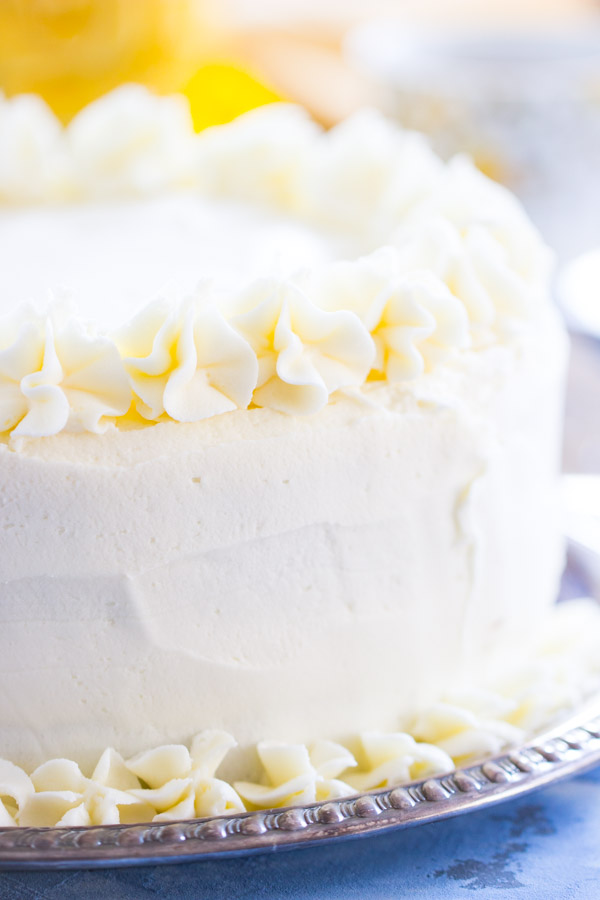 I shared an Easter-specific recipe this past week, these Easter Chick Cookies, and I also made a video for the original version of those cookies, these Easter Chicks Lemon Cookies. They're slightly different, but both those cookies are really popular, and are so cute and fun for Easter!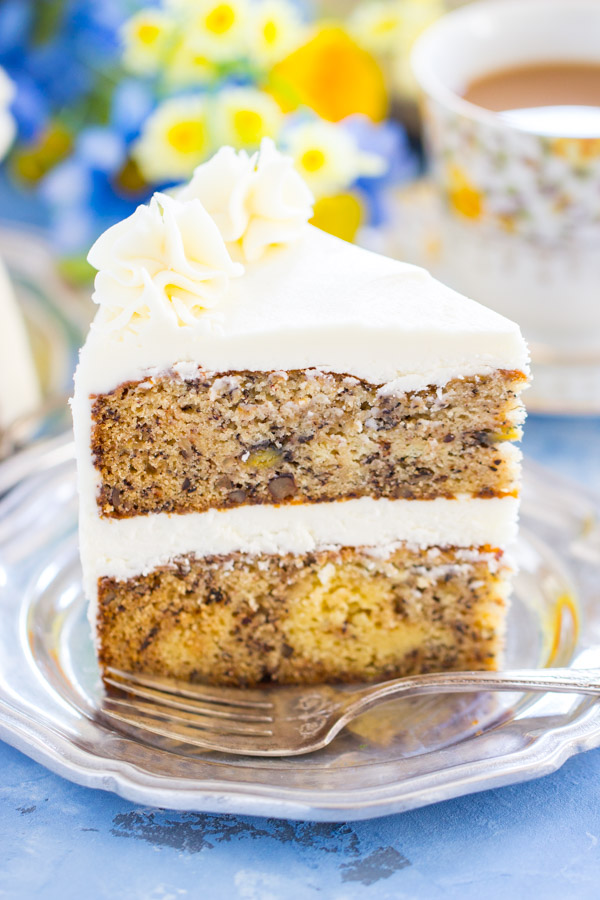 Besides those super Eastery things, everything else I've made is just general spring stuff. This Banana Rum Cake, while not precisely springy or Eastery, is absolute perfection for an Easter dessert though. It's perfection for any dessert, any time, but I think this is a really nice fit for Easter.
This Banana Rum Cake features two monster layers of moist and dense banana cake. I mean, these layers are nearly double the size of regular cake layers. They're so thick and hearty. So much banana in this cake, and the cake is also spiked with rich, caramel-y, dark rum. The banana cake layers are definitely more dense than a typical cake, but not as dense as actual banana bread. It's a nice in-between texture, and they're ultra, ultra moist.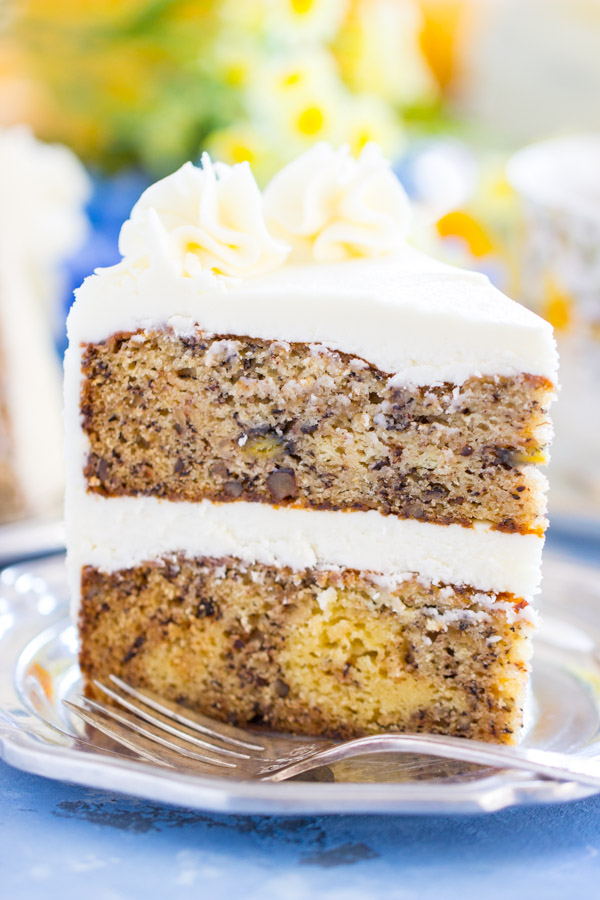 I've made a similar Banana Rum Cake many times in the past, but usually as a sheet cake, not as a layer cake. As a layer cake with tangy, fluffy, cream cheese frosting? This thing is dynamite. One of the best cakes I've ever made/had. In love. Cream cheese frosting was the way to go.
Isn't it gorgeous? It's also a mile high! It's no more work than traditional, from-scratch layer cakes, but it makes a bigger statement, if you ask me. You definitely need to get this Banana Rum Cake on your spring baking list!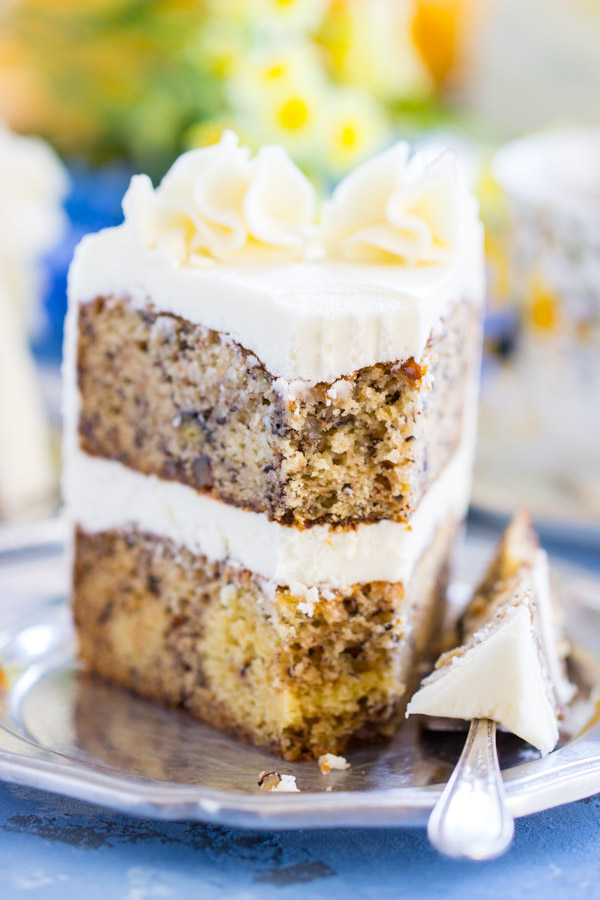 Banana Rum Cake
Two monster layers of moist, dense, rum-spiked banana cake, layered with tangy and sweet cream cheese buttercream! It's a dream cake for spring (or anytime)!
Author:
Sarah @ The Gold Lining Girl
Ingredients
For banana rum cake layers:
1 c. unsalted butter, softened
2 c. sugar
4 eggs, at room temperature
2 tsp. vanilla extract
1 tsp. rum extract
¼ c. dark rum
2½ c. all-purpose flour
2 tsp. baking soda
1 tsp. salt
2 c. mashed banana
1 c. chopped walnuts or pecans
For cream cheese buttercream:
1 c. unsalted butter, softened
8 oz. reduced-fat cream cheese, softened
4 c. powdered sugar
¼ tsp. salt
2 tsp. vanilla
2-3 tbsp. cream
Directions
For banana rum cake layers:
In a large mixing bowl, beat butter and sugar until creamy.
Add eggs and beat until combined.
Add vanilla, rum extract, and dark rum.
In a large bowl, combine flour, baking soda, and salt.
Add flour mixture to mixing bowl, beating until just combined. Do not overmix.
Fold in banana and nuts.
Divide batter evenly among two well-greased 9-inch round cake pans.
Bake at 325 degrees for 35-40 minutes or until a toothpick inserted near the center comes out clean. The cakes will brown significantly on top - this is okay! They are NOT burning, they will be very brown at the edges, but not burned, and perfectly tender and moist inside.
Remove from heat, and allow to cool completely on wire racks.
Meanwhile, prepare buttercream.
For cream cheese buttercream:
In a large mixing bowl, beat cream cheese and butter until fluffy.
Add powdered sugar, salt, and vanilla, beating until combined.
Add 2 tbsp. cream, and beat until combined, adding more as needed to achieve desired consistency.
Beat for 3-4 minutes, or until light and fluffy.
Place one cake layer on a serving platter.
Spread with about ⅓ the buttercream.
Top with remaining cake layer.
Cover the top and sides of cake with remaining buttercream.
Cut and serve!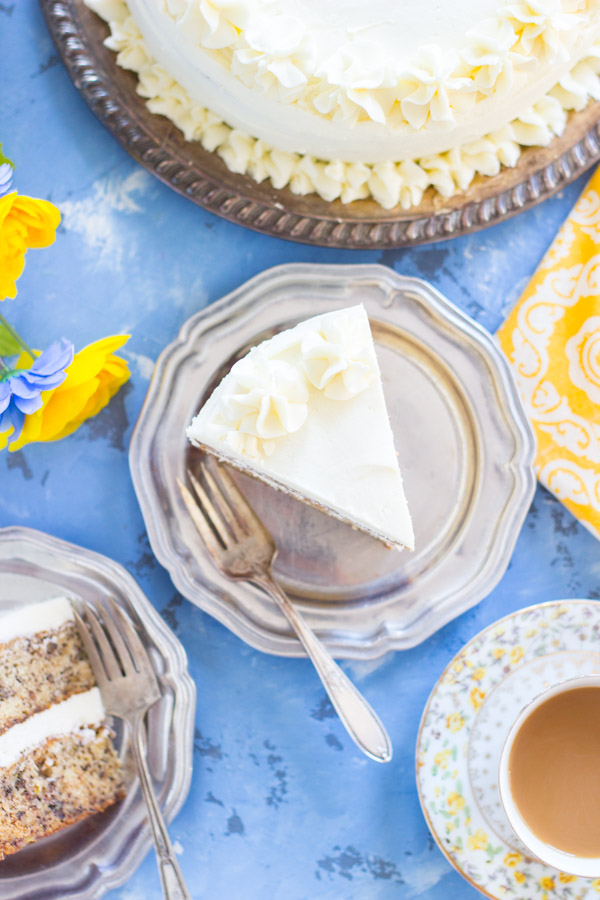 You may also like these banana desserts: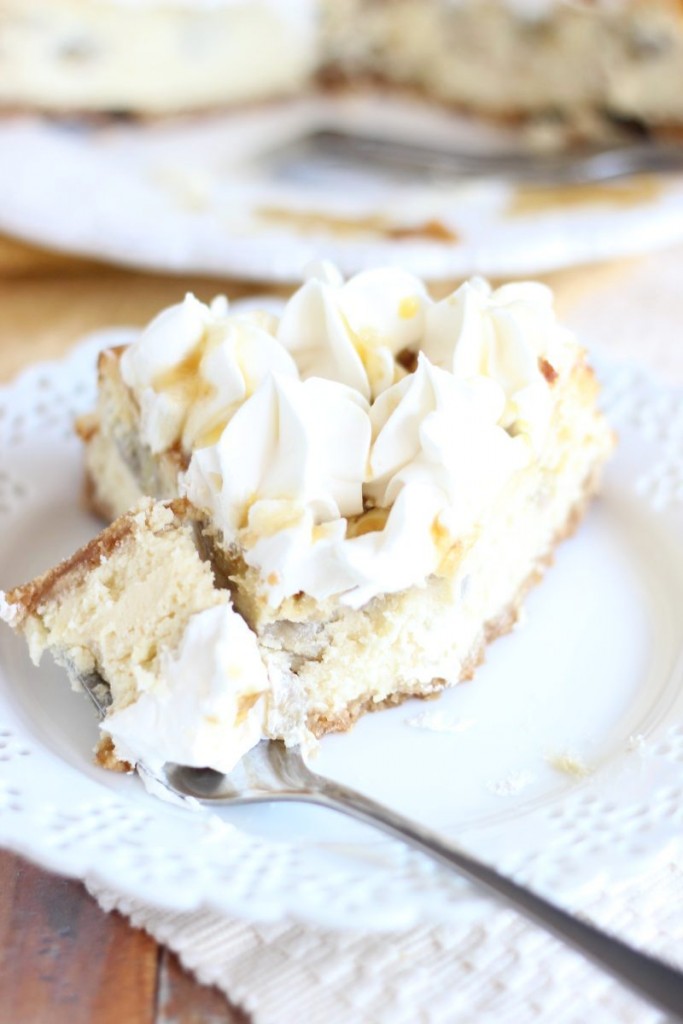 Nutella-Filled Banana Cupcakes with Cream Cheese Frosting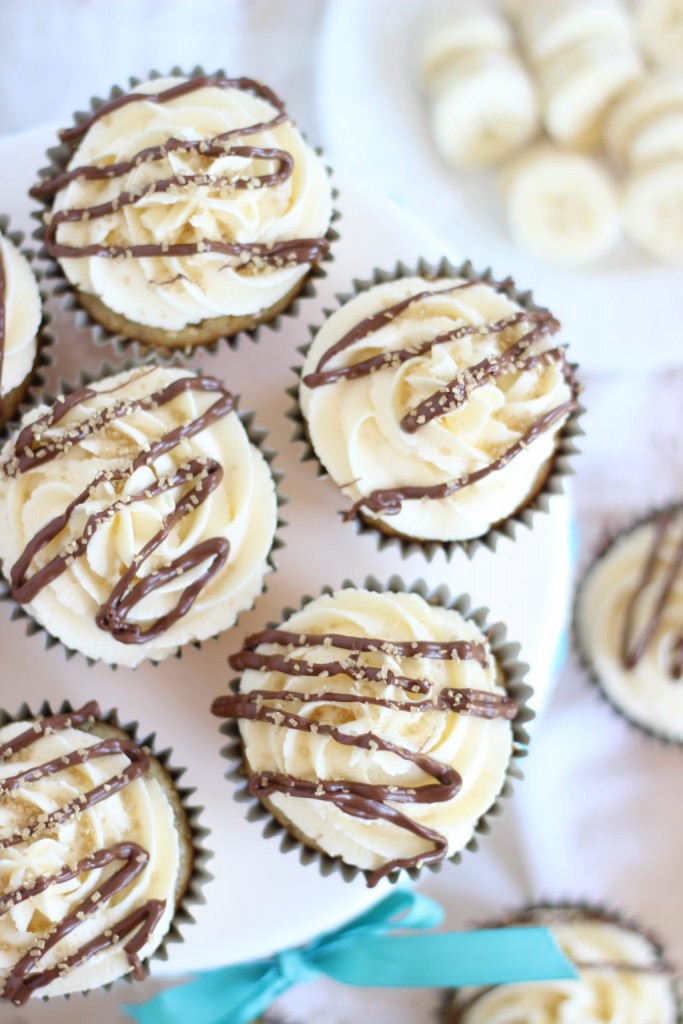 Banana Split Ice Cream Dessert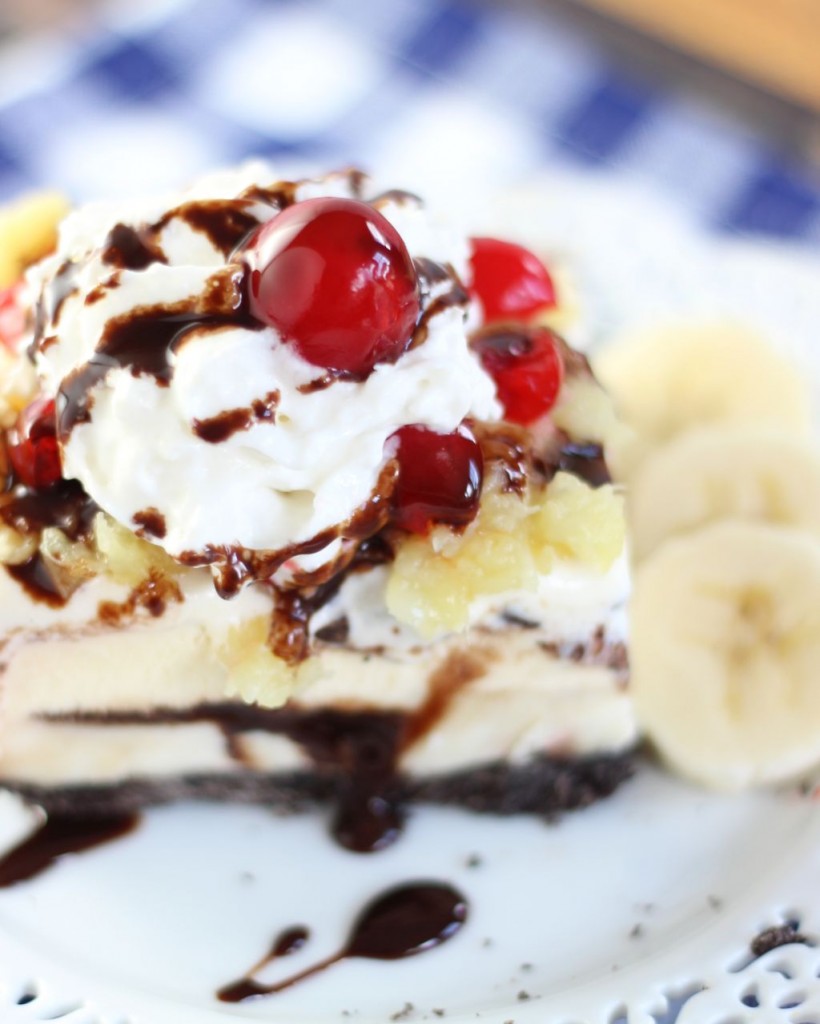 No Bake Banana Split Pie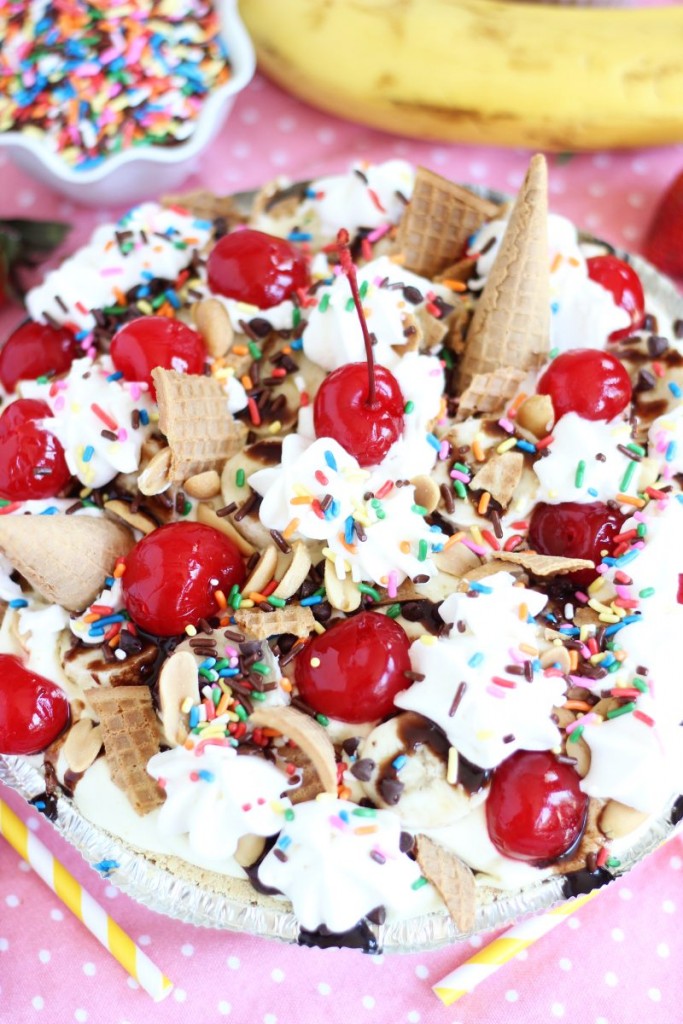 Banana Walnut Rum Cake with Cream Cheese Frosting