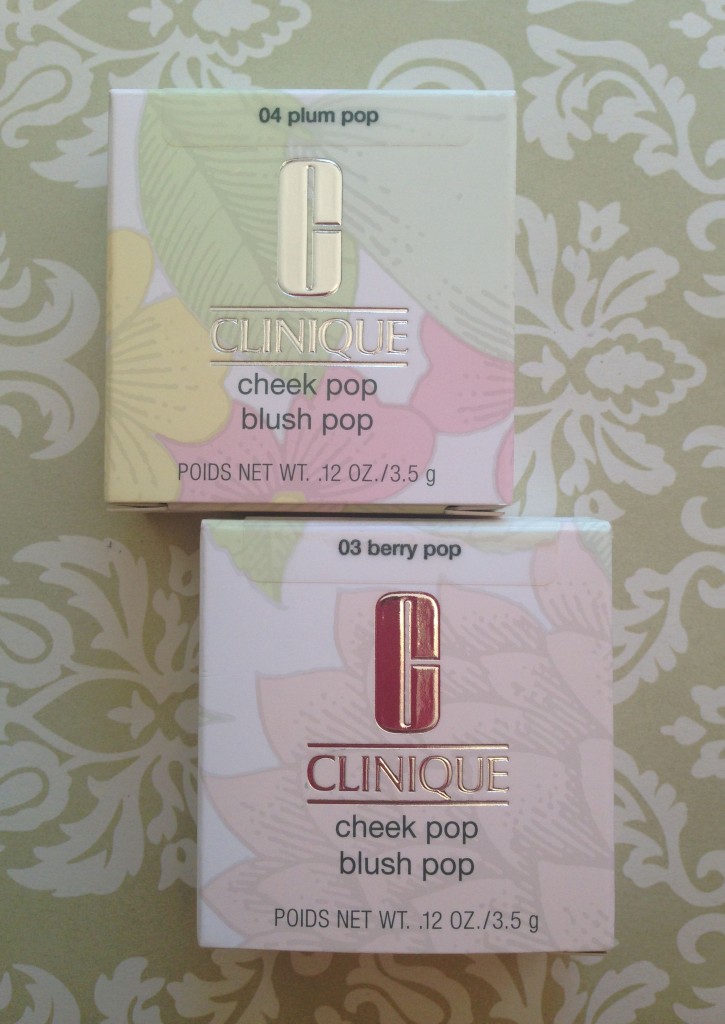 As evidenced here, here, and here, I've been binge-purchasing blush lately! No idea why. I'm not really much of a blush hoarder, though recent spending habits would suggest otherwise. I am discovering some great new cheek colors along the way though so I'm not going to fight it! Today I want to share my thoughts on Clinique's latest blush offering, the Cheek Pop blushes. Let me preface this by saying that I really like Clinique as a brand. Clinique isn't exactly "trendy" so I think they take a hit in popularity among some beauty insiders because they aren't cutting-edge, bright, or bold. However, Clinique is so classic. I've loved their lip glosses since I was 14 and was first introduced to the shade 'Tenderheart,' which I still love to this day! And the Dramatically Different Moisturizing Lotion is amazing stuff. I really heart that moisturizer and it's got a cult following. So while Clinique isn't super trendy, I think it's a solid, consistent brand overall. That (lengthy and too wordy intro) said, I had sort of mixed feelings about the new Cheek Pop blushes I tried. If you've read other reviews for these, you'll probably notice that no one has had anything bad to say about them whatsoever. Call me a critic and lone outlier, but I did have a few minor complaints. Read on for my thoughts…
Product info: Clinique's new Cheek Pop blushes are available at Clinique counters and Sephora. I purchased mine at Sephora for $21/each. Each contains .12oz. product. Clinique says: "Discover pure, natural cheek color that looks virtually powderless. This silky smooth, stay-true formula comes in a shade for every season for an effortless, natural blush of just-pinched pop."
Plum Pop: is a cool-toned plummy-pink with blue undertones and a satin finish. Tarte's Dollface is similar, but lighter but truer pink, theBalm's Lace is brighter and bolder, and Milani's Delizioso Pink is brighter and more of a bubblegum pink.
Berry Pop: is a fuscia-pink with blue undertones and a satin finish. Tarte's Amused is similar, but slightly more fuscia-pink and less blue-toned, Tarte's Natural Beauty is more red, and Milani's Bella Rosa is significantly brighter, more vibrant, and more red.
Packaging: These blushes are quite compact and small. I love the size of the compacts because they're very streamlined and will travel easily. My blush brush fits perfectly in the pan so the powder should wear away more evenly which I really like. Clinique didn't even bother with including a brush, which I appreciate because the brushes always suck anyway! Also, there isn't a mirror and I don't mind at all because I rarely use the mirrors in a product's packaging. The clear plastic case feels sturdy and durable, and is very simple and classy. Let's chat for a minute about the adorableness of the flower pattern stamped on top of these blushes, shall we? Holy flippin' cuteness! Of course, I am dying over the flower stamp. Um, I can't find the words for how much I love it. It's just totally adorable!
Bottom line: As I said when I prefaced this review, I have slightly mixed feelings. The blushes I've tested from this collection are very soft and smooth, and apply evenly. They also blend better than any blush I've ever tried. They are ridiculously easy to blend and the resulting application is flawless. I also love the beautiful, extremely natural finish. They provide a lovely satin-sheen finish and it's one of the most natural-appearing effects I've tried from a blush. However, I was a little disappointed in the pigmentation. The pigmentation is decent, but it really took some effort to build up the color. I found it bothersome that I had to keep dipping back in for more product to get the color to show up. I have fair skin and I didn't have nearly as much trouble with Berry Pop, but it was difficult to get Plum Pop to show up. Also, I didn't personally find these to be all that long-lasting. I noticed the color significantly faded for me after 3-4 hours. The longevity and pigmentation left me wanting a bit more.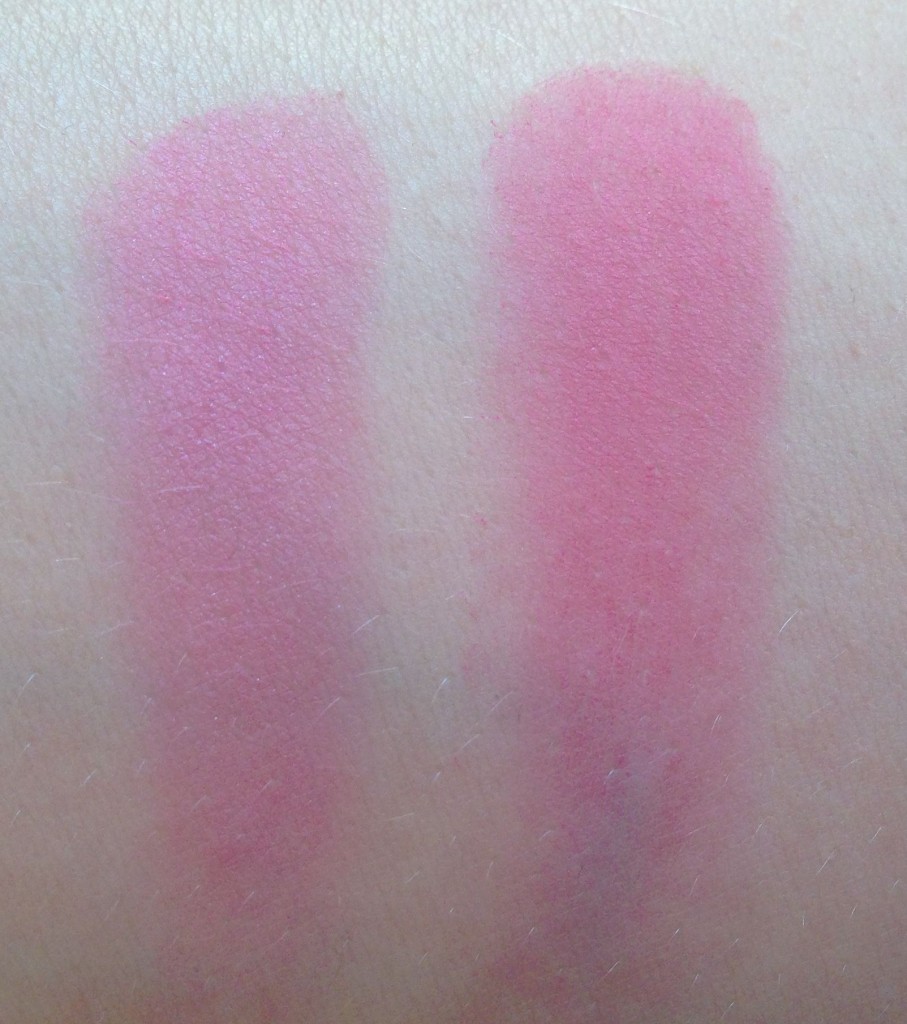 Ultimately, I used Plum Pop daily for over a week and though I loved the color in the pan, I didn't feel satisfied with the pigmentation once applied. I really felt frustrated by needing to build it up. I decided to exchange it for Peach Pop. I feel much the same with regard to Peach Pop. I suspect that because Berry Pop and Ginger Pop are the brighter colors of the bunch, that the pigmentation would be better suited to me if I stick with those two. I will likely exchange Peach Pop for Ginger Pop after a bit more testing. Either way, I wish they were longer-lasting, but I still like the natural-glow effect of these enough to keep a few.
I hope this review is helpful? Have you tried any of the new Clinique Cheek Pop blushes? What were your thoughts? Do share, friends!
Related articles