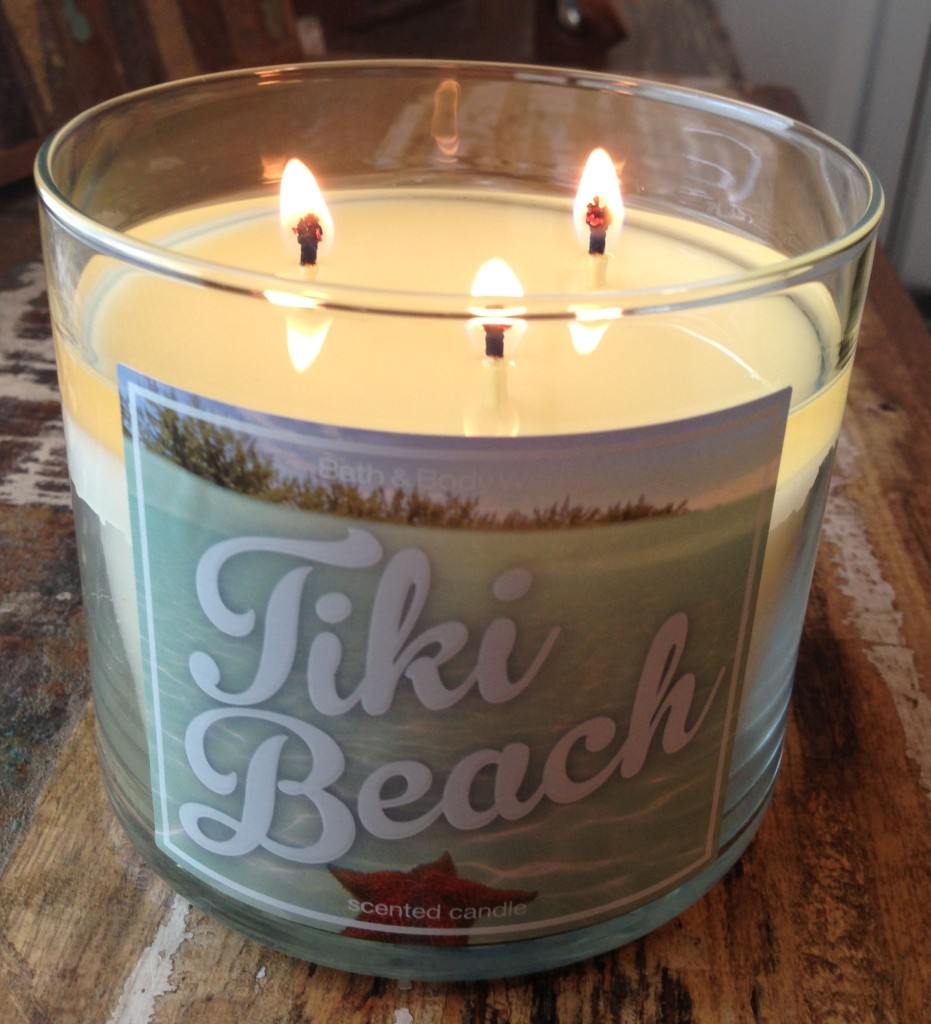 As much as I love Bath & Body Works candles and nearly die from excitement anytime new collections are released (Let's Go To France has landed!!), I wasn't all that intrigued or impressed with their Hawaii Collection. It just didn't tickle me. I don't typically go for tropical and beachy scents though. They're usually not my cuppa. However, I was captured by one single scent, Tiki Beach. I'm not even sure what led me to pick it up and give it the sniff test, but cold, it smelled amazing. So, did it live up to the fabulousness that I was expecting from it? Read on, y'all!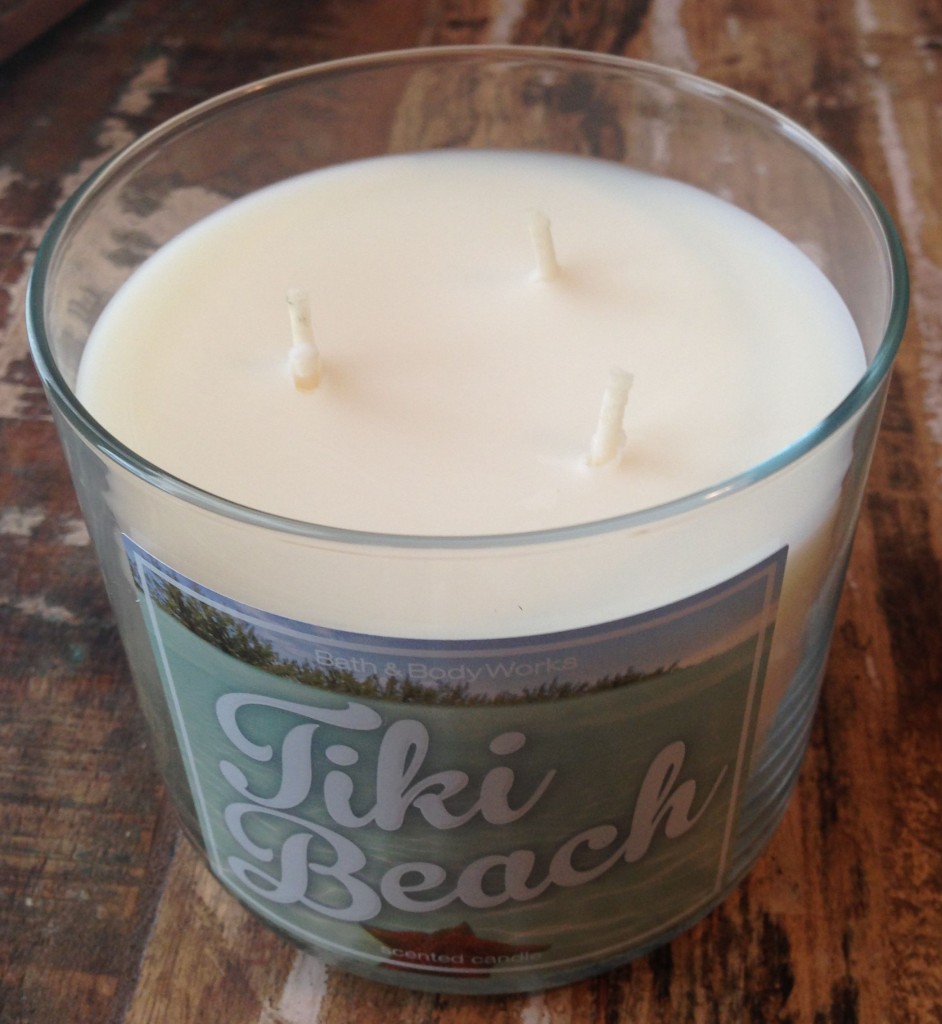 Tiki Beach: B&B Works describes this as "a scent as warm as sunrays – a luxurious blend of toasted coconut, vanilla musk, and resort glamour." Interesting description on their part, if I do say so. If by 'sunrays' and 'resort glamour' they mean 'pineapple', then I agree. Ha!

Anyway, there is no one fragrance component that dominates here. It's a very balanced and even blend of coconut, vanilla, and resort glamour, or rather… pineapple. That's what I catch from it anyway! I am not drawn to beachy scents, and while I like the aroma of coconut in small doses, I don't live for it and tire of it pretty easily. That said, this candle is super delightful though. Because there isn't a solitary scent that dominates or overwhelms, it all melds together really beautifully and softly. It's just a perfect mix of coconut, musky vanilla, and  pineapple. Basically, pina colada. A big ol' yummy and refreshing pina colada. Be warned: it all comes together smelling pretty sweet. I love that because I love all things sweet and sugary, including fragrances, but if you don't generally like saccharine scents, then you may not care for this one. The fragrance bouquet is soft on the nose, but that doesn't mean the throw isn't strong, if that makes sense. Indeed, it's a strong candle and the scent fills the room. I know I've said it too many times before, but I luuuurv a strong candle. This one delivers. The aroma is perfect and delicious for summer. When you burn this candle, you will feel like you've been transported to a sunny beach drinking pina coladas in the sand! Who doesn't want that?? Um, especially after this hellacious winter, am I right?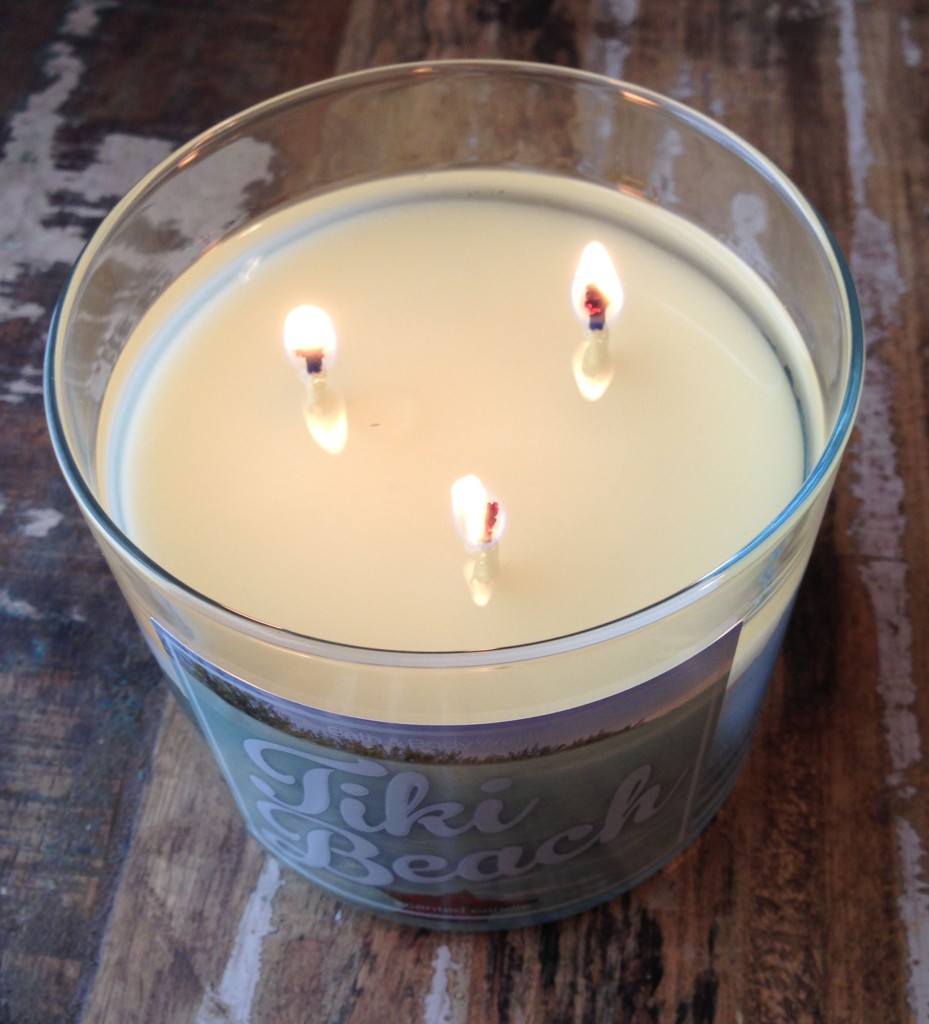 Burning: The candle burns evenly, creates a nice pool, and doesn't leave behind unused wax. I find that B&B Works candles consistently burn well. Occasionally, I've run across a scent that gets a nasty burned smell about halfway through, or a sour-like smell, but luckily this one didn't have that problem. The three wicks create a pretty glow and nice ambiance. I've noticed that B&B Works candles do burn very fast though, unfortunately. I wish they lasted longer.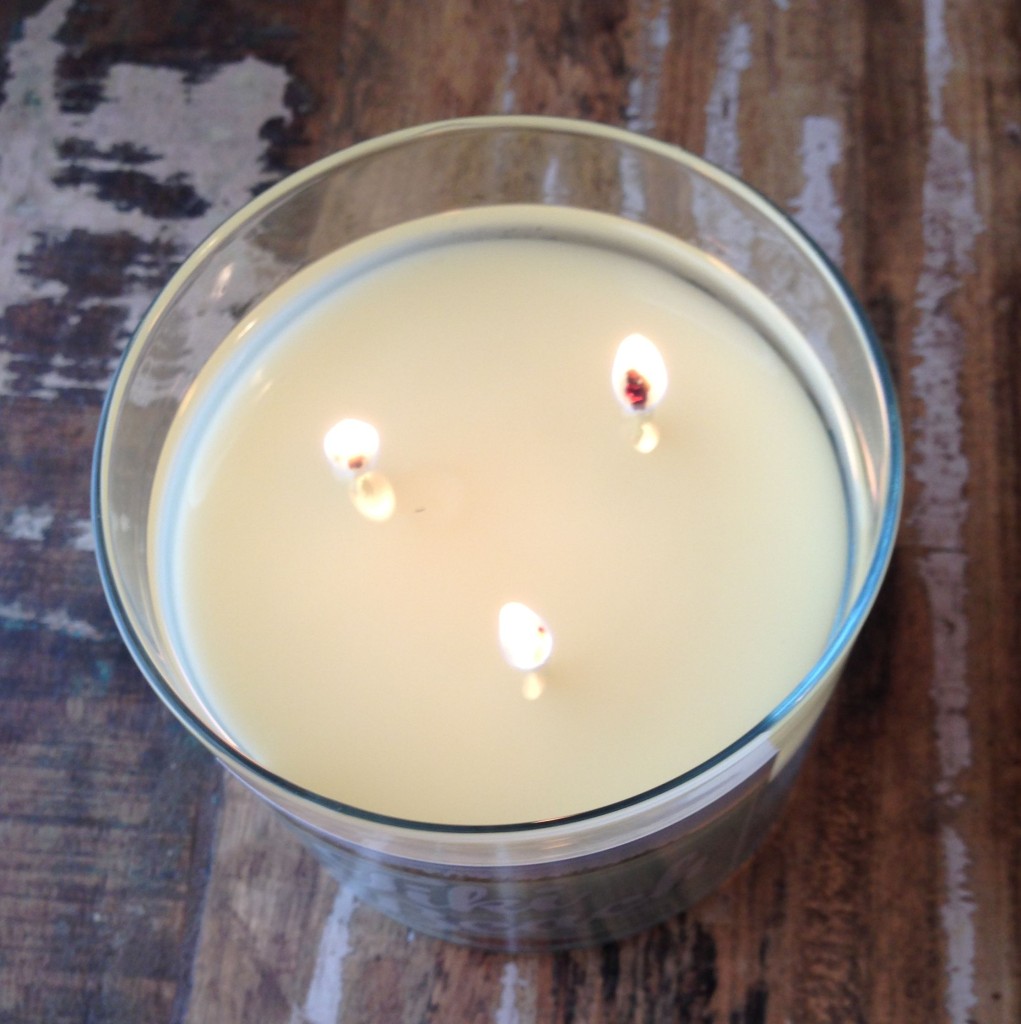 Packaging: The wax is a very light cream, almost white, shade. When the candle is lit, it turns into a lovely light yellowish-cream color and glows beautifully. The label is a picture of a serene beach with crystal blue waters and a starfish. It's pretty, but nothing special. Kind of non-descript. Labels are no big deal though, ya know? It has the same silver metal lid as most other B&B Works candles, which I've talked about before. I absolutely hate these lids. They get fingerprints everywhere and I cannot stand it. Again, not a big deal. Although, how hard would it be to standardize the lids to be brushed silver?? Oh well! It's perfectly functional packaging, it just creates a more pampered, spa-like atmosphere if the packaging is also pretty too.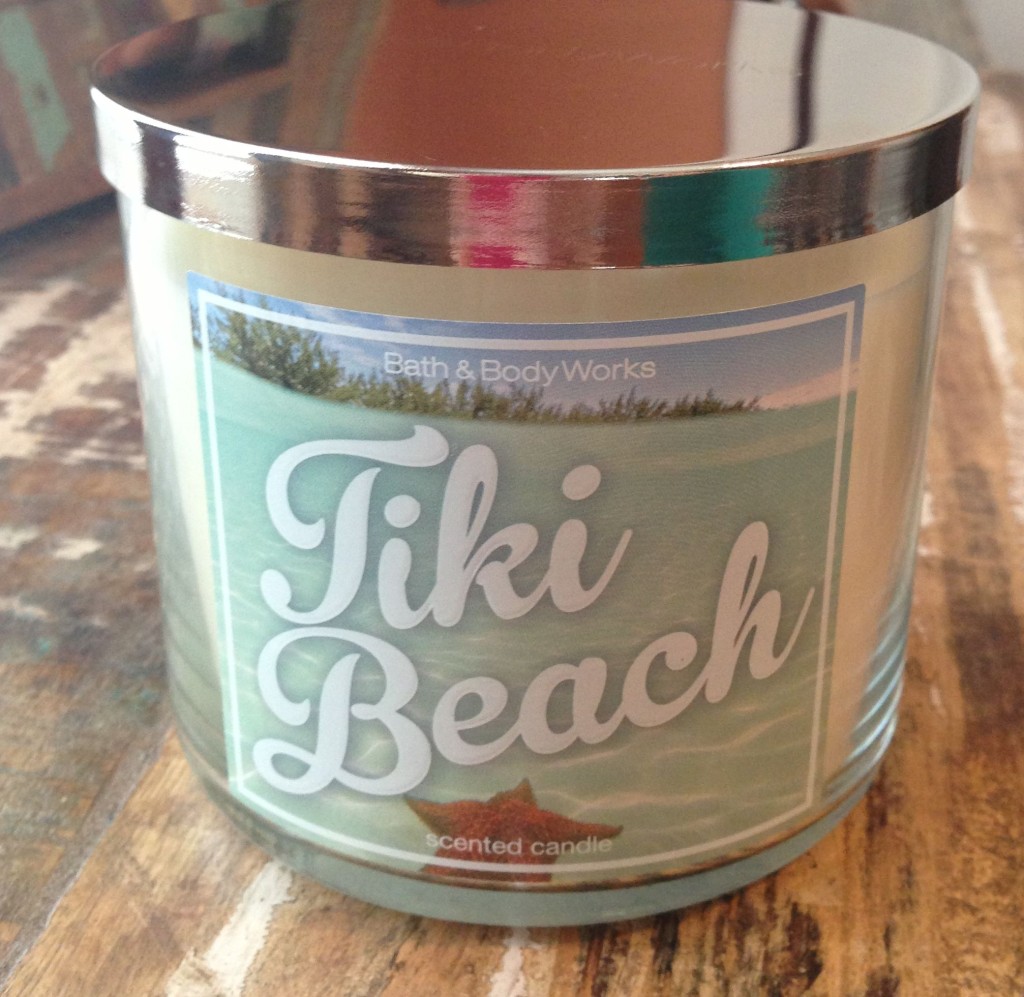 Bottom line: It's a great candle! It burns well, has a fabulous scent, and a strong throw. I recommend it, for sure. It's not a top favorite, but it's definitely one I would repurchase. I grabbed a few back-ups because I like it so well. B&B Works almost always has sales and I purchased this one during a 2 for $22 + $10 off $30 sale so it was well worth about $8.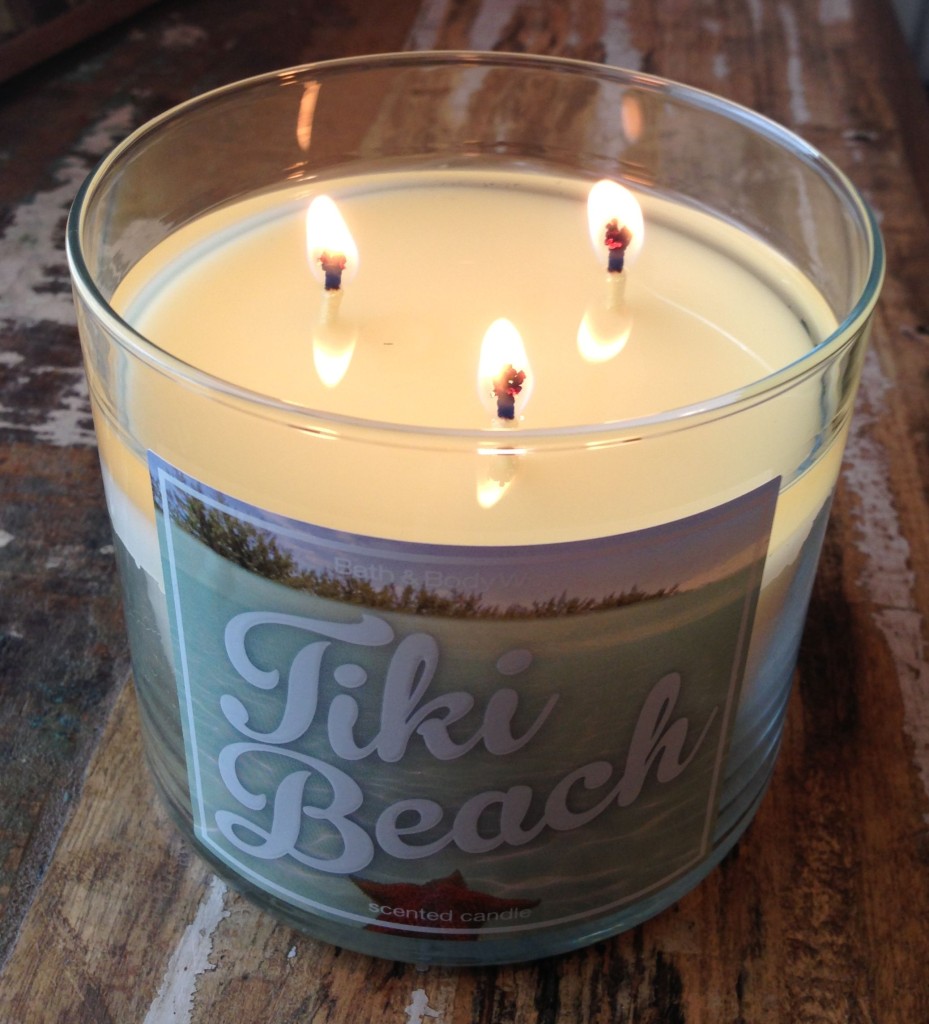 Related articles