Chocolate peanut butter cake truffles will simply make your whole day better. Who could resist such a delectable treat of peanut butter cake crumbs mixed with peanut butter buttercream, and dunked in a chocolate bath!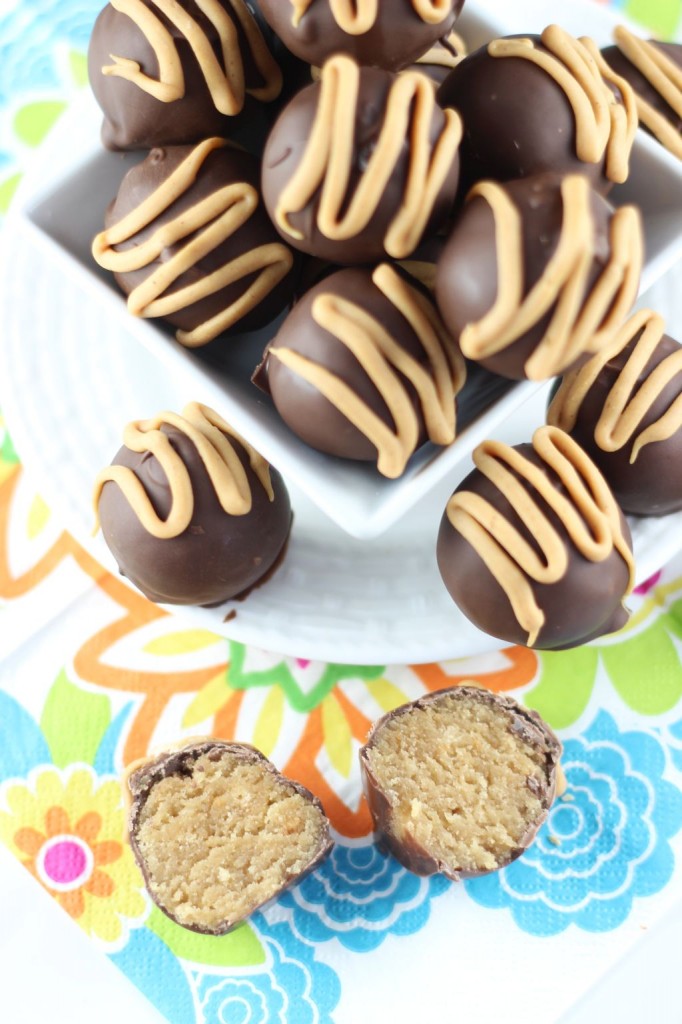 I did a lot of trufflin' lately. Oh you just wait. So many truffles coming at you soon. And I did also warn you that January would be the month of peanut butter!
It felt like I spent four solid days straight rolling things into balls and dunking them in melted chocolate recently. I didn't, but it really felt like it. It was a lot of dunking.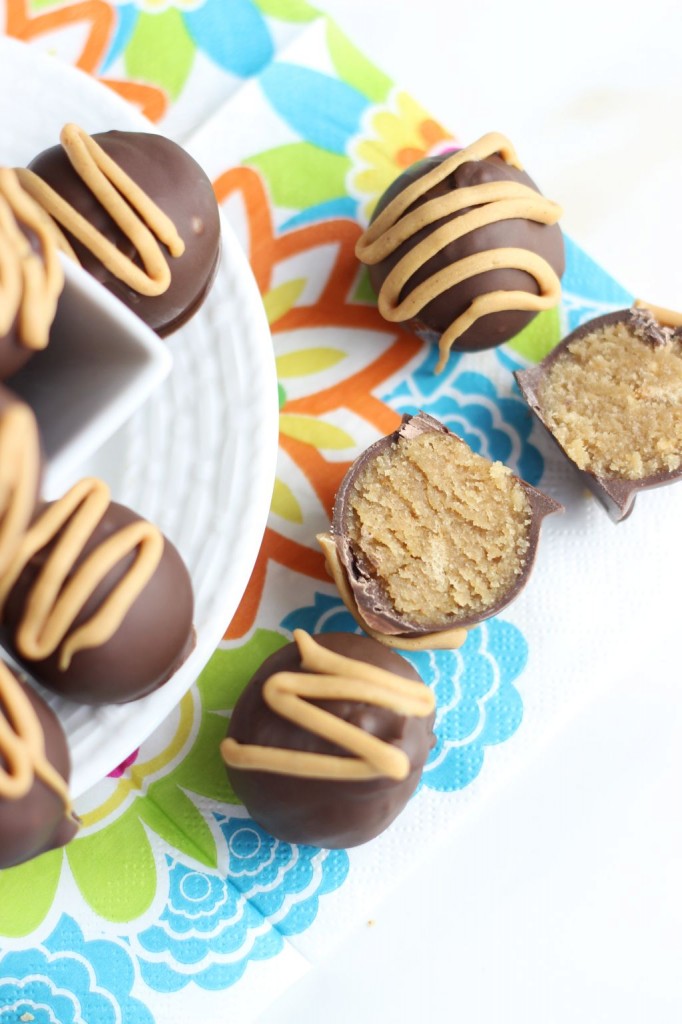 I used to hate having to dunk things into melted chocolate. It can be a messy business, but I think I have it down to a science now. I'm churning out neater truffles and cake balls than I have in the past, and faster too. Whew.
These didn't turn out too bad, don't you think? It's the peanut butter drizzle on top… adds character!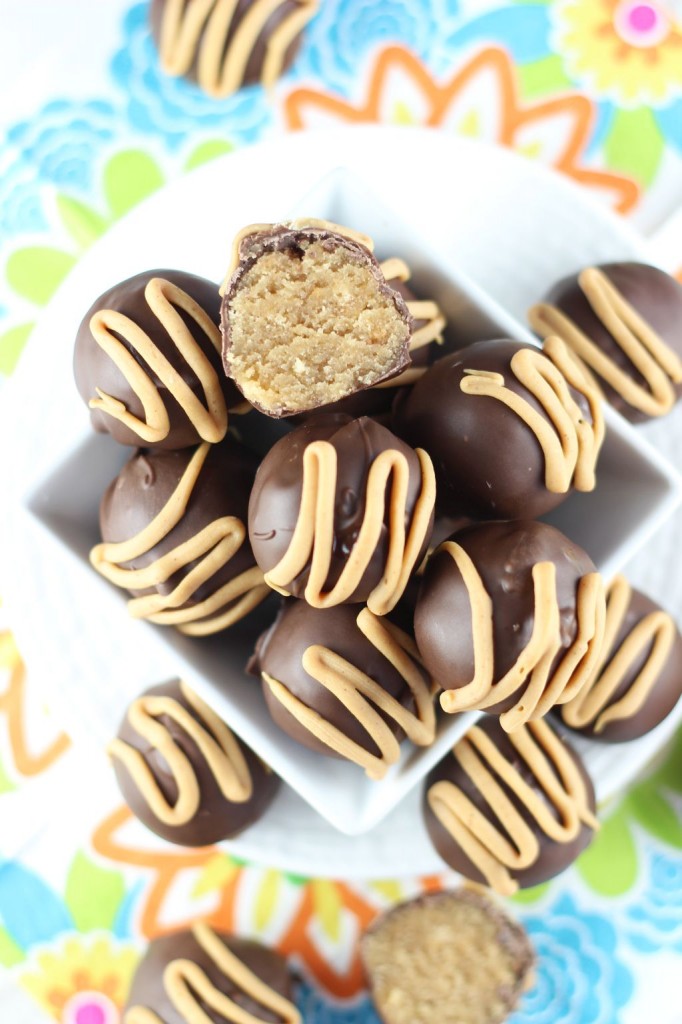 The idea for these chocolate peanut butter cake truffles – an idea that I only wish I'd thought of sooner in life – came to me when I was making these Fluffernutter Cupcakes. To fill the cupcakes with marshmallow, I needed to scoop out a ball of cake in the center of the top of the cupcake. I had so many pieces of cake leftover, and I didn't know what to do with them.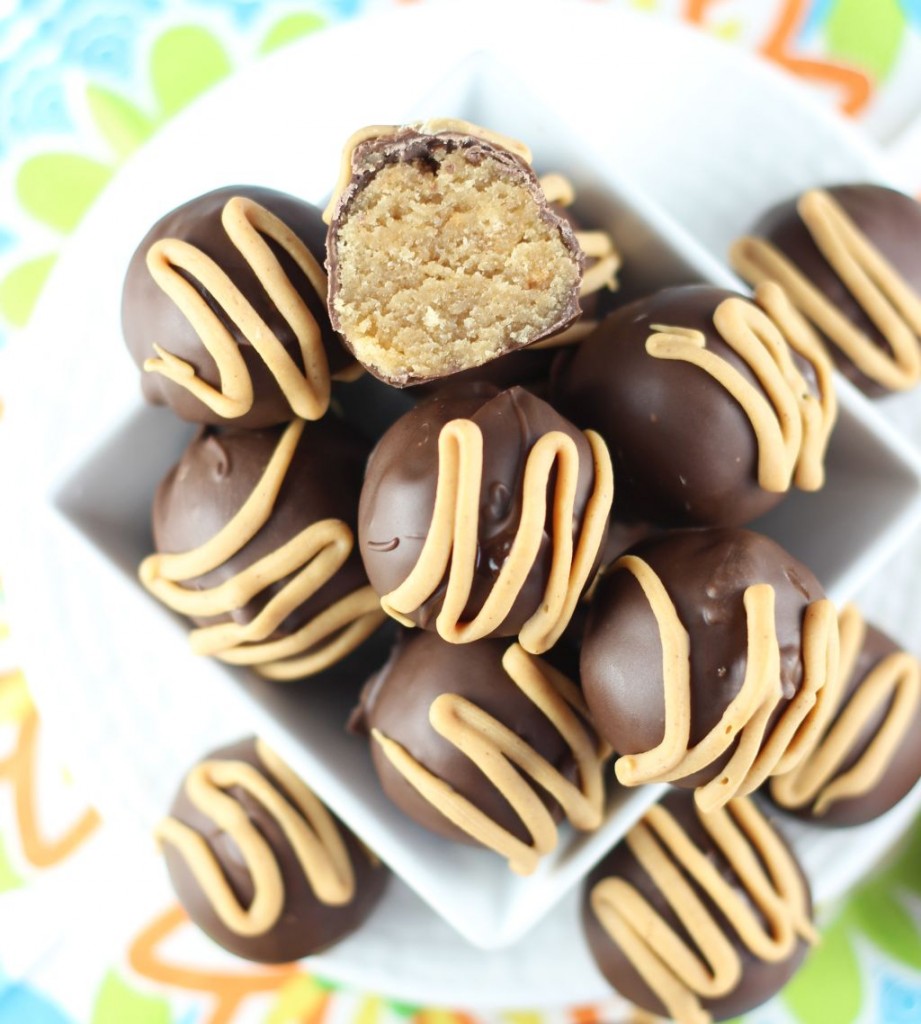 Naturally, I hate to see any food go to waste, especially if it's cake, and *especially* if it contains peanut butter, so I decided to repurpose those pieces of cake. I mixed the crumbs with some leftover peanut butter buttercream, rolled them into peanut butter cake truffles, and dunked them in melted chocolate. They were dynamite.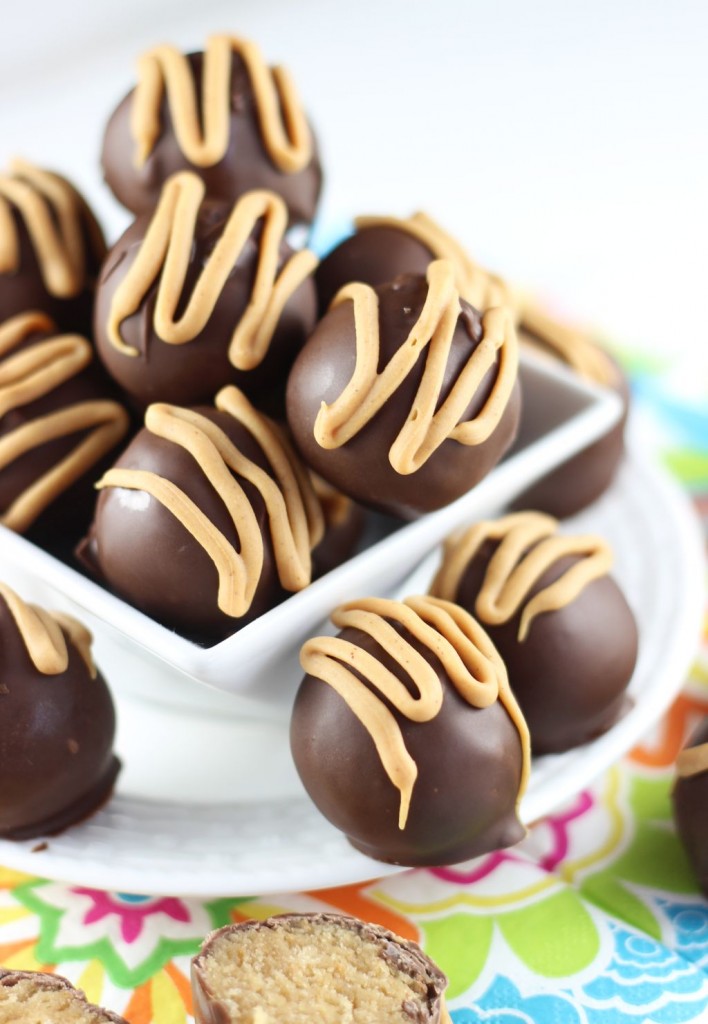 So that was how the idea came about for me. I recreated the chocolate peanut butter cake truffles recipe as a complete recipe so that you can make them without needing the scraps of these Fluffernutter cupcakes.
However, the cupcakes are also completely delicious, so now you have an excuse to make them too!
These truffles are moist and flavorful, packed with peanut butter, and paired with one of their best companions – chocolate!