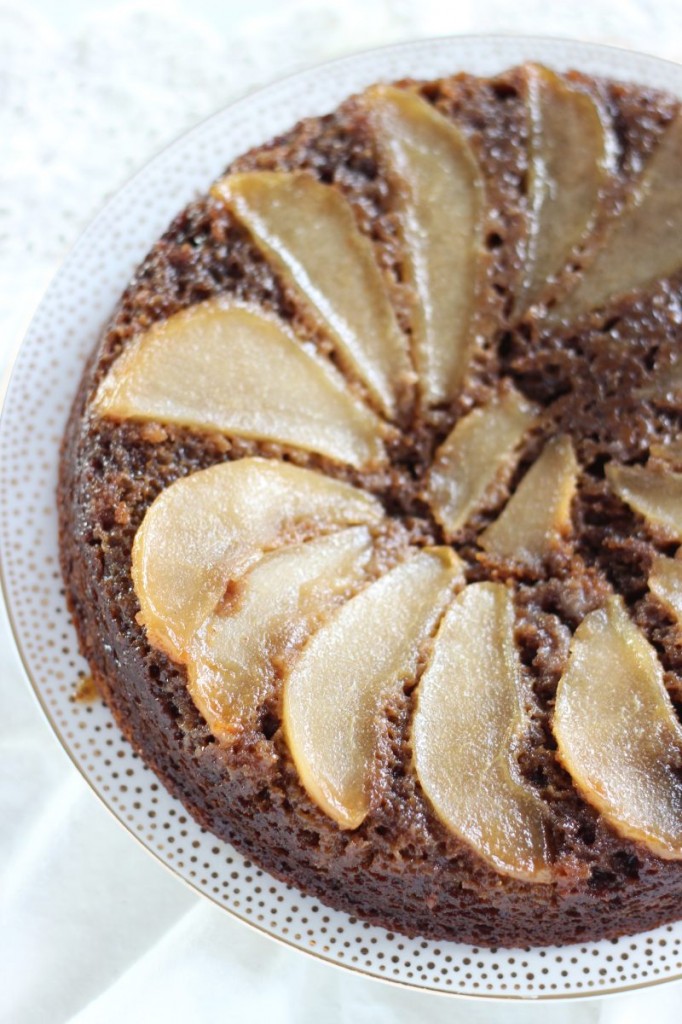 Lots of bloggers are posting lightened-up dishes, healthy snacks, and wintry foods like casseroles and soups. Guess what? We're not doing that here.
I might have a little of that stuff later in the month, but probably not. Least I'm being upfront with you.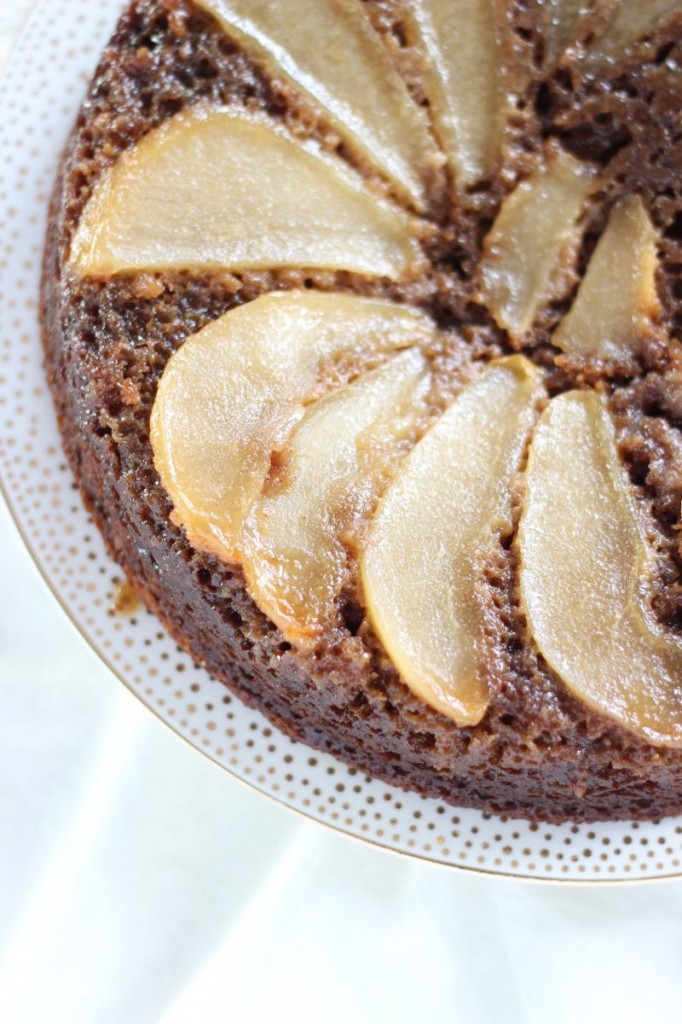 I have leftover holiday recipes that I don't feel like saving for next year, so that's what I'm gonna post. Deal w/ it. 🙂 No more peppermint, and no more cranberry – I am over those things. What I have left though is gingerbread. And I'm okay with eating gingerbread things into January for some reason. You?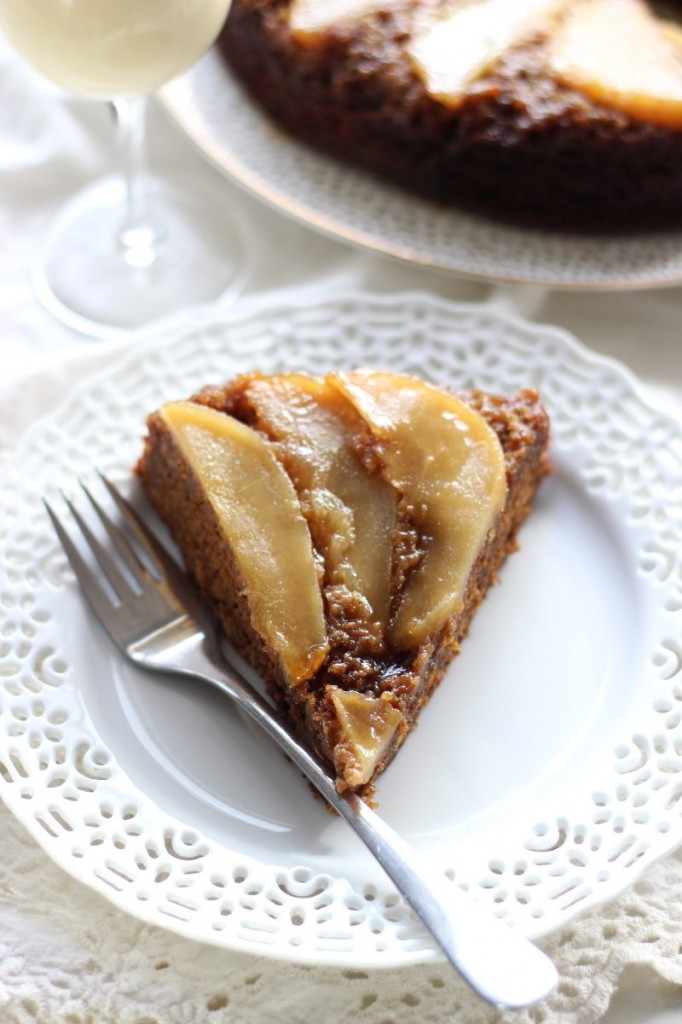 I'm also declaring January the month of peanut butter recipes. If you don't like peanut butter (Hi Aunt Sandie!), then maybe come back in February. I have a zillion peanut butter recipes hanging around that I want to share, and so I'm going to mass-post peanut butter recipes. It will be a deluge of all things peanut butter. Woop!! Aren't you excited? I know I am.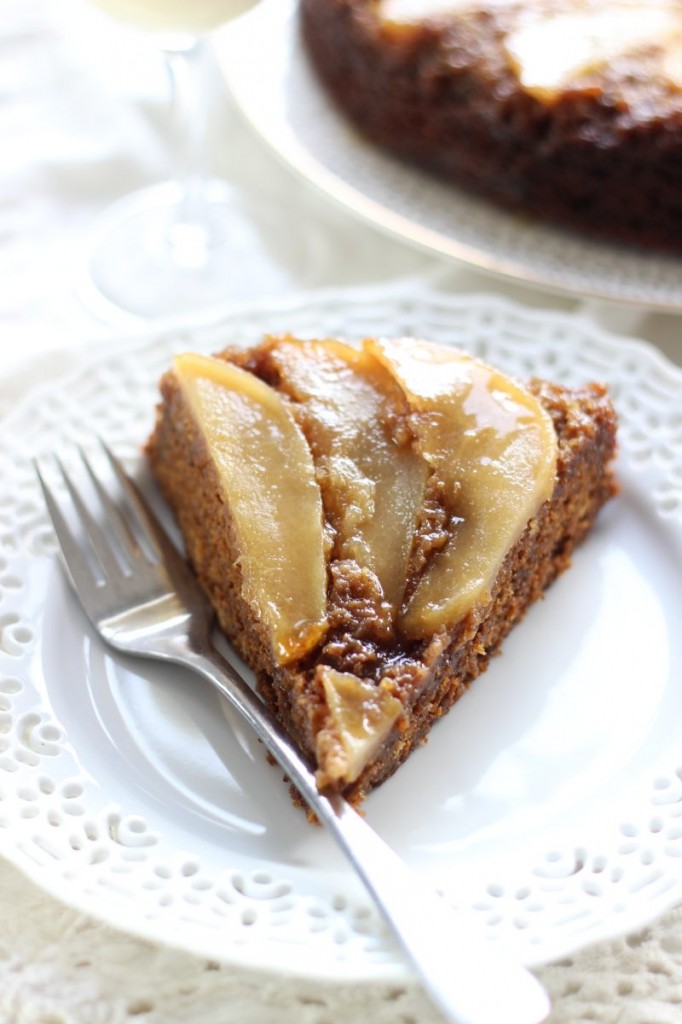 I start making holiday recipes in August, so I must say, I'm both sad and relieved to see them go. I am very excited to start thinking about the holidays ahead, like Valentine's Day, St. Patty's, and Easter!
Working through my holiday remnants, let's start with this Upside-Down Pear Gingerbread Cake. It's dessert, yes. I mean, it's technically cake, but it can definitely also be brunch. If there are any holiday recipes leftover that feel appropriate to eat into January, it's definitely the brunch ones.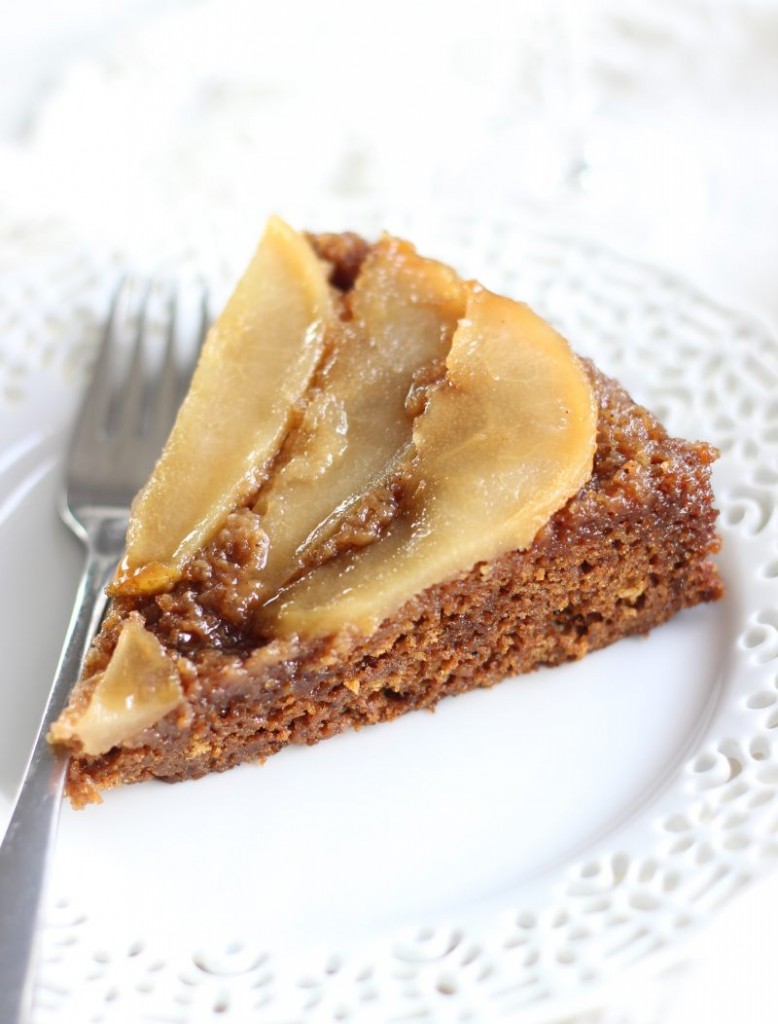 This cake. I found it in Taste of Home, and I thought it sounded unusual and unique, in a good way. I was immediately drawn to it. I made it, and loved it.
It's loaded with brown sugar, molasses, and butter, as most of the best things in life are. With a layer of buttery, caramelized pears on top of a moist and spicy gingerbread cake, this cake was delightful with a glass of eggnog and a cup of coffee. I loved its rustic and unpretentious look.
It earned a coveted spot in my holiday recipe collection.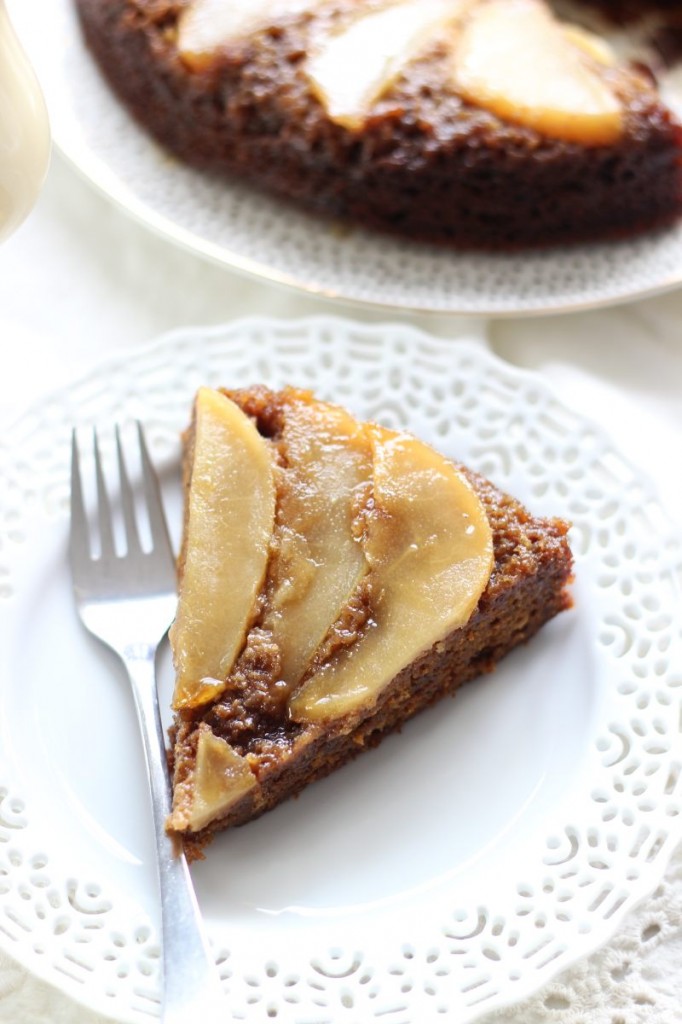 It's definitely January food. 😉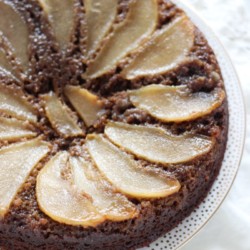 Upside-Down Pear Gingerbread Cake
Ingredients
4

tbsp.

butter

melted

1/2

c.

packed brown sugar

2

medium pears

peeled and thinly sliced

1/2

c.

buttermilk or sour milk

milk + 1 tsp. vinegar

1

large egg

1/2

c.

packed brown sugar

1/3

c.

molasses

1/4

c.

butter

melted

1 1/4

c.

flour

2

tsp.

cinnamon

1

tsp.

ginger

1

tsp.

baking soda

1/4

tsp.

salt

1/4

tsp.

cloves
Instructions
Lightly grease the sides of a 9-inch round cake pan.

Pour the melted butter in the bottom of the pan, coating it evenly.

Sprinkle the brown sugar evenly over the butter.

Arrange the pear slices in the pan.

In a large mixing bowl, combine the buttermilk, egg, brown sugar, molasses, and butter, beating until blended.

In a large bowl, combine flour, cinnamon, ginger, baking soda, salt, and cloves.

Add the dry ingredients to the mixing bowl, beating until just blended.

Spoon the batter carefully over the pears.

Bake at 350 degrees for 25-30 minutes, or until a toothpick inserted near the center comes out clean.

Cool 15-20 minutes, and then invert the cake onto a serving plate.

Serve warm with whipped cream.